After a long, busy day at work, you may find yourself crawling from the car going to your bed. Unfortunately for some people, falling asleep may not be as simple as closing your eyes and dozing off to dreamland on the perfect mattress. You may even find yourself lying in bed awake for so many hours, and yet sleeping just seems so hard to achieve.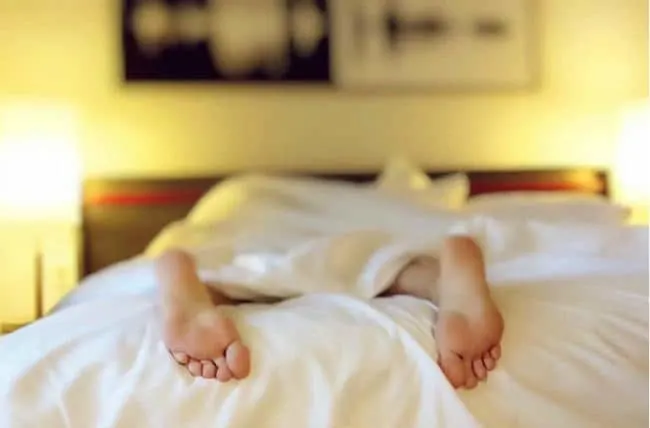 Some people may find it difficult to fall asleep because of the following reasons:
Excessive fatigue
Emotional issues such as anxiety or depression
Medical problems, such as sleep apnea
Medication that can prevent drowsiness, such as antidepressants and stimulants
Jet lag or a late-night shift at work
Not having enough sleep could affect your performance in school or at work, as well as the relationships with people around you. A person who doesn't get enough sleep may feel irritable and unable to focus.
Take a hearty breakfast
Many people consider breakfast the most important meal of the day. Having enough food in your stomach to start the day should sustain you to be able to perform well in the office or in school.
Taking the right amount of energy into our body will keep us alert during the day. In addition, having a lighter meal at night can help get that quality sleep.
Cut out on caffeine intake
A cup of coffee may help to keep us awake, but you may want to limit the number of cups that you take in a day for better sleep. Some health experts recommend having no more caffeine intake by 2:00 in the afternoon.
You also need to stay away from colas and chocolates as they also have caffeine in them. If you happen to be drinking alcohol, try not to drink at least 3 hours before your sleeping time. Taking too much alcohol may also lead to sleeplessness.
Manage the noise
Suppose the cause of your sleeplessness is the noise generated by your neighbors. In that case, you may want to redesign your home by using soundproof materials such as a soundproof window to eliminate the noise coming from the outside.
Drink enough water
Eight glasses of water a day should be consistently taken because a lack of water intake may lead to stress or chronic muscle fatigue. If you do exercise, down a few more glasses. Remember to empty out your bladder prior to sleeping so you won't need to get up in the middle of the night.
Consider taking medication
Some people may just need a sleeping aid. Over-the-counter pills can be helpful in getting a much-awaited good night's sleep. Check with your doctor about taking these kinds of medication because these may lead to addictions without you realizing it.
Remove distractions
For starters, leave your television out of your bedroom. You may find yourself spending long hours watching TV if you put the entertainment box inside your bedroom. The TV is probably best placed in the living room, the entertainment room, or someplace in your home where you are expected to be wide awake.
You need to say goodnight to your smartphones and tablets as well shares The Atlantic. Keep these gadgets away from you, and discipline yourself to stop texting or mindlessly browsing. The blue light emitted by mobile devices can disrupt sleep.
Many of us live a busy life to the point when we ignore that our bodies need some rest, too. We often find ourselves always in a hurry and wanting to do more. However, we need to remember that sleep is vital to sustain our health and give us enough energy to perform better.
---
Resources:
http://www.mayoclinic.org/diseases-conditions/sleep-apnea/basics/definition/con-20020286
https://thesoundproofwindows.co.uk/noise-reduction-products/soundproof-sash-windows/
https://www.watercures.org/chronic-fatigue-syndrome-cfs.html