Sleeplessness is a silent epidemic. American adults do not get the recommended seven to nine hours of shuteye every night for a variety of reasons, including stress and overstimulation. However, nowadays, kids, too, are finding it difficult to catch some rest.
In one recent study on Healthline, researchers found that half of children ages 6 to 17 in the United States do not get a full night of sleep because of early school start times, screen distractions, and other external factors. The same is happening in the United Kingdom. Another paper (BBC), discovered that one in three primary schools and seven in ten secondary school students get less than nine hours of sleep regularly.
It is a serious problem because sleep is necessary for a person's well-being. It repairs the body and prevents illnesses. Sleeplessness can lead to mood swings and overeating. Children may perform badly in school and are at a higher risk of experiencing mental health conditions.
What can a worried parent do to help their children improve their sleep? Here are a few changes to make at home.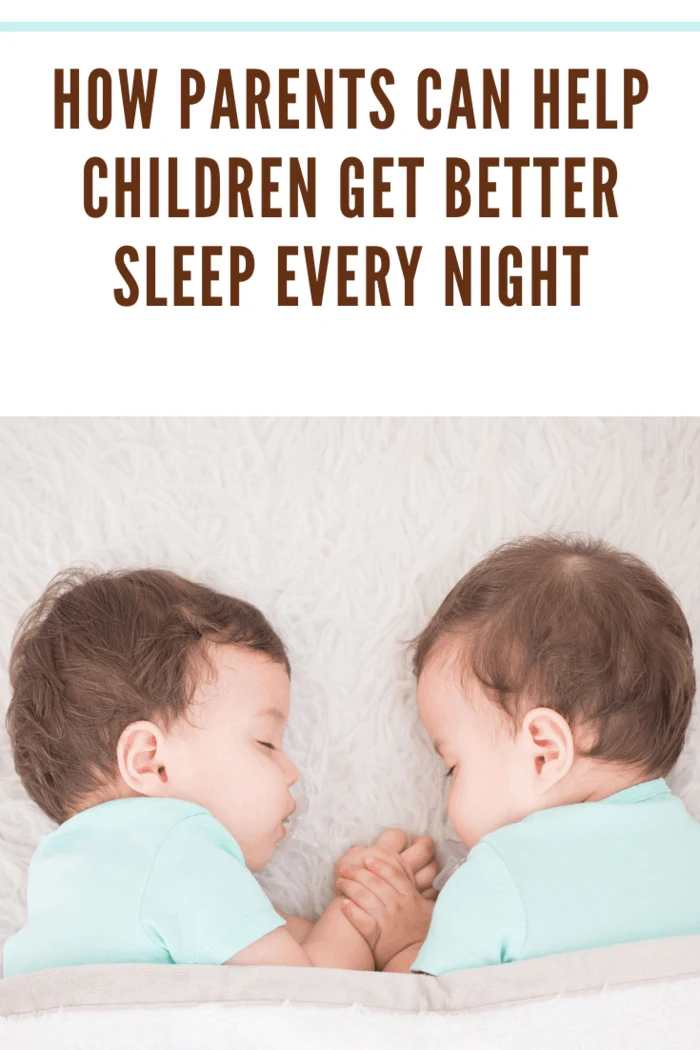 Eliminate Night Noises
Noise can disrupt sleep. The sound of a passing ambulance's siren cuts through the peace of the evening and jolt you awake. The endless dripping of the faucet can keep you up all night. Even the refrigerator's hum, although low, will still prevent you from drifting off to dreamland.
There are a lot of things around the house that will create noise. As a parent, your goal is to minimize the sound coming from each and every item you have. If you hear scraping noises, investigate the source of it. It could be coming from your furnace's blower wheel. Have a furnace repair service to look at it to determine what the problem is and take appropriate action.
Although there is not much you can do about outside noises; you can block them from disrupting your children's peaceful sleep at night.
Those heavy block-out curtains do not just shield sunlight in the morning. They also contribute to keeping a room safe from the sounds outdoors.
You can install window inserts that will deflect noise before it comes into the room. They create an airtight seal on the window, removing any space where sound can enter. These window inserts can reduce sounds from outdoors by as much as 50%, according to The Spruce.
Set the Ideal Temperature
Your children will spend the whole night tossing and turning on their beds when their room is too hot. They will remain awake, shivering under the sheets if it is too cold.
Like Goldilocks in the house of the three bears, your children need a comfortable indoor temperature to easily fall asleep and stay asleep for the recommended nine hours every night. People have their own preferences, but Sleep Advisor says that the optimal room temperature for babies and toddlers at night is 65-70 degrees Fahrenheit or 18-21 degrees Celsius. Meanwhile, the ideal temperature for adults is 60-72 degrees Fahrenheit or 15-22 degrees Celsius.
What is the Deal with Blue Light?
You probably have been warned about blue light in the past. As electronic devices become even more pervasive in everyone's daily lives, many are rightfully worried about their consequences on health.
People say screens emit blue light which makes falling asleep more difficult. The smartphones you use for social media, the television you use for media streaming, and the laptop you use for work all have it.
There is truth to the claims. When exposed to all light colors, the body better manages its natural sleep-and-wake cycle, also called the circadian rhythm. However, blue light messes it up. When a person is exposed to too much blue light, especially at night, the body cannot produce melatonin, the hormone responsible for sleep.
Your children may oppose, but create a new rule that prohibits using electronic devices 2-3 hours before bed. Let them read a book or do their homework without smartphones or television.
Some apps and features filter blue light from gadgets. Android and iOS have filters that can automatically turn on when the sun sets every day.
Children do not understand that sleeplessness can have a negative impact on their well-being. It is up to the parents to explain the importance of sleep to the body and mind and find ways to improve the quality of their sleep so they grow up healthy and happy.