10 Ways to Keep the Comfort in Food
My journey to healthier me is a long road. I'm not sure where it all got out of control. Essentially, I packed on pounds when pregnant and never lost the last 25 pounds from any of them. Instead, it just stayed there and each child added his own 25 more.
In 2007 I joined Weight Watchers to support members of my team at work.
I needed it too. In roughly eight months I dropped fifty pounds.
I felt a lot better and my ability to breathe and move certainly improved.
Still, food journaling was a challenge and when I left my job to stay home, the rules changed.
I've kept that weight off for two years now.
I still have fifty more to go, so here I am, back on this path to a better me. I deserve it.
Food journaling is my greatest challenge.
I can get through it and remind myself constantly that I should not settle for failure when success is an option!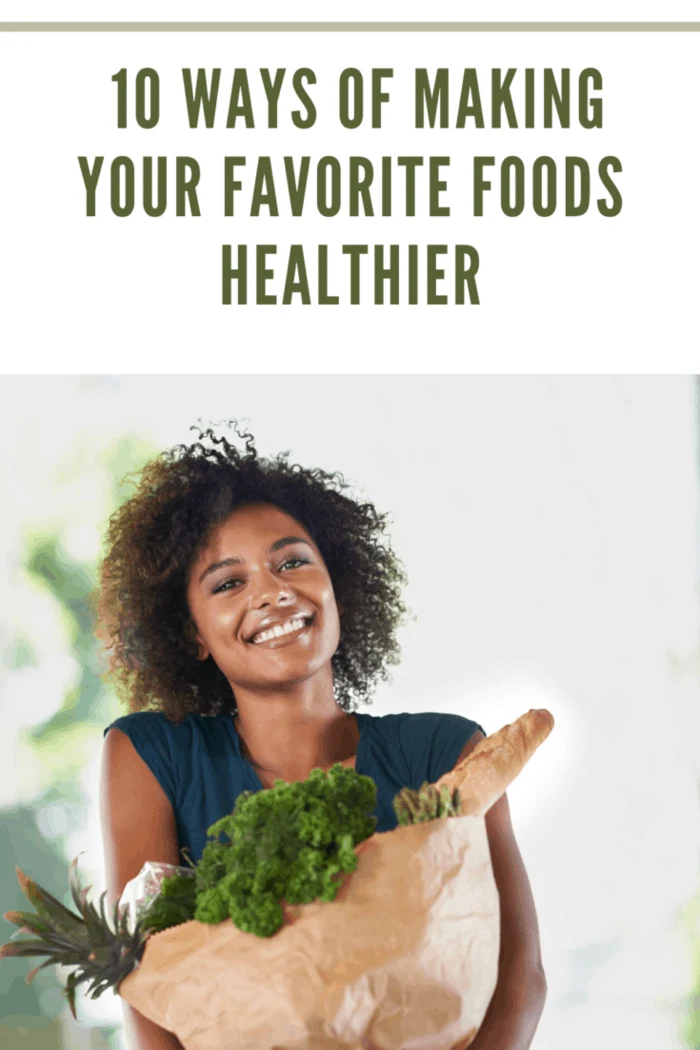 Here are ten ways of Making Your Favorite Foods Healthier:
1.) Modify your favorite recipe.
I'm a sucker for Macaroni and Cheese.
I prefer homemade over boxed any day.
With a few simple alternatives, I can still indulge and not give up taste.
Here's a recipe to show you just how easy it is!
The taste is tempting and the calories and fat reduced.
It's a win-win!
2.) Use fresh veggies.
Most vegetables have a very low point or calorie value.
You can have the comfort of the crunch by eating carrots, snap peas or green peppers.
I love slicing cucumbers thick and putting just a tad of cream cheese on them.
It's a rewarding snack that's minimal in calories.
You can also reduce calories in portions by adding 1 cup of zucchini to virtually anything–brownies, soups, casseroles.
You won't notice it's there in taste and you'll be getting the benefit!
3.) Get rid of transfat oils.
Switch to Olive Oil or Sunflower Oil.
When cooking, use non-stick sprays, like Pam rather than oil.
Weight Watchers suggests two teaspoons of Olive Oil or Safflower Oil each day.
Use this to make vinegar and oil dressing for salads or veggies.
4.) Enjoy an omelet.
It's the egg yolk that holds the calories–and the flavor.
I make an omelet by using one egg and one egg white.
I beat them together until it's well blended and then pour in a frying pan coated with non-stick spray.
Add 1/2 cup Weight Watchers Cheese and 1/2 cup mushrooms and you have a hearty, satisfying omelet.
5.) Switch from ice cream to sorbet.
Most sorbets have only 110 calories, 27 grams of sugar, and 0 grams of fat per half-cup.
Check those values against a half cup of Ben and Jerry's Ice Cream and you save yourself 32 grams of fat and 220 calories.
It makes a big difference and you still have the delicious creamy flavor.
6.) Swap potatoes for cauliflower next time you make mashed.
It's hardly noticeable. To start out without my family knowing, I did 1/2 potatoes and 1/2 cauliflower.
Now, most of the time it's full cauliflower and no one says anything.
Here's an easy recipe to try:
1 head of cauliflower chopped into florets.
Place in a 2-quart stockpot; add in 1 cup of chicken broth and cover.
Steam the cauliflower on medium heat for 20 minutes or until fork-tender.
Add more broth if necessary.
Directions:
Pour the cooked cauliflower and broth into a blender; add 1/4 cup olive oil and 1/2 teaspoon sea salt.
Blend to desired consistency: less time for a chunkier texture, more for a creamier one.
Serves 4 and get this ONLY 70 calories per serving.
7.) Reduce sugar in recipes.
If a recipe calls for one cup of sugar, try using only 3/4 cup.
In most instances, you won't miss it.
I also sometimes replace sugar with applesauce.
It makes for a moist cake and adds fiber.
8.) Reduce portion size.
Maybe you just don't want to give up that comfort food.
No worries, just reduce the portion size and don't go back for seconds.
You'll fail at dieting if you deprive yourself. Give in, but keep it in check.
9.) Chocolate.
Who doesn't love this stuff? When I crave a candy bar, a square of dark chocolate does the trick.
At first, I wasn't a fan, but now the flavor is delectable.
Dark Chocolate also provides anti-oxidants. Look for dark chocolate that contains 70 percent cocoa or higher.
10.) Bake instead of Fry.
I love fried chicken. It's not wise because I can't control myself around the stuff.
To satisfy cravings, I roll chicken breasts into panko and place them in the oven at 350 degrees until done.
It gives a crunchy outside and a succulent and moist inside.
It is the perfect solution and a lighter option.
You can do the same with french fries.
Baking is a healthier option.
Finally, I use prepackaged meals when I feel out of control.
It's prepared and portioned out so I can't lose control.
A good option is Heinz WeightWatchers SmartOnes print a coupon to start saving right away.
What are your tips and tricks for making your comfort foods healthier?
"I wrote this blog post while participating in the TwitterMoms and WeightWatchers SmartOnes blogging program, making me eligible to get a $50 gift card. For more information on how you can participate, click here."