I'm really having a hard time bouncing back from the end of 2011. In my moments of lost thought during the morning routine, I've discovered Seneca Farms Oatmeal is quick to prepare, it's nutritious and those mornings when we're running out the door, Seneca Farms Oatmeal is portable.
There's no milk, no water to boil, it's just microwave easy. I love that it's an excellent source of Vitamin C without trans fat or cholesterol. We've been enjoying the Apple Cinnamon and Vanilla Peach (my favorite) and now the company just added two new flavors Seneca Farms Cranberry Apple and Maple and Brown Sugar.
Seneca Farms Oatmeal can be found nationally at a wide variety of retail grocery stores.
It really is easy…just take a look:
Start with this.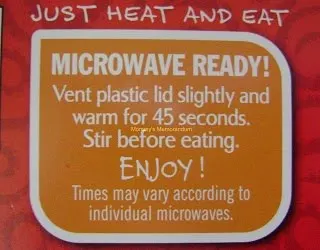 Read the instructions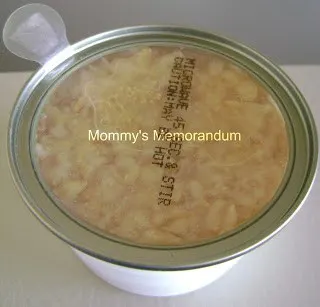 Start with this "bowl" out of the package.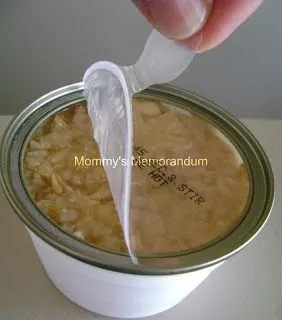 Vent the lid just a bit and microwave for 45 seconds.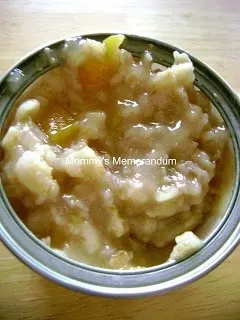 Stir and look at all those fruit chunks!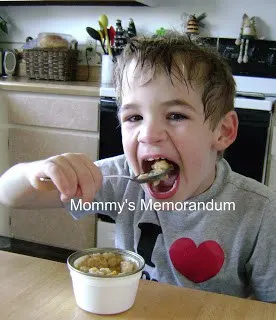 Enjoy!
Seneca Foods Corporation is one of the country's largest processors of canned fruits and vegetables, with annual revenues of more than a billion dollars. By leveraging its expertise in the vegetable and fruit arena, the company created the Seneca Farms brand, which provides healthy-alternative products such as Apple Chips, Sweet Potato Chips, and Crispy Onions. Seneca Farms products are made from fresh fruits and vegetables, contain no trans fat, and are Kosher certified. Many are gluten-free. Oatmeal & Fruit is the newest addition to Seneca Farms healthy and tasty products. For more information, visit http://www.seneca-farms.com.
*I received Seneca Farms Oatmeal through Seneca Farms and the Family Review Network in order to facilitate an honest review. The opinions, where expressed, are my own and were in no way influenced by the sponsor. Others experiences may vary.