Given up on mouthwash due to "the burn"? Good news, Listerine Zero has zero alcohol in it.
Listerine is a brand I have used for years. That potent "burn" made the countdown for that 60 seconds a day (30 seconds in the morning and 30 seconds at night) seems like a lifetime, but I believe that oral health is a step towards overall health. Besides, brushing twice daily and swishing seems like a small step for a fresh mouth.
Listerine ZERO Total Care Review
So we've been using Listerine Zero. No alcohol. No burn. This means the kiddos are gonna try it out too. Attempts in the past have been thwarted by "the burn." Now they swish and tell me how refreshing their mouth is. I notice it feels clean. I like that. It's a light mint flavor.
To be fair, there is a slight sensation upon swishing.
My kiddos haven't screamed "The Burn," so it's nothing outrageous.
I like to think it just tingles.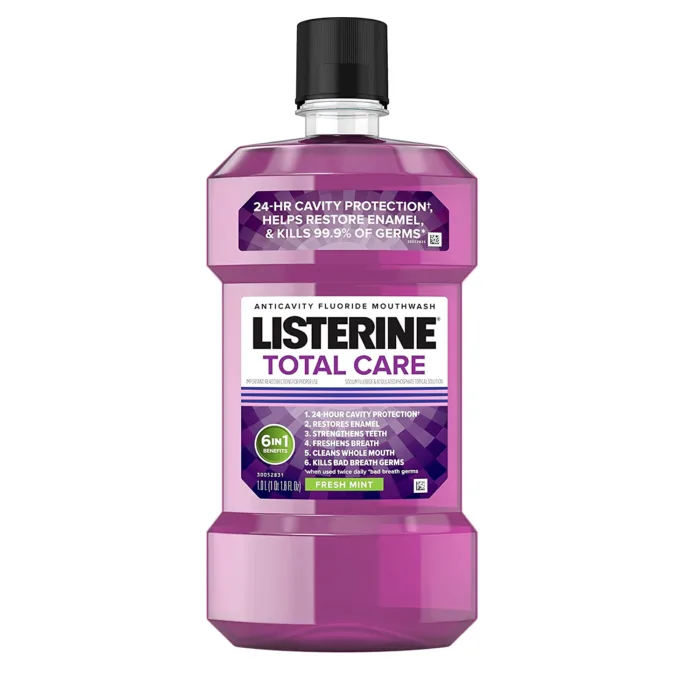 The cons of using Listerine Zero:
1.) The kiddos are gonna use it!
2.) It won't wake you up in the morning like Listerine Original
The pros of using Listerine Zero
1.) No alcohol
2.) The kiddos are gonna use it
3.) Your mouth won't be numb for thirty minutes.
One of the BEST Products
LISTERINE® ZERO™ was voted by more than 3,000 consumers, SHAPE editors, and beauty experts as one of the best beauty products of 2011!
Listerine Zero for Fresher Mouth
New LISTERINE® ZERO™ Mouthwash The Less Intense, Zero Alcohol formula cleans deep to kill millions of bad breath germs for a cleaner, fresher mouth!
Less intense Clean Mint flavor and unique alcohol-free formula
No other alcohol-free mouthwash has been proven more effective at killing bad breath germs
Contains signature 4 Essential Oils found in LISTERINE® Antiseptic for bad breath protection
From the #1 Dentist recommended OTC Mouthwash Brand
Listerine carries a wide variety of products. Everything from the Zero to Listerine Total Care Plus Whitening. Their website has a lot of valuable information available on it and is worth a visit. Visit for a $1 coupon of savings!
*I received Listerine Zero Total Care through Crowdtap. No other compensation was received. The opinions, where expressed are my own and were in no way influenced by the sponsor. Others experiences may vary.