Sound Machines Help Baby Fall Asleep
The sound oasis sleep bear, sleep sheep plush sound machine, SleepMate 980A, and sleep sheep on the go are some good selections of machines for children.
When couples finally become parents, one of the most common challenges they would face is putting their baby to sleep, and the hard part is to maintain the baby's deep slumber for the rest of the night.
Fortunately, parents wouldn't have to worry about this dilemma because what they only need is a sound machine.
These are simple inventions that produce particular "white" sounds or background noises like a heartbeat or gently flowing water.
These sounds promote and maintain comfort and enable babies to sleep more soundly.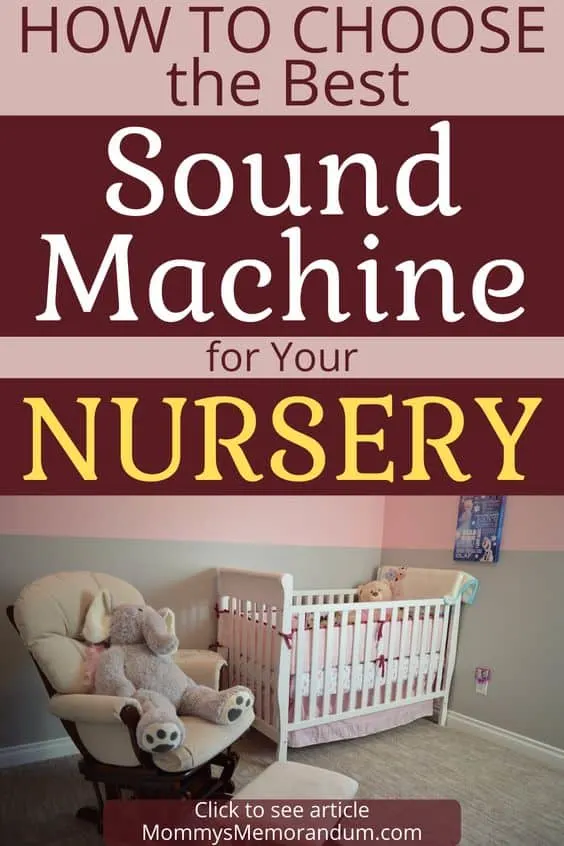 Examples of Sound machines for your Nursery are listed below.
Sound oasis sleep bear
Babies and young kids would love this battery-operated sound machine because it is soft and cuddly in the form of a teddy bear.
It has straps so that you can attach it to your baby's stroller or crib during sleeping time.
Its soundbox can produce six comforting sounds like a heartbeat, lullaby, womb sound, and more.
It also has a timer setting, which will enable you to decide how many minutes of the sound will continuously play to ensure that your baby can fall into a deeper sleep.
It also has a volume control to adjust the sounds.
What's good about this product is that its soundbox can be removed from the body so that you can be able to clean and wash the teddy bear.
Sleep sheep plush sound machine
This sound machine by cloud b is more or less similar to the sound oasis sleep bear though it is in the form of a cute and cuddly sleeping sheep.
It has two Velcro straps for easy attaching to cribs, walkers, or bedposts.
It also has two timed settings or a sleep timer and volume control as well.
Unlike the sleeping bear that produces eight soothing sounds & melodies : Mother's Heartbeat, Spring Showers, Ocean Surf, Whale Songs, Twinkle Twinkle, Rockabye Baby, Classical Lullaby, Soothing Melody
SleepMate 980A
The SleepMate 980A is a popular sound machine made by Marpac, a well-known white noise machine creator.
This machine has a fresh yet straightforward design in an oval form with a white casing.
It is highly durable and lightweight.
It produces an excellent sound quality of smooth rushing air, which refines disturbing environmental noise such as snoring, vehicle sounds, conversations, and noises from appliances.
This machine is indeed very effective in calming babies and can also be used in the office or adult bedrooms.
Sleep Sheep on the go
This white noise machine is the compact version of the sleep sheep.
With the same characteristics as the sleep sheep though only 8 inches tall, it is very convenient and can fit almost any kind of bag.
It produces four natural sounds: a gentle stream, spring showers, ocean waves, and whale songs.
A sound machine is an excellent investment that every mother should have.
It is not only advantageous to the parents, but it also guarantees a good night's sleep to your child.
Disclosure: I received no monetary compensation for this post.