I was sent See's Classic Red Heart with Assorted Chocolates in order to facilitate an honest review.
Valentine's Day heart-shaped chocolate gift boxes from See's are the perfect expression of love. With more than thirty options for Valentine's Day, including the traditional red heart we've come to associate Valentine's with, there's something for anyone. From dark chocolate to milk chocolate, nuts, and even assorted for those who just can't make up their minds.
Beyond chocolates, there are sugar sticks, gourmet lollypops, strawberry truffles, and more.
While my kiddos may be of the same expression as Forrest Gump's mother stating, "life is a box of chocolates, you never know what you're gonna get," I don't let the bonbon shapes fool me. Pay attention and you can deduce the filling by the pattern of the chocolate finish on the top! To be honest, I've had to eat an incredible amount of chocolates in order to learn this. Save yourself from risking insulin shock, acne, and that svelte figure and just use this chart on See's Website on How to Identify See's Chocolates.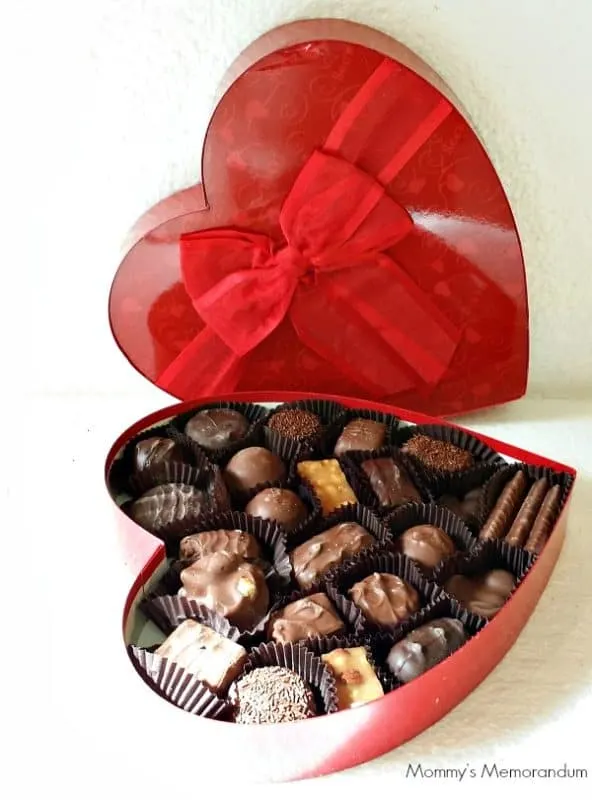 See's Candies was founded by Charles See, his wife Florence, and his mother Mary in Los Angeles, California, in 1921. Mary See developed the recipes that became the legacy of See's candy business while helping run her husband's hotel on Tremont Island in Ontario.
I would almost bet Mrs. See smelled like the makings of heaven–sweet and buttery with notes of cocoa!
Whether you have the willpower to stop at one or indulge in many, See's creates a happy, contented feeling with a selection that will tempt any taste bud! This Valentine's Day, go sweet and simple. Go See's!