Welcome to the delectable world of See's Candies, where sweet traditions and unforgettable moments come to life. As spring blooms and Easter joy fills the air, there's no better time to indulge in the timeless artistry of See's Candies, known for crafting confections that have delighted generations of families and friends. Join us on a delightful journey as we explore the magic behind "See's Candies Making Easter Memories," a celebration of cherished traditions, mouthwatering delights, and the joyous spirit that Easter brings.
In this enchanting tale, we'll delve into the heartwarming stories of families coming together to share See's Candies Easter delights. From the iconic chocolate bunnies and colorful egg assortments to the rich buttercreams and tantalizing truffles, each confection embodies the passion and craftsmanship that has made See's Candies a beloved household name for over a century.
As the pages unfold, we'll uncover the secrets behind the meticulous creation process that makes every See's Candies treat a delectable masterpiece. From the finest ingredients sourced from around the world to the skilled hands that craft each delicate piece, See's Candies maintains an unwavering commitment to quality and taste, ensuring that every bite is a heavenly experience.
Beyond the delightful sweets themselves, "See's Candies Making Easter Memories" celebrates the joyous moments that these cherished treats inspire. Whether it's a family tradition of hunting for See's Candies-filled Easter eggs or the sheer delight in the eyes of children as they unwrap a See's Candies surprise, the magic of Easter is beautifully intertwined with See's Candies creations.
So, come along and savor the sweetness of See's Candies as we embark on this heartwarming journey through the wonder and joy of Easter memories. Let the delightful flavors and timeless traditions transport you to a place of pure happiness, as we discover the true essence of Easter through the artistry of See's Candies.
Our See's Candies Review
As a child See's Candies holds many holiday memories for me. As a child, we went to my grandparents. Each had a cousin waiting for us. It was a time of showing off my mom's sewing with homemade dresses…the picture below shows our phase of Little House on the Prairie.
I received See's Candies Rocky Road Egg and Small Chocolate Bunny for this review.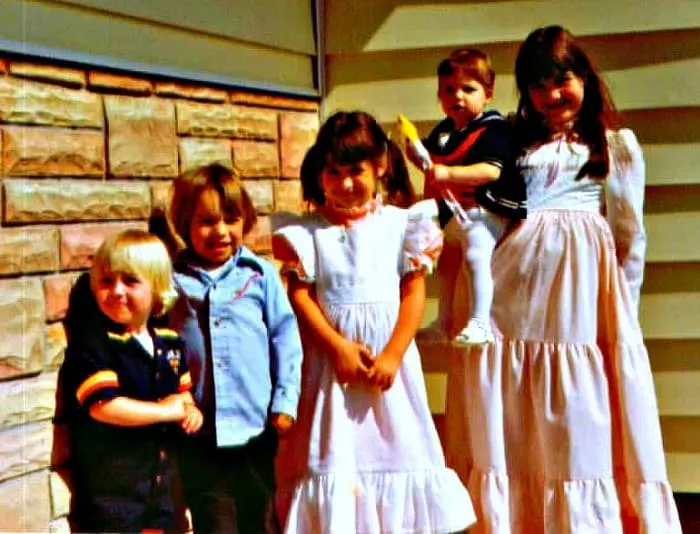 I loved the feast and hiding hard-boiled eggs dyed to vibrant pastels until they crumbled in our hands, but the real treat was the Easter baskets my grandmother put together for us. One year, waiting for us were these beautiful macrame Easter baskets; mine was green. Inside that basket were indulgences I had never seen or dreamed of consuming. Among them See's Candies Rocky Road Egg. To this day, some three decades later, I can tell you about the macrame basket and the gorgeous and delicious See's Candies egg!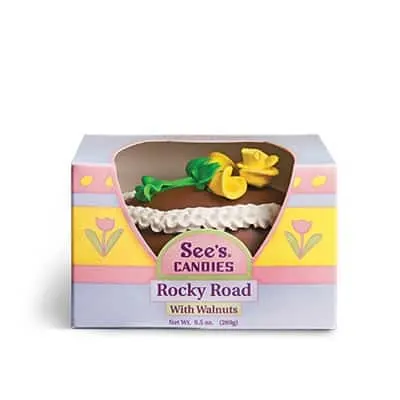 The See's Candies Rocky Road Egg offers a combination of milk chocolate, signature honey marshmallows, and walnuts. It is a sight to behold! Each one is hand-crafted and decorated with love. Weighing in at a whopping 9.5 ounces is a stand-out in any Easter basket! Not a Rocky Road fan? No problem, the See's Candie's Egg is available in other flavors in-store and online!
See's Candies Rocky Road Egg was also featured in Good Housekeeping as one of the BEST Chocolate Easter Eggs.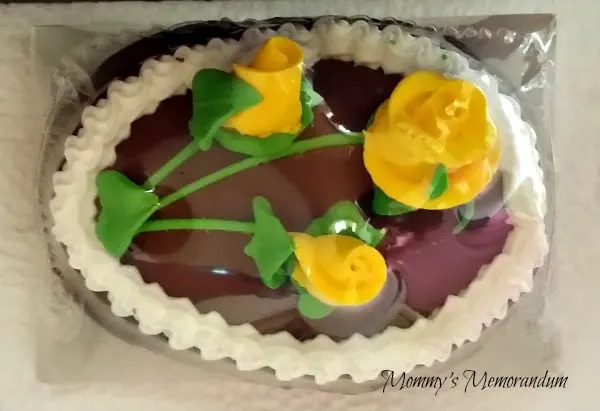 There is so much love in this egg. Take a look at this video and see just how much!
See's Rocky Road Eggs are here! From See's Candies on Vimeo.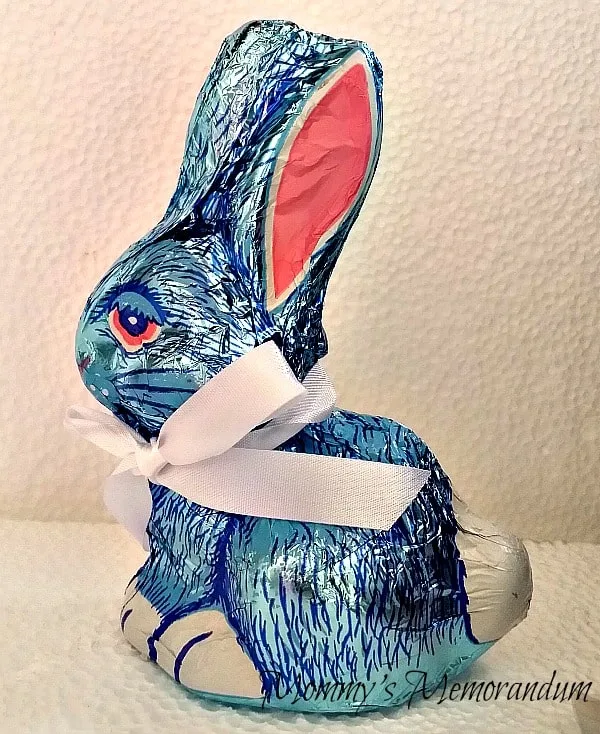 What's an Easter basket without a Chocolate Bunny? See's Candies offers milk chocolate and dark chocolate bunnies that are an adorable and delicious addition to the Easter celebration! Start with the ears and finish with the tail. Decadent, rich, and completely delicious, this hollow bunny will satisfy every chocolate fan. Approximately 5″ tall. This bunny is Kosher and weighs in at 2.2 oz bunny.
See's Candies are the perfect expression of love.
Beyond chocolates are sugar sticks, gourmet lollypops, strawberry truffles and more.
See's Candies was founded by Charles See, his wife Florence, and his mother Mary in Los Angeles, California, in 1921. Mary See developed the recipes that became the legacy of See's candy business while helping run her husband's hotel on Tremont Island in Ontario.
I would almost bet Mrs. See smelled like the makings of heaven–sweet and buttery with notes of cocoa!
Whether you have the willpower to stop at one or indulge in many, See's creates a happy, contented feeling with a selection that will tempt any taste bud! This Easter, go sweet and simple. Go See's!
About See's Candies:
See's Candies is an iconic American confectionery company that was founded in 1921 by Charles See and his wife Florence in Los Angeles, California. Over the years, the company has earned a reputation for producing high-quality chocolates and candies, becoming a beloved household name across the nation.
See's Candies is renowned for its commitment to using only the finest ingredients, ensuring each delectable treat is crafted with precision and care. Their chocolates are made in small batches, allowing for meticulous attention to detail and maintaining consistent quality.
One of the unique aspects of See's Candies is their dedication to exceptional customer service. Their employees, often referred to as "See's Candies sales associates," are known for their friendly and helpful demeanor. Customers are encouraged to sample the various candies before making a purchase, creating a delightful and personalized shopping experience.
The company is famous for its extensive selection of chocolates and confections, including iconic offerings like their milk chocolates, dark chocolates, truffles, toffees, and peanut brittle, among others. Each season, See's Candies introduces special themed assortments, such as those for Easter, Christmas, and Valentine's Day, adding an extra touch of joy and excitement to holidays.
See's Candies has expanded its reach over the years and now has hundreds of retail locations across the United States. Their sweets are also available for purchase online, making it easier for fans of their treats to enjoy them no matter where they reside.
Throughout its history, See's Candies has remained dedicated to its founding principles of quality, tradition, and exceptional taste. As a result, the company has built a loyal fan base, with generations of families passing down their love for See's Candies' delightful creations.