🌳 Welcome to a Kid's Paradise! Explore how to make your backyard more Kid-Friendly and create a Backyard Oasis! 🌈
Are you searching for the ultimate outdoor playground where your little ones can laugh, play, and let their imaginations run wild? Look no further! We've created this guide for a kid-friendly backyard that will ignite their sense of wonder and provide endless hours of joyous exploration.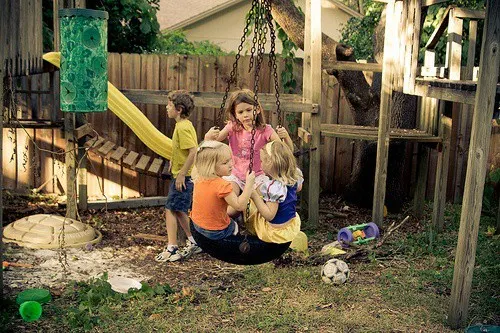 How to Make Your Backyard More Kid Friendly
Enchanting Features
🎈 A Wonderland of Adventure: Step into a world where the ordinary transforms into the extraordinary! This backyard oasis is filled with enchanting features that will captivate children of all ages. From whimsical playhouses to thrilling slides, interactive splash pads to bouncy trampolines, there's no shortage of excitement and adventure. Every corner is a new opportunity for your kids to embark on imaginative journeys and create unforgettable memories.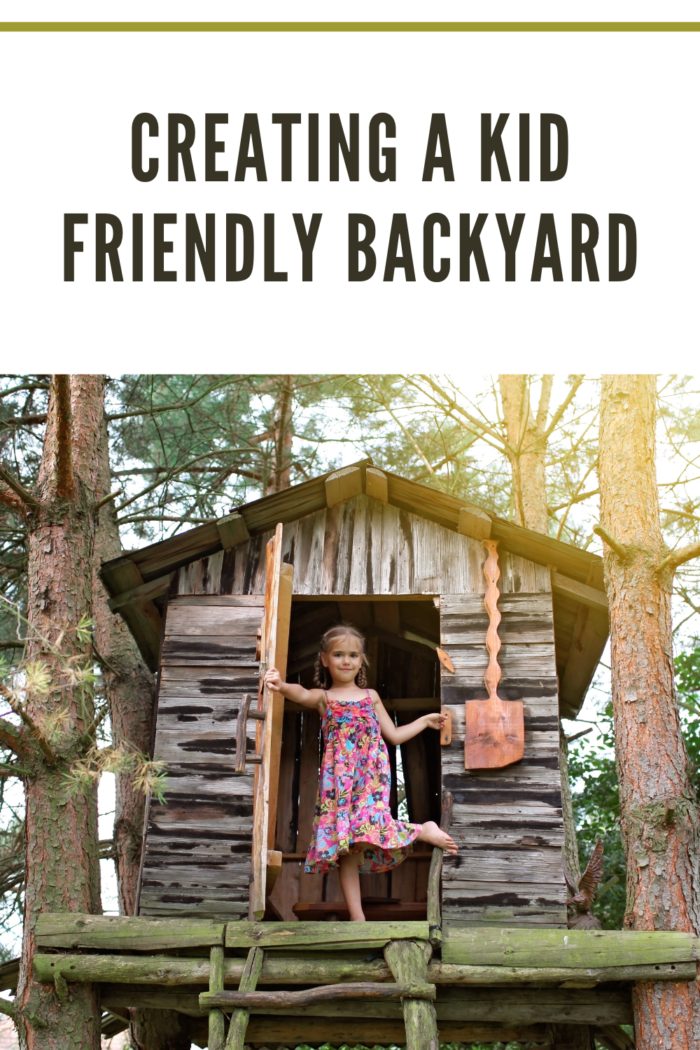 Family garden.
🌳 Nature's Playground: Immerse your children in the wonders of nature within our backyard haven. Lush green spaces, blooming flowers, and towering trees create a serene and inviting atmosphere. Let them discover the joy of gardening in their very own mini-patch or observe the mesmerizing dance of butterflies and birds. This kid-friendly backyard encourages a deep connection with the natural world, sparking curiosity and fostering a love for the environment.
Consider this option one that will ensure that your kids are soaking up the sunshine and getting plenty of fresh air and, as a bonus, produce homegrown food you can serve for dinner. Planting a family garden gives your children a chance to practice becoming responsible adults by showing them how to take care of living things. Also, it offers them the satisfaction of literally enjoying the fruits of their labor. You can also shop together for decorations in the garden – allow your children to personalize them and make them their own.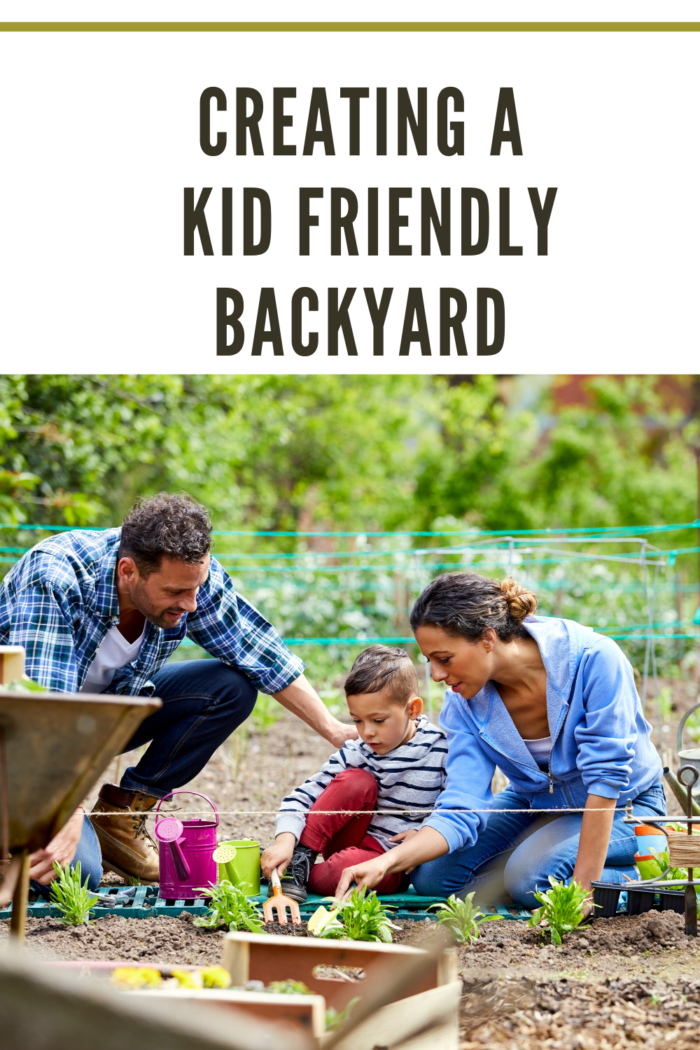 Clean up!
If no one in your family has ever spent any real-time in the backyard, it may need some intense TLC, which, if performed under your direction, could offer some fantastic family bonding time. The grass may need to be mowed, rocks may need to be cleared away, and any garbage, unused or broken furniture or any other detritus can be cleared away. They may not like it, but once again, by giving your kids the opportunity to turn the backyard into a place they'd enjoy playing in through their own hard work, you'll be teaching them a valuable lesson about responsibility. After the yard is cleaned up, you can treat your kids by purchasing brand new playground equipment for them to play on.
Wildlife sighting.
Since kids are usually fascinated by birds and insects, you can create a mini-wildlife refuge by planting flowers or installing a feeder to attract butterflies and hummingbirds, which are rarer than most birds your children will encounter, and both creatures are beautiful and fun to watch.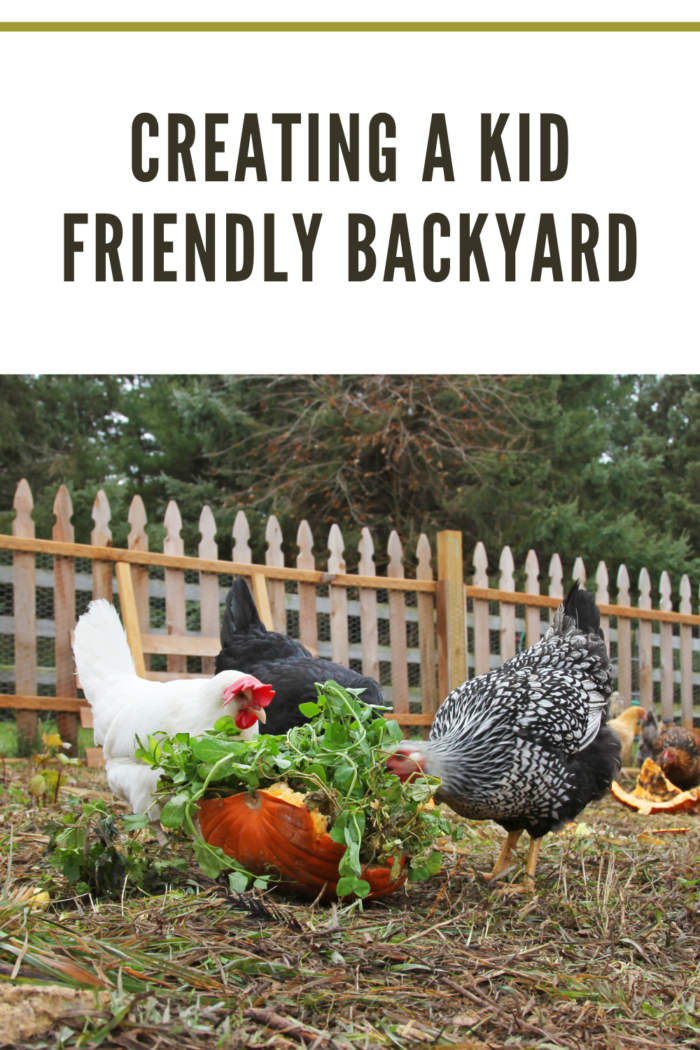 Build your own sandbox.
Often thought of as a rare treat available only in the park, you can construct a sandbox for your children by making a box out of wooden planks or using an old tractor tire and filling it with sand. (Make sure to provide some kind of cover, as passing cats will often want to use it as a bathroom.)
Arts and crafts.
🎨 Unleash Creativity: Inspire your little artists to unleash their creativity with dedicated spaces for arts and crafts. From outdoor easels to colorful chalkboards, we provide the perfect setting for their imaginations to flourish. Let their artistic talents blossom as they paint, draw, and express themselves amidst the beauty of nature. Shadow puppets at night! Our backyard oasis nurtures their creative spirit and encourages self-expression.
Purchase collapsible easels for your kids along with paints, crayons, markers, and a giant pad of paper, then encourage them to go to town! They can paint whatever they encounter in the backyard, and if you've installed the bird feeder, they may practice honing their artistic skills by reproducing the hummingbirds it attracts!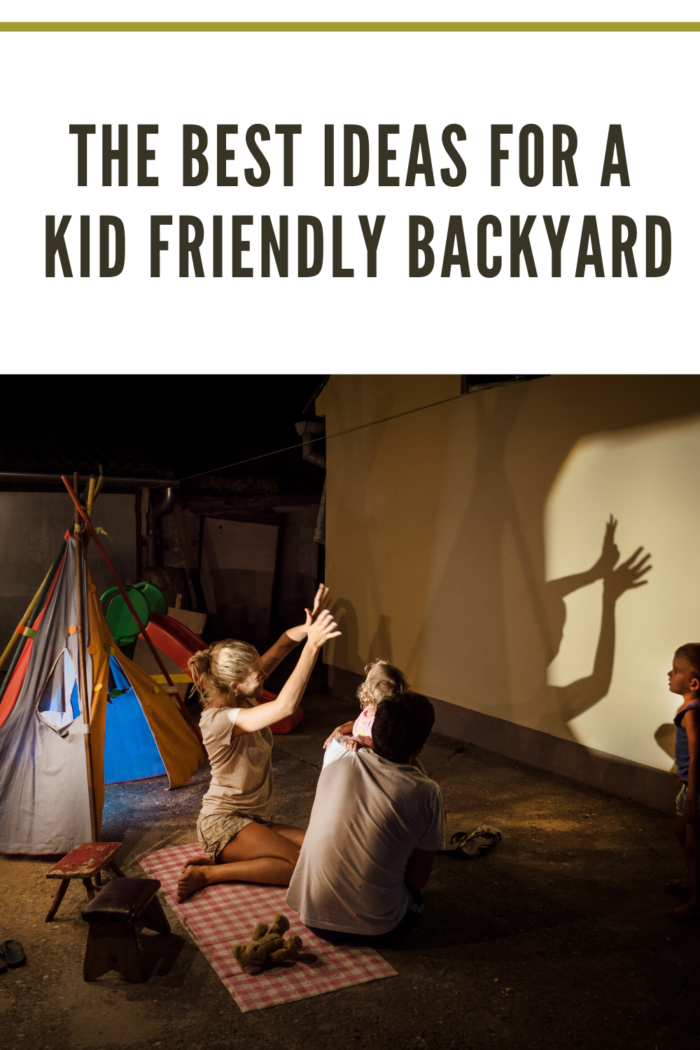 Safety and Fun
🌈 Boundless Fun and Safety: Safety is our top priority. Thiskid-friendly backyard is thoughtfully designed with age-appropriate equipment and secure structures, ensuring a worry-free play environment. Soft, cushioned surfaces and sturdy fences provide peace of mind while your little ones engage in boundless fun. Watch their laughter fill the air as they swing, climb, and explore with the freedom to be themselves.
Snacks
🍉 Nourishing Playtime: After all the laughter and adventure, it's important to refuel! Our kid-friendly backyard features a cozy picnic area where children can enjoy healthy snacks and refreshments. Engage in meaningful conversations, share stories, and cherish precious moments together. It's a space where family bonds are strengthened and lifelong memories are made.
Memories
🌟 Create Unforgettable Moments Today! Discover the joy and wonder of a kid-friendly backyard. Let your children's laughter fill the air as they embark on exciting adventures, make new friends, and create unforgettable memories that will last a lifetime. Transform your backyard into a paradise for little explorers!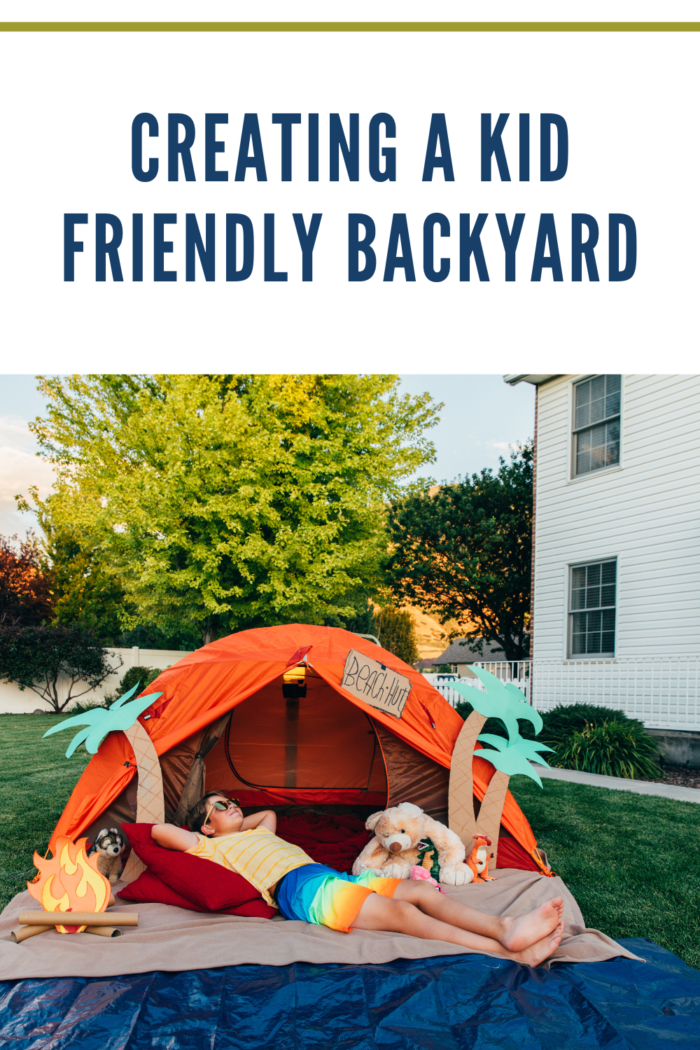 🏡 Where Joy and Imagination Flourish! Come and Play in a Kid-Friendly Backyard Today! 🌳