Cranberry Pumpkin Cookies
This cranberry pumpkin cookies recipe calls for no-eggs.
Which I think is kinda magic.
They are delicious with or without the icing.
You can garnish with dried cranberries or mix them into the pumpkin batter.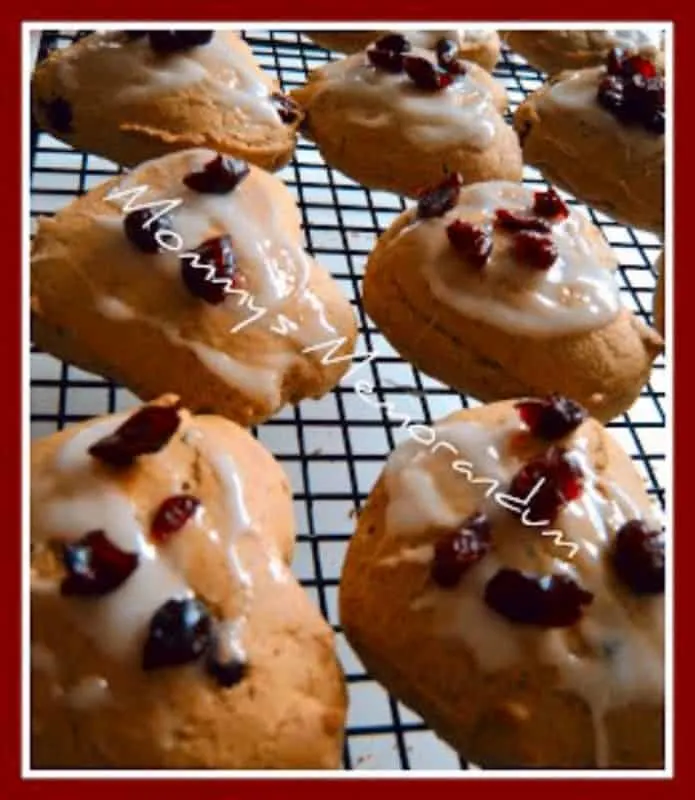 Cranberry Pumpkin Cookies Recipe Ingredients
3 c brown sugar
3 c pureed pumpkin
1.5 c oil
3 tsp vanilla
6 c flour
3 tsp soda
3 tsp baking powder
1 1/2 tsp salt
1 1/2 tsp cinnamon
1 1/2 tsp nutmeg
3/4 tsp ginger
3 c. cranberries (I use Craisins)
1 1/2 c nuts (optional)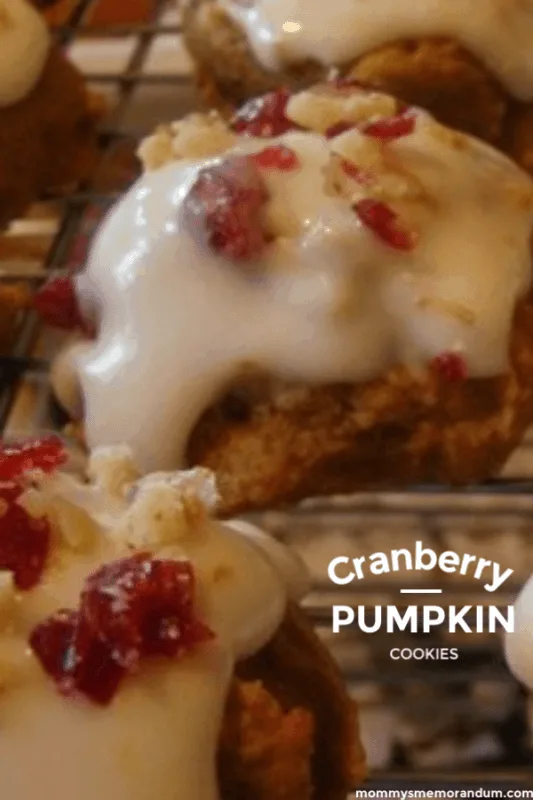 How to Make Cranberry Pumpkin Cookies
Mix all ingredients together and drop by spoonful onto ungreased cookie sheet.
Bake at 350 degrees for 12-15 minutes.
Remove from pan immediately and place on
paper towels
.
Note: I pressed the dough into a heart-shaped cookie cutter and then removed the cookie cutter. I baked until a toothpick inserted into the center of a cookie came out clean.
Recipe Icing INGREDIENTS:
2 oz. cream cheese, softened
1-1/2 cups confectioner's sugar
1/2 tsp. finely grated lemon zest
1 Tbsp. finely chopped dried sweetened cranberries
1 Tbsp. Toasted walnuts or pecans, finely chopped.
In a small bowl, whisk or stir with a spoon the cheese. Add sugar and zest. If thinning is necessary, add lemon juice, 1/2 tsp at a time, till frosting is desired consistency. Apply to cooled cookies and sprinkle with cranberries and nuts.
You may also like these pumpkin chocolate chip muffins.