Despite good intentions, it happens that in a relationship, personal or professional, one of the parties is hurt. Perhaps, you have chosen the wrong word, or your actions might be misunderstood.
Since it is sometimes difficult not to hurt your colleagues, friends, and relatives in the heat of an argument, you need to learn to ask for forgiveness and deal with these awkward situations. The ability to correctly and sincerely apologize is important if you want to build long-lasting relationships both at work and outside.
Guilty in front of your beloved man, looking through a thousand ways in order to achieve the much-desired remission –feelings of fault and anger never let us rest, and the apology variants one by one spread in our head.
One of the most proven ways to achieve forgiveness is I'm sorry quotes. Beautiful phrases that smoothly describe a confession of guilt always act without reservation. An emotional apology at the beginning of a desperate SMS can also become a "peace pipe" in your relationship.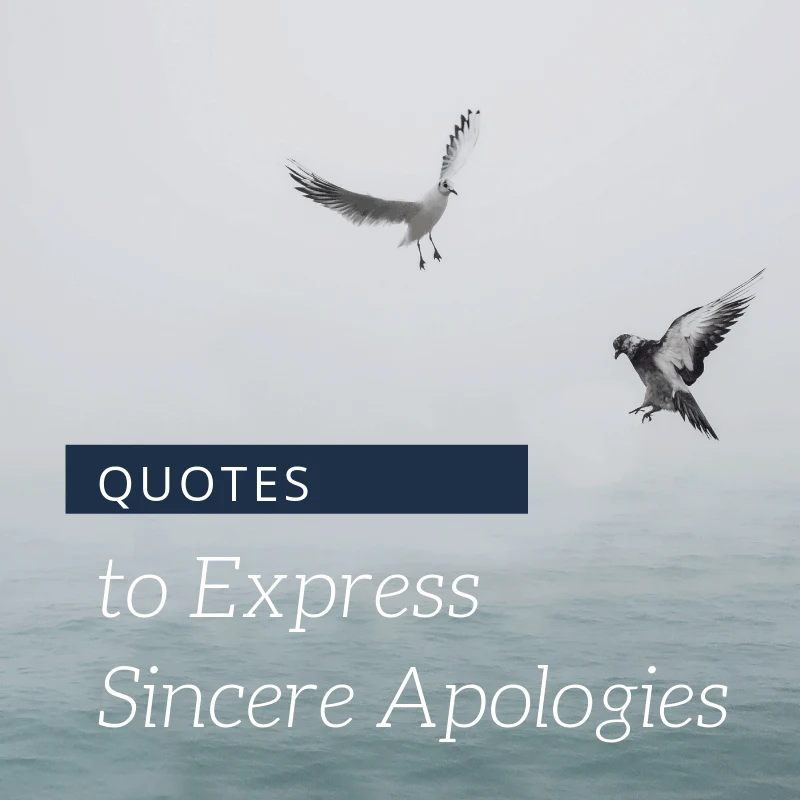 How to Apologize to Someone You Hurt Deeply?
Very often, people don't know how to ask for forgiveness properly and therefore cannot achieve the benefits that certainly follow a correctly and gracefully-made excuse. Therefore, it is necessary to be able to apologize.
There are two signs of a good excuse:
It is evident that a person is ashamed of their words or actions.

The realization that their actions, deliberate or not, harm another person.
It is not enough just to say "sorry". You must show the remorse and understanding that your actions hurt. Only under such conditions, you can begin restoring your relationship.
The admission of your mistake helps a person offended by you to get rid of an unfair accusation. For its part, accepting the responsibility strengthens your reputation as an honest and decent person. You will feel relieved after talking to the person you have wronged.
Sorry Quotes for Friends
Sometimes it is difficult to accept that we make a mistake, especially when it hurts a friend. But admitting that you were wrong and apologizing is the best thing you can do to prove your sincere regret.
Restoring a broken friendship is not easy, but do not give up. Remember that a straightforward and meaningful explanation helps to build and maintain healthy relations.
Write a letter or SMS or try to talk personally with the one you are going to ask for forgiveness. Open your heart to them, showing an honest concern, which can be the basis for pardon.
The best quotes to express sincere apologies are here:
In life, friendship is being tested. I lied to you because I love you. I need to protect you. Sorry if I lied, my friend.

All I am able to feel right now is a shame. I am ashamed for acting the way I did. I know I was wrong, and I sincerely apologize.

I am not SURE how many people would tolerate my mood swings but I am SURE that you would. I am sorry for being such a jerk the other day.

I'm deeply grateful to you for standing by me, despite my irrational behavior. You're the best friend ever, and I am sorry. Please forgive me this last time.

Sometimes I take the liberty to take you for granted because deep down in my heart I know that my best friend will always understand. I am sorry.

I am willing and ready to do whatever it takes to ensure our friendship doesn't die. I'm sorry for everything, dearie.

Sometimes I take the liberty to take you for granted because deep down in my heart I know that my best friend will always understand. I am sorry.

Please, find a place in your heart to forgive me. Nothing I say right now can change what has been done, but knowing you've forgiven me, will mean so much.

Our friendship is lifelong. My silly mistake is just a little pothole along this beautiful journey. I am sorry.

Our friendship has no rules but it is based on two beautiful things – unlimited love and unlimited forgiveness. I am sorry for annoying you, please forgive me.

Friends like you are not easy to come by, you are by far the best friend I've ever had in my life. That is why it is sad to see you go like this, especially over some stupid thing I did. I hope one day you can forgive me and we can continue being best friends for life!

I won't say a word. The sweetest apologies are never said, they are felt. I am just going to let you look at the tears in my eyes until your heart melts. I am sorry.

You cannot imagine how important you are to me. That is why I feel so stupid that I have caused so much pain and suffering to you. Everything I've done up to this point was not intended to hurt you, but it ended up doing so. And for that, I am terribly sorry.

I am sorry I lied, I am sorry you cried. I didn't mean to be rude, please forgive me, dude.

I'll say sorry from now till next year if that's what it will take to make you forgive me. I'm really sorry my dear friend. I love you.

I never let EGO come in between our friendship. In fact, when I am wrong, I am ready to apologize. Right now, I really feel I am guilty. So, I apologize for my mistakes dear friend.

I feel ashamed that I broke your trust. I know, what I have done is unjust. But I promise I'll never let our friendship rust. I'm sorry.

I'm very sorry, dear, please stop avoiding me. If you let me come, see you, you'll see my sincerity in my eyes, and know I'm truly remorseful. I miss you.

People like you come along once in a lifetime and I would never do anything intentionally to jeopardize our friendship. Thanks for being such a good friend, I am sorry.

I know that it may have seemed like I did, but I did not mean to make a fool out of you like that. My actions were unintentional, and I feel terrible. I hope that one day you choose to forgive me.

I know you will eventually forget the ungrateful things that I said. But I will never forget how nice you were to me, even after I was so rude to you. Thanks for being a real friend, I am sorry.
Memes About Being Sorry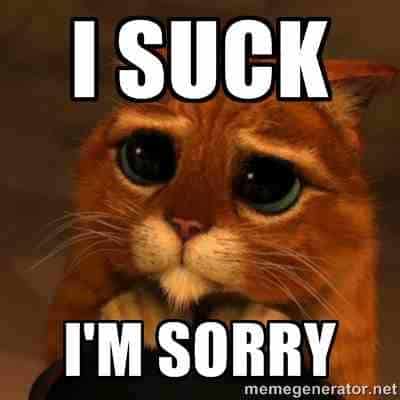 In the heat of a quarrel, we sometimes say or do something offensive to our relatives or friends. What to do if the evil and unfair words have already broken out of the tongue, or you slammed the door and left, and now you realize that you did it in vain?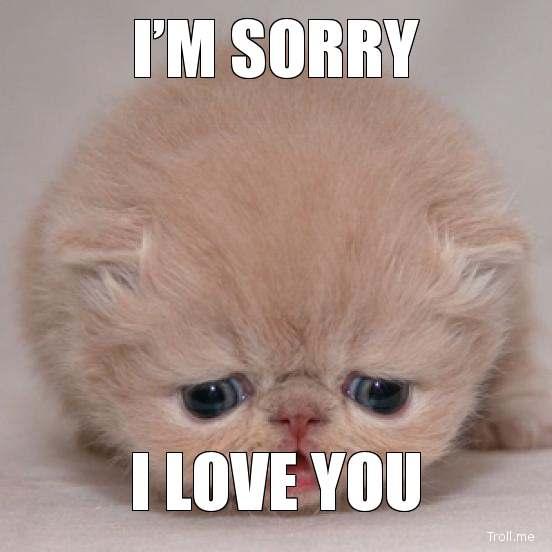 Squeezing out: "Forgive me" is very difficult. If you do nothing and leave everything as it is, then the tension in the relationship will increase.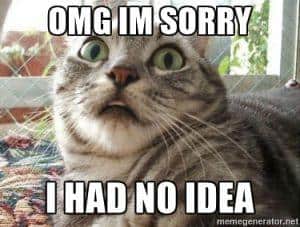 There is nothing more effective in such a delicate situation than to apologize properly. Then you will save self-esteem and not demean the dignity of the interlocutor. You have to do everything possible to convince the person that you really regret, and that you will no longer repeat the same mistakes.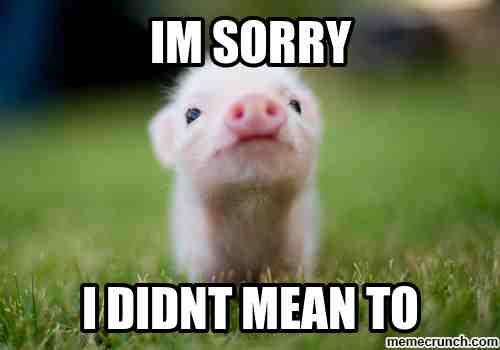 And these sorry memes will help you to avoid unnecessary passions, mutual recriminations, and offenses. Maybe they will even be able to put up a smile on their face.
—
Resources:
https://memesbams.com/im-sorry-quotes/