One of the fulfilling things in life is knowing you have almost made it through your first year of being a parent. And now, you are only weeks closer to the big day: your child's first birthday. A lot of studies have claimed that first birthday parties are not really for and about the baby but for the parents and family who helped raise her to grow healthy and happy.
Well, this may be partly true but for parents who have been feeling giddy for it, first birthday parties are made for one special reason – to create happy memories that the baby can look back to as she grows older.
Organizing parties, however, requires advanced and thorough planning, not to mention exceptional hard work while taking into consideration a lot of important factors, e.g., the budget, number of expected guests, the party's theme, and the resources available to pull it off.
Many working parents who hardly have the time to get into the arranging of the occasion hire a coordinator from a reputable event production company to organize everything.
Thus all they have left to worry about are their outfits.
But for those who are on a tight budget, they have no choice but to undergo all the necessary preparations just to make sure the party runs as planned.
The good news is, thanks to technology, you can now find guides and resources over the web that can make your party planning experience rather fun and easy.
To make sure everything goes well and smooth, below are important steps you have to bear in mind:
Organizing Your Kid's First Birthday Party: What You Need To Know
Pick a theme for your kid's birthday.
If your baby flushes an excited look over animals, how about going for safari or jungle animals as a birthday theme?
A superhero or princess themed party also sounds fun!
Your kid's first birthday is supposed to create awesome and memorable moments, but that can hardly be attained if your party looks disorganized, with your theme unclear and your guests and their kids roaming around like there is no program currently going.
To avoid this, it is best if you already have a theme in mind before you move forward to the planning phase.
From there, the timing, concept, role distribution, and duration will likely be defined.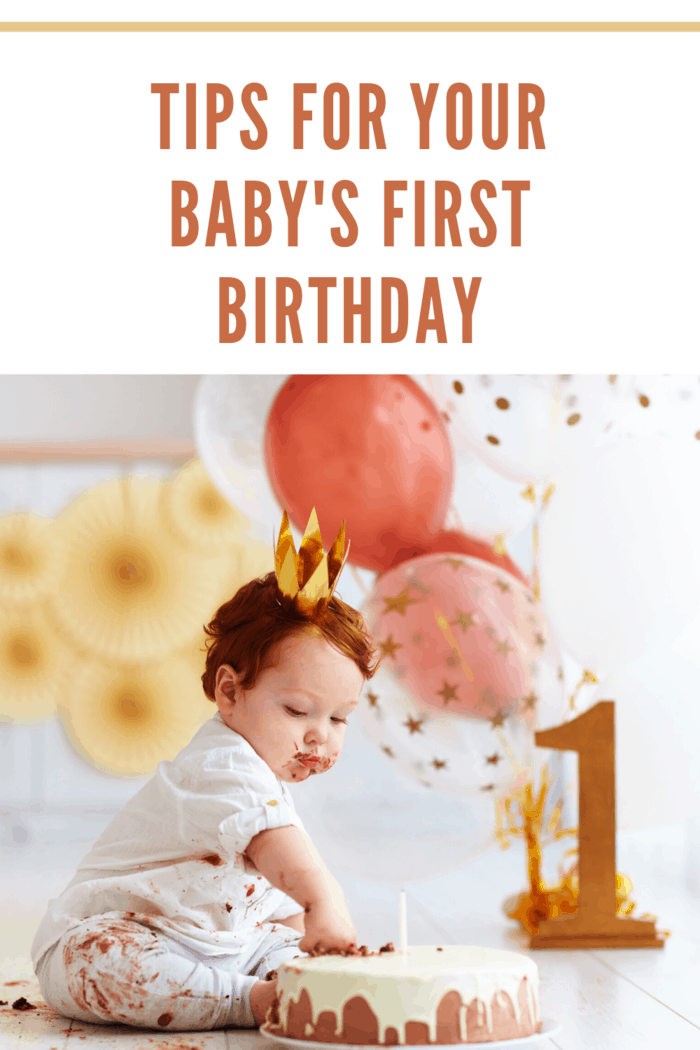 You're starting a new birthday tradition.
Consider something fun, like a cake smash–even teenagers love this tradition!
Know when to throw your party best.
Some parents are firm about throwing their kid's first birthday party on the day of their actual birthday.
But this actually depends on the situation.
Parents who want their family and friends to be able to come to that special celebration would usually move the party date on the nearest weekend if it originally falls on a weekday.
If you want to do the same, it is perfectly fine.
Remember why you are throwing a party in the first place – you want to celebrate and give gratitude for a year that has passed with your bundle of joy.
And surely, it will be more meaningful and memorable if your extended family, your kids' godparents, and your closest friends who have been there from your kid's birth up to the present are around to celebrate the special day with you.
The time of the party can either make it or break it.
Since babies easily get cranky, it would be best to make sure the party starts at a time where your baby is in her best mood.
Studies show that the ideal hour for a party would be after her naptime as she is most likely well rested by then.
Also, an all-day birthday celebration is highly discouraged as it will only stress out the celebrant.
Instead, limit the bash to 3-4 hours only.
Lastly, make sure the venue has a quiet place/room that your baby can rest in in case she gets fussy or sleepy.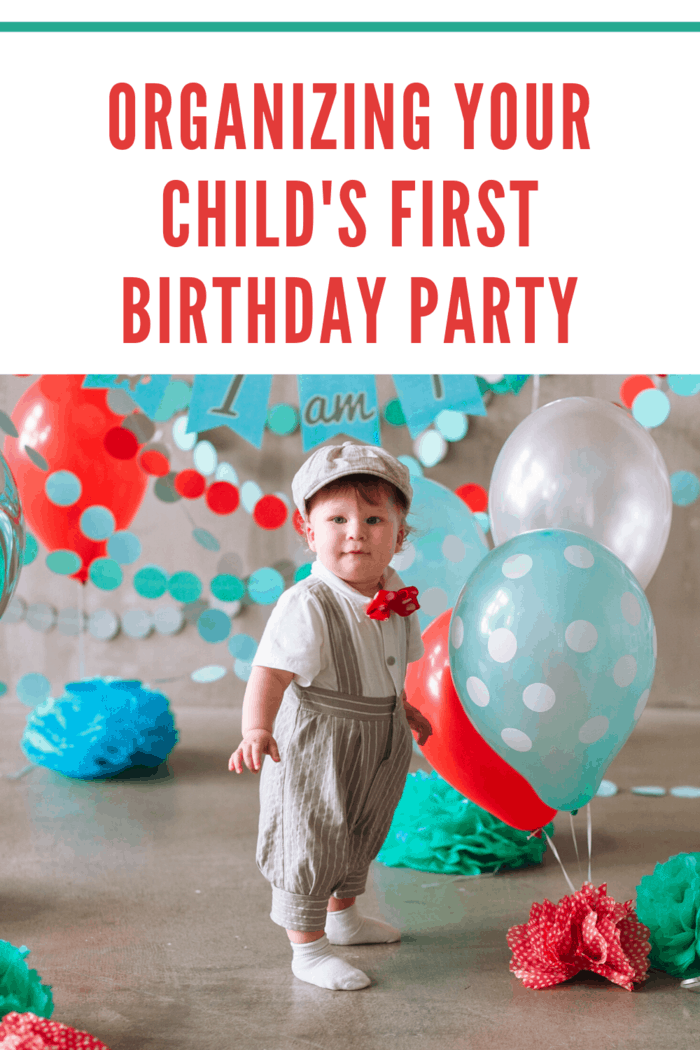 Finalize your guest list.
You can have an intimate celebration where only your closest relatives and friends will be invited or a huge all-out bash, but your preference should first be in accordance to your budget.
From there, proceed on starting your must-invite list right away as this critical step partly defines the party's success.
Miscalculating the number of expected guests can actually lead to a shortage of food and wrong choice of venue and for sure, you do not want these petty things to mess the party up.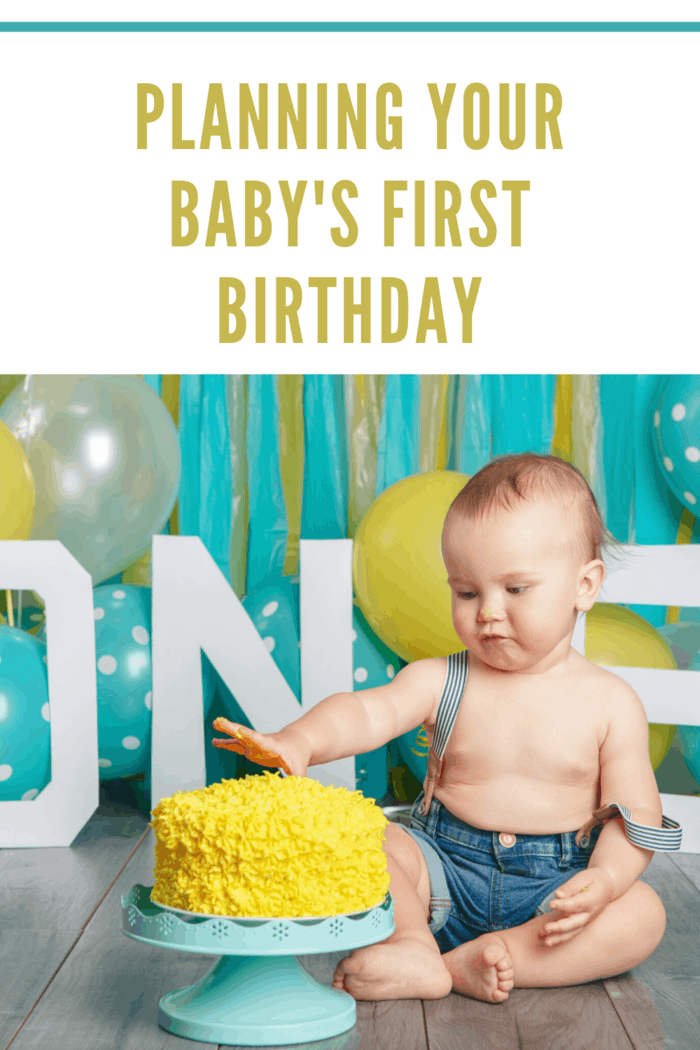 Pick the right venue.
The right venue for your baby's party can be identified after taking into consideration two important factors: first, the size of the party; and second, the amount you are willing to spend for it.
If you plan to have an intimate party, you can choose from some venue options, e.g., your home, your favorite restaurant, or any play space or you can simply head to your favorite park and take with you the food and decorations.
If, on the other hand, you are pulling a huge bash, and you have allotted a pretty huge budget for it, you might as well have held at a place that is the best fit for the party's theme, e.g., your favorite restaurant's function hall.
This may be costly but the big advantage is that the preparation will no longer need your hands-on involvement.
You will no longer even have to take care of the cleanup and all that after-party to-dos.
But if your budget is limited, canvassing to know which spacious function halls offer the best rate per head is important.
Going for the cheaper venues will likely have you as much relaxed but the downside is, the venue may lack facilities that the event will need. But you can always work it out.
Finalize the menu.
Sans the cake, a party is not a birthday party.
Hence, as much as possible, pick a design that perfectly represents the cuteness and personality of your baby and have a good baker do the job.
As for the menu, firstly, make sure to include your baby's favorite in the list.
Then take into account whether the invited guests will be mostly kids or adults, or both and complete your menu list from there.
For the kids, pasta, chicken fingers, and sandwiches are a good choice.
Prepare party favors for the kids.
Kids can be easily pleased anyhow. You can simply go for fancy candy bags and include candies, sweets, and a toy in each. It should not cost a lot.
If you want to add cohesiveness to the celebration, you can make everything related to the theme, from costumes (if there are any) to party plates and cutlery, to the table setting.
You can easily find the stuff mentioned above if your kid has a popular theme, but for everything else, such as loot bags, you can have them customized.
You can do all these on your own or you can simply call an event production service provider to take care of everything for you.
More often than not, a good event production company will handle all the necessary planning, coordination, and supply.
All you have to do is provide them the necessary information up to the specifics of your preferences and then they will do the rest, leaving you stress-and-worry-free towards the end of the party.