Dear Beneful;
I don't believe in chance.
Years ago, a coupon chose for me.
A week where the grocery budget needed a slight stretch.
There was no other reason.
We brought home a bag of Beneful.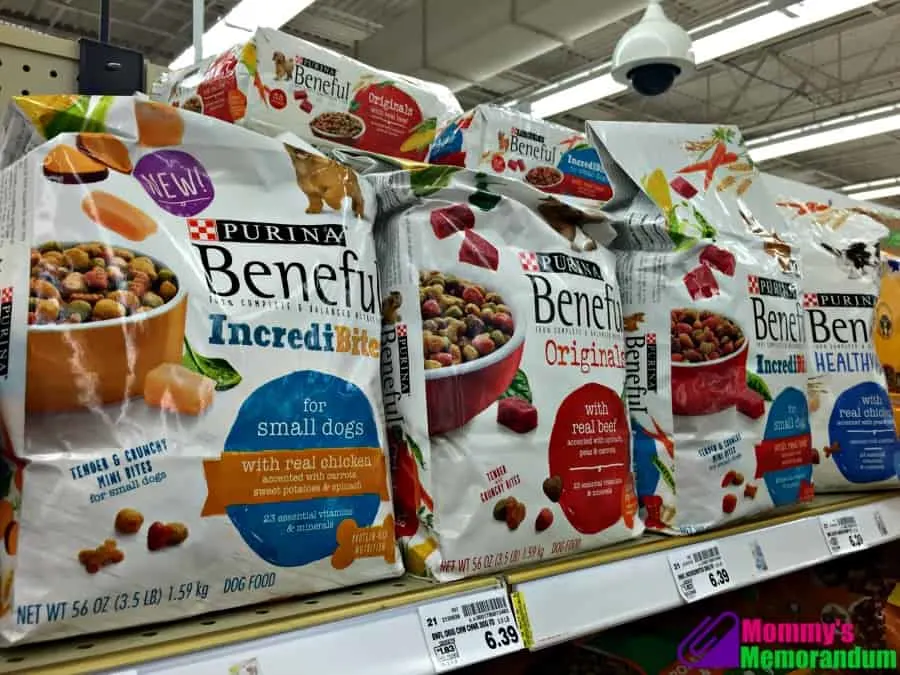 Bailey Mae loved the food, and so it became a habit.
Our grocery list reads "Dog Food," but a bag of Beneful always is what comes home with us.
I suppose it goes beyond that single bag–the decision to save a few cents on the grocery tab.
We've brought it home, reading the label here and there as we try to animate ourselves with countless cups of coffee in the morning.
I am writing to tell you why we are loyal.
It took years for me to say that, but it's true. We are a Beneful-for-life home.
Last year, right before National Dog Week, we took in a stray dog.
It wasn't easy.
He was sly and fast.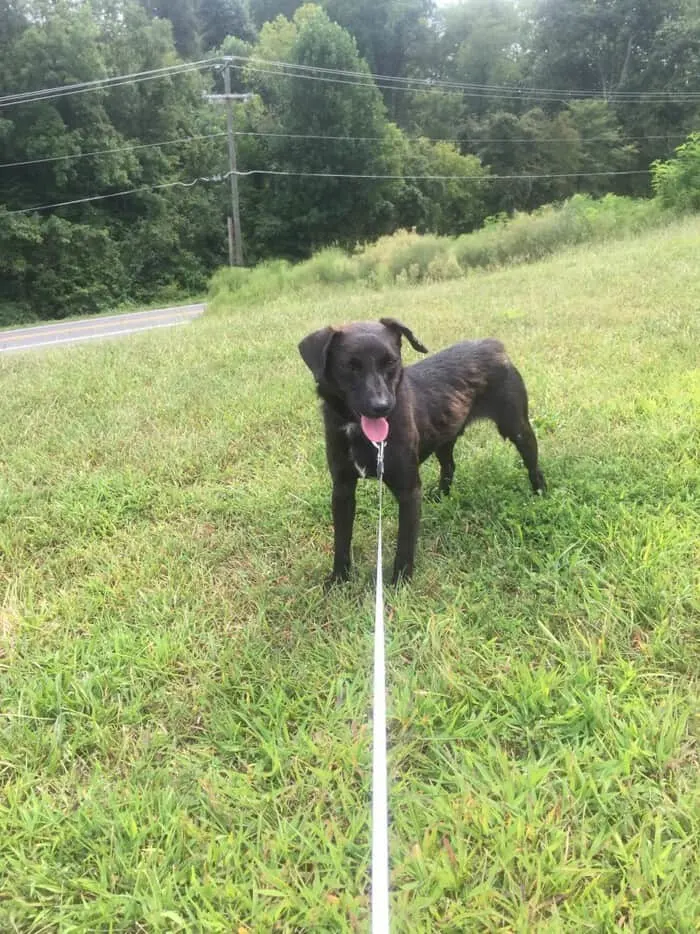 Three weeks to the day we caught him, he escaped.
We sent out a search party.
We had the entire neighborhood on alert.
We had no doubt he'd survive, but he was part of our family, and we needed him back.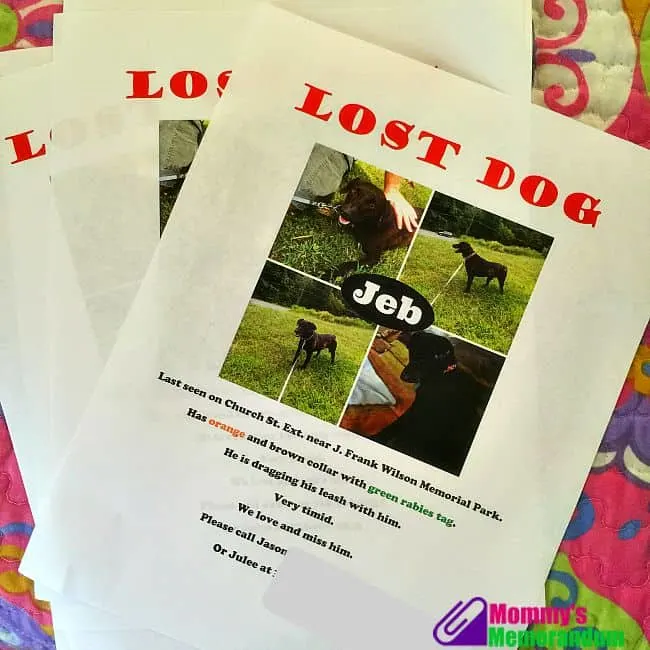 Night after night, we filled his dog bowl with Beneful; In hopes that he would know we had good intentions and that we had a place for him at our "dinner table."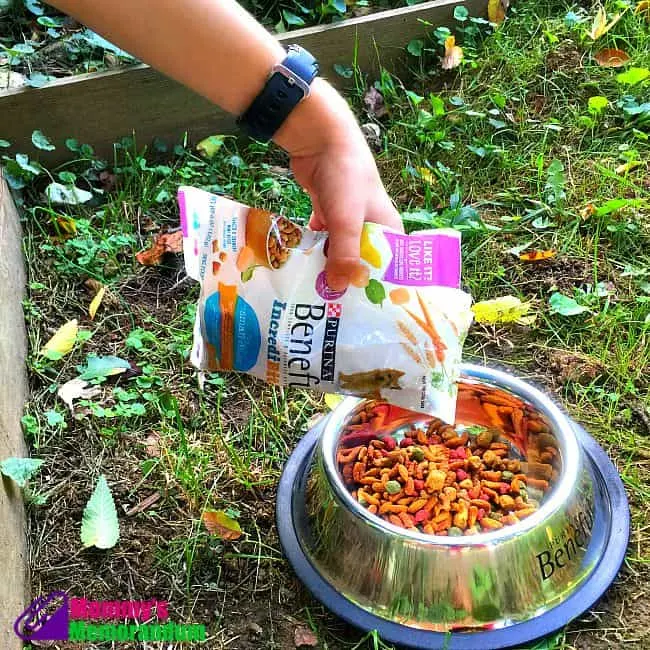 Since then, my rescue dog has taught me a lot about Freedom.
Before I continue, I want to show you what Jeb looks like 9-months after we took him in, recaptured him, and have fed him a Beneful diet.
This is Jeb today.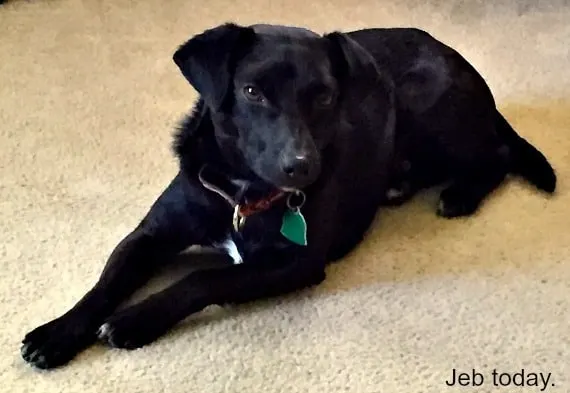 Beneful, that beautiful dark brown coat of fur is YOU!
It's all the love from each and every one of your employees who have had a hand in creating, making, and packaging Beneful.
Last week, as a brand ambassador, I had the privilege of touring Beneful in St. Louis with nine other bloggers.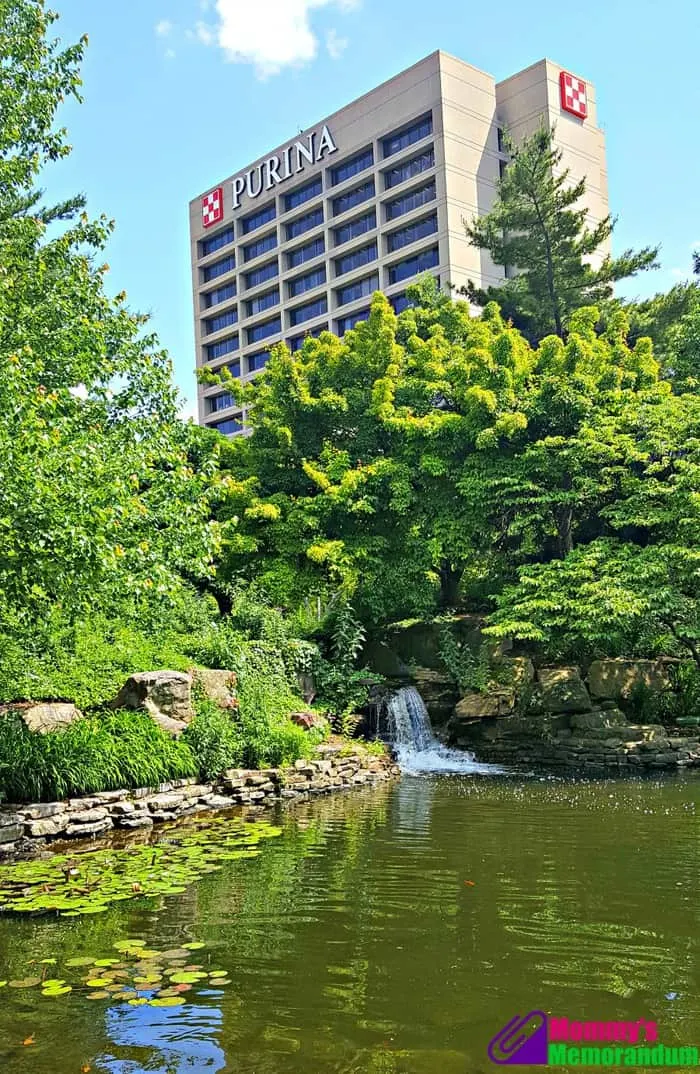 I had the honor of meeting the incredible human beings who make my pet their passion.
I want you to know that I felt at home from the moment I stood in front of the Purina Tower and met Lorie.
I tried to shrug it off as that Mid-West friendliness, but the more people I met, the more I realized you had chosen only the very best people.
It must be your standards.
I remember going back to the hotel after taking it all in.
I called my husband from the hotel room and what I'm telling you is what I said to him that night:
It's so easy just to pick a bag of dog food off the shelf. Today I realized that every time we choose a bag of Beneful, we are bringing home a bag filled with love, passion, and nutrition.
The people at Beneful LOVE our dogs.
I walked into a room where each blogger's pets were hand-drawn by a caricature artist. I sent this picture to my husband from that boardroom immediately after seeing it. "How incredible it is to be greeted at Beneful by Bailey Mae and Jeb like I am at home."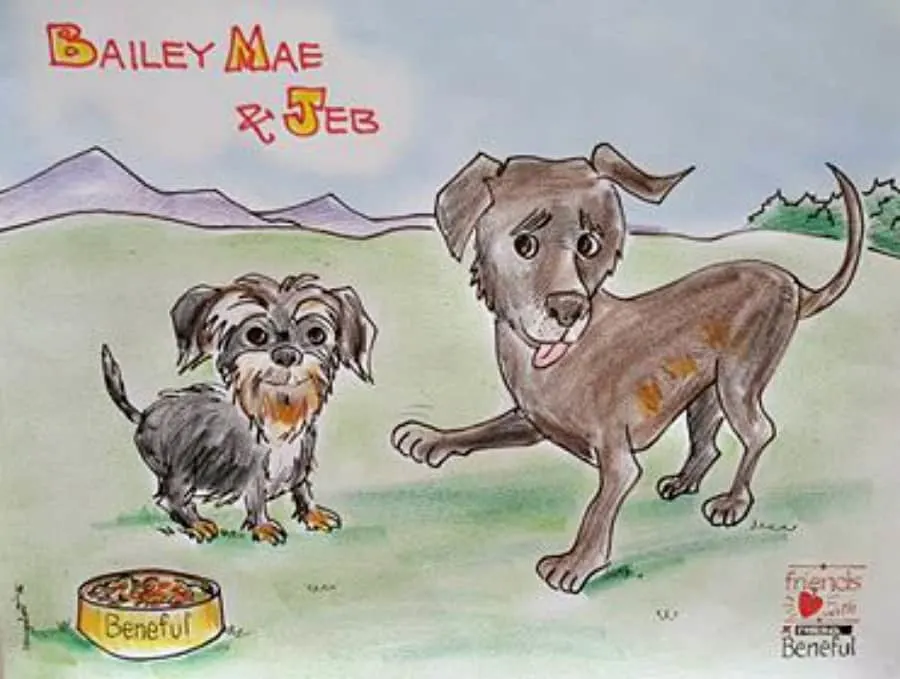 He wrote me back, "That's awesome!"
We've read the ingredients a thousand times.
It's all real food, and you list the number one ingredient as real meat.
I think you've sold yourself short, Beneful.
The first ingredient is your people.
Your passion.
Your priority for the health and wellness of my dogs.
I sat next to Dr. Zara Boland, Sr. Veterinary Communications Manager, and across from Dave Robbins, Senior Nutritionist.
Between them was Janet Jackson (no, we didn't call her "Miss Nasty"), Vice President and Director, PetCare Research.
They all feed their pets Beneful.
That says a lot to me when a Veterinarian and a Nutritionist, who, by the way, has studied and had a hand in creating food for all animals (except horses), feed their dogs Beneful!
During my time with Janet Jackson, she posed the question, "How can we help pets live longer, healthier lives?"
I look at everything that I encountered over my two days with you, and I realize that question is the core of who Beneful is…I ate food prepared by Chef Amanda, inspired by the ingredients on a bag of Beneful:
That dining experience made me think about "what my food would look and taste like if the dog food I feed my fur babies morphed onto my plate."
"When we open up a bag of pet food, we look at it, poke it, smell it. I want to make sure our pets are getting the full food experience that we humans get. My goal is to bridge the gap between human food and pet food." -Chef Amanda
My mom raised me with the idea that food is love. I cannot tell you how much it means to me that you feel the same way, even when your food goes to the dogs.
"Nutrition is an enormous part of what we do at Purina, and for good reason. But it's really about a love of food. This is a culture that truly appreciates the value food plays in the life of our pets." -Chef Amanda
Bailey Mae looks forward to eating Beneful, and she has for the past three years.
Since she was six weeks old, she's been a princess at our home–we call her the best $50 we've ever spent.
Because she has been pampered, we were naïve.
I apologize for that.
It wasn't until we watched the transformation in Jeb's fur that made us realized that good food matters.
It wasn't until I stood in the test kitchens, watching Chef Amanda and listening to her talk about food, its texture, its smell, its taste, that I realized you're cooking dinner for my dogs every night as I would.
It was like watching my dogs' food morph into a plate of gourmet goodness. You play up to human food standards and deliver a fresh experience, clutter-free from the chemicals and fillers that others may add.
It wasn't until I stood watching what goes into your quality checks that I realized you excel in compliance. You know the soil in the areas you produce food and hold a strict standard to the color, the texture, and the appearance–if those dog bones are perfectly shaped, you stop the shipment, you pull it off the shelf.
It wasn't until I walked through your facility, spoke to your people, learned about how committed you are to the integrity of the ingredients and the food that I realized you might be "Big," but you're committed to even the smallest dog.
It wasn't until I heard the changes you've made and how much you appreciate consumer questions or concerns about Beneful that I understood how committed you are to conducting business with pride and dignity, doing things right and showing character, and making these values your cornerstone.
It wasn't until I realized you donate more than $8 million annually to pet-related charities, including 6-million pounds of food, treats, and litter to animal welfare organizations and organize Dream Dog Parks, like the one in Frenchtown I participated in, that I realized you're an advocate for animals and their welfare.
What matters is you're committed to MY dogs. And for that, I am loyal.
Thank you, Beneful!
Disclosure: I am a Beneful Ambassador, but my choice to feed my Bailey Mae and Jeb Beneful is all my own, as are the opinions in this post.