Well, Hello Nutrisystem….it's been awhile.


Life showed its ugly and it was ugly I wasn't prepared to see. Death, caring for grandma after surgery, more death, moving, battling a cold that continues to mutate and more ugly we'll let just lie in its grave. For three weeks I abandoned Nutrisystem and had a pity party that involved shoving anything and everything in my mouth. The result…Friday I had gained 12 pounds.


It was then and there I decided to kick ugly to the curb and make life about ME!


I'm sorry, Nutrisystem. It's been two days with you and I have to say, I've forgotten how your


Ooey, Gooey Cinnamon Buns warmed in the microwave make my day start with a smile. The decadence without the sugar crash…it's beautiful!


You love me completely with your Steak and Cheese Melt that has Philly Cheese Steaks everywhere envious of how you pack the flavor without the guilt…
You know me so well and serve up hardy helpings of lasagna with meat sauce. It's worthy of having the Godfather over for dinner…but then I'd have to share.
Then, when I've been triumphant and stuck by your side, you indulge me with desserts of Peppermint Cookie Patty and ice cream, but perfectly portioned to satisfy without just desserts.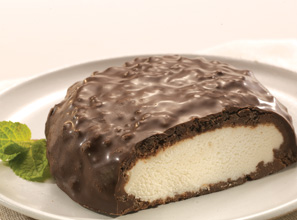 Let's never break up again, Nutrisystem. I know it's only been a couple of days, and I don't want to rush it, but I think I love you!


Friday's Weigh In: 206