I've shared my love for the handwritten letter and now I've partnered with CROSS Pens to share with you, their NEW Marvel collection!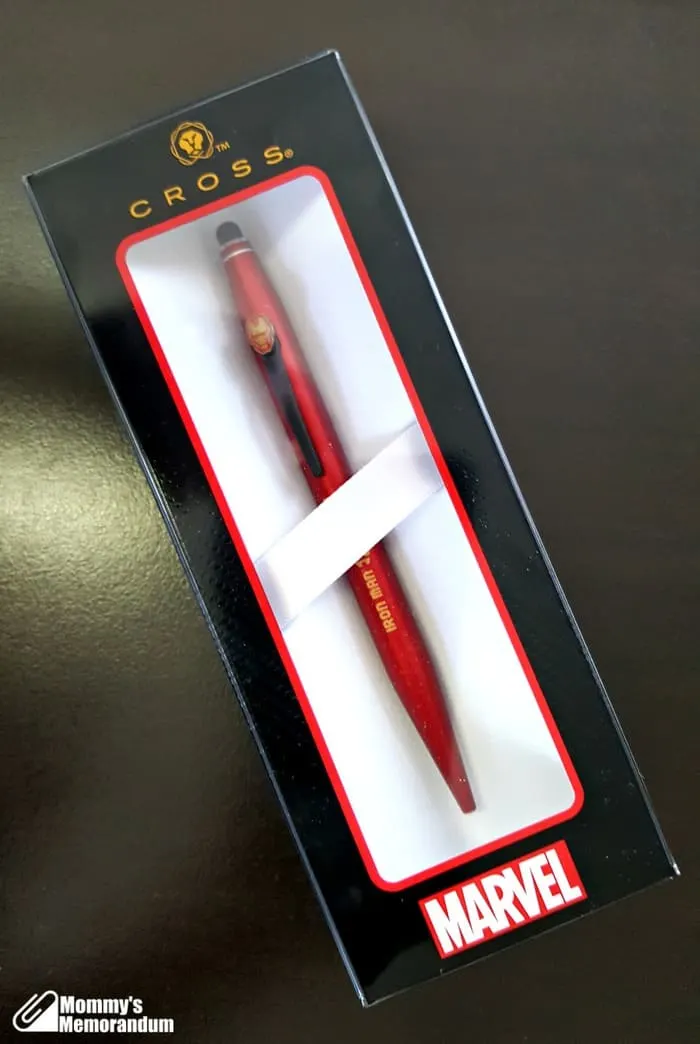 I'm still upset that cursive writing has been removed from the school curriculums.
I love the flow of a beautiful cursive.
It's true that most of the time I print, but I love doodling in cursive and the flow of not lifting the pen or pencil as the loops form and create words on paper.
I've been around long enough to know that ballpoint pens all write.
That's the end result. Some pens you can buy in bulk and other ballpoint pens, like Cross, will last a lifetime and work flawlessly.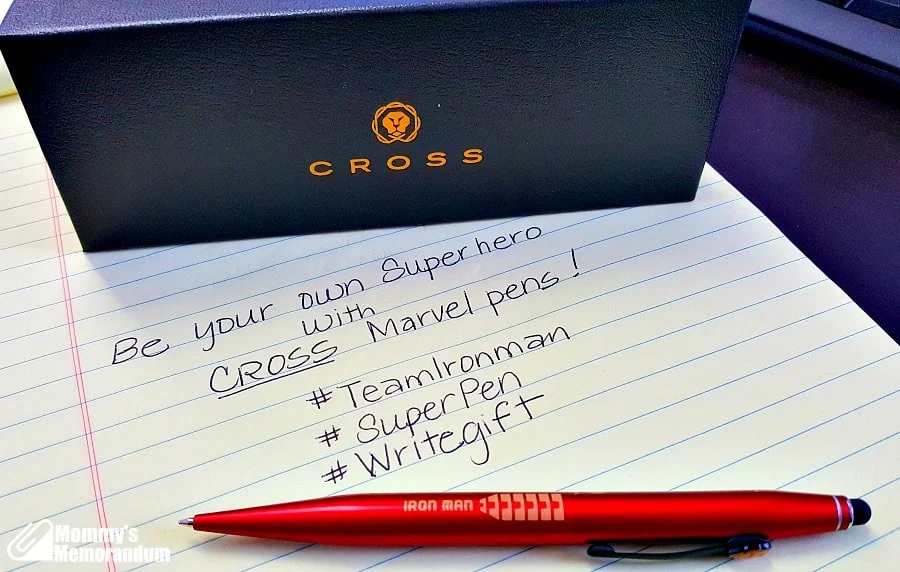 I'm picky about my writing utensils.
I know how to break in a pen.
I do it so well, I have to watch my pen at work because the guys I work with, once writing with it, will pocket it.
When I call them on taking it, they will say, "that pen writes so good."
CROSS pens are one of my favorite writing utensils.
I've used the brand since high school when I wrote a lot of poetry, short stories and did AP homework.
For me, a Cross pen offers the right weight, balance, feel, and writing point.
Just in time for the new Marvel movie, Captain America: Civil War, CROSS has launched a new series of fine writing instruments featuring Captain America, Iron Man, and Spider-Man.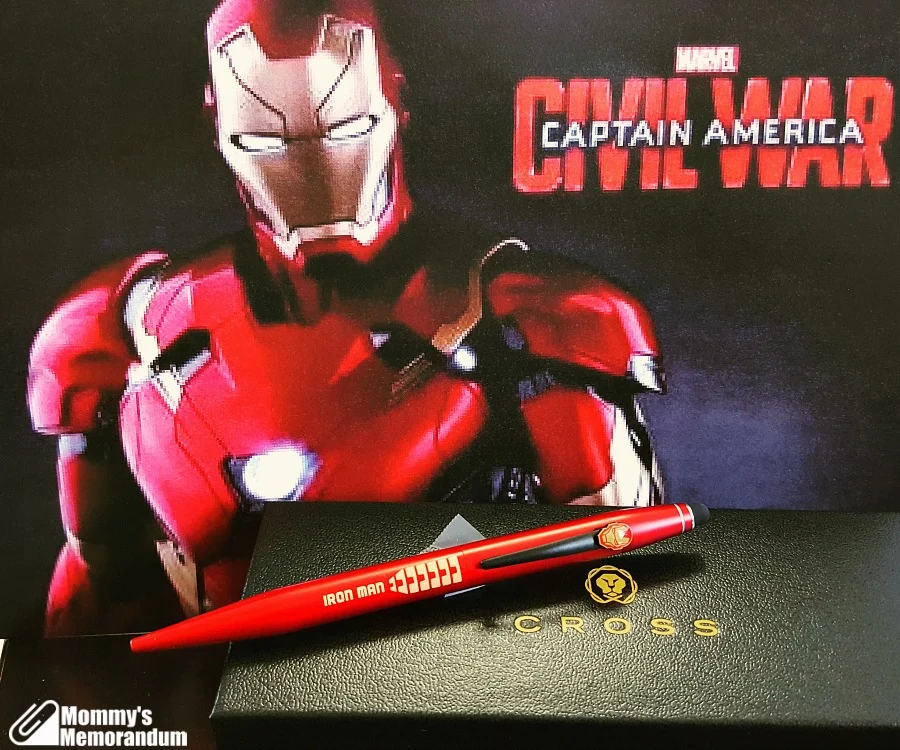 I am #TeamIronMan and CROSS does not disappoint with their IronMan pen.
This pen is vibrant metallic lacquer, much like Tony Stark's suit!
The color is solid and, even after dropping this pen a couple of times, the color has not chipped or flaked.
Add to it 23K gold-plated accents and I'm feeling like the Billionaire Stark!
I absolutely am enamored by how the pen catches and reflects the light.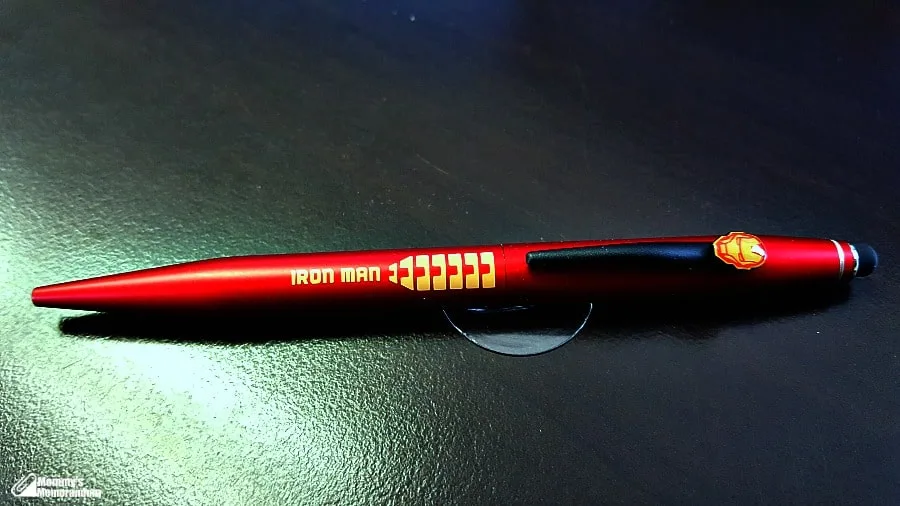 The pen is like Iron Man's torso with armor elements repeated along the pen body.
There is an Iron Man helmet on the clip and a small "Iron Man" logo on the other side.
The opposite end of the pen, features a .6mm precision stylus, making it an all-in-one pen.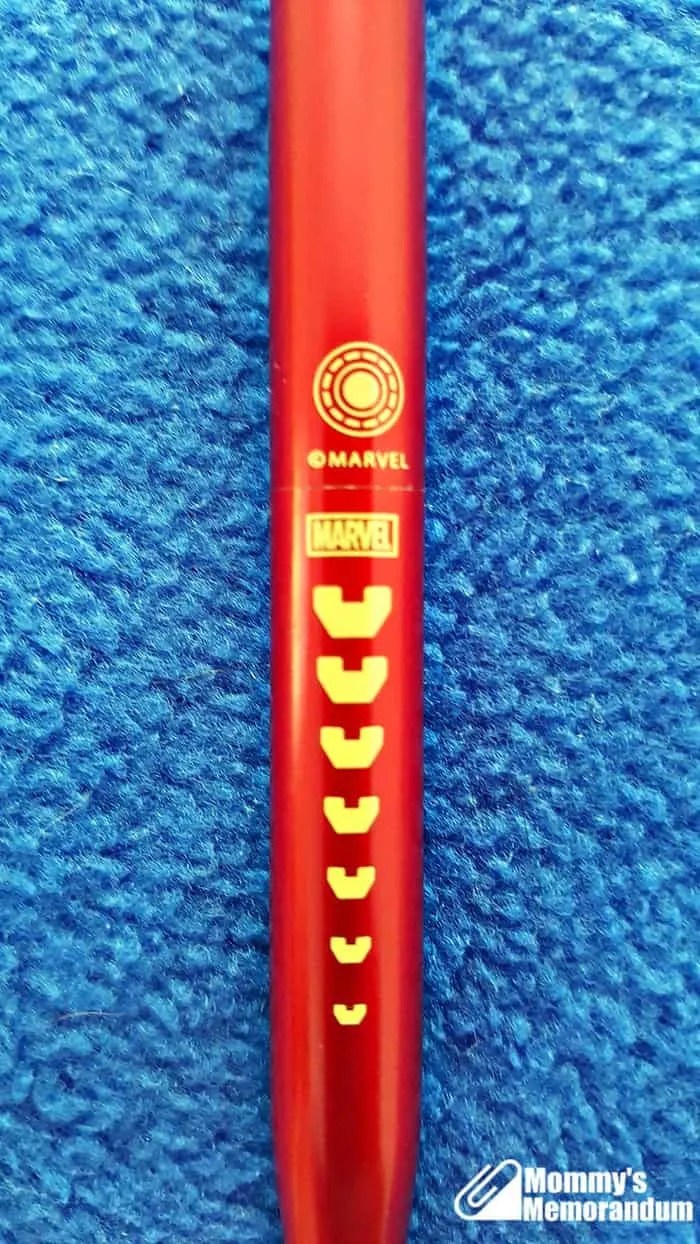 It's all so subtle, yet makes a big statement.
Sort of like a superhero.
While the pen looks incredible, click it and put the rollerball to paper and the ink flows smoothly.
If you press gently and remain in the same spot, it will leave a raised dot of ink.
Classic, Cross. Well-played. It reminds me of my childhood playing with a fountain pen my grandmother had.
Since Father's Day is approaching, there is no better time than to honor the dads in the family, the real-life Superheros.
Cross Tech2 Marvel Collection features IronMan, Captain America, and everyone's favorite neighborhood superhero, Spiderman.
Celebrate the superhero in your life with a #SuperPen.
Cross makes it easy to give the #WriteGift.