In the aftermath of a flood, numerous individuals find themselves wondering, "My house flooded—what steps should I take?" This article aims to equip you with essential knowledge to ensure you remain composed and well-prepared.
Were you aware that a staggering 90% of natural disasters in the United States are water-related, as highlighted by UN Water? Over the period from 1995 to 2015, floods constituted 43% of all reported natural disasters in the country.
Between 2017 and 2019, the economic toll of floods, storms, and cyclones amounted to a substantial $456.7 billion, according to Climate experts. The specific case of the March 2019 Missouri River and North Central Flooding alone resulted in losses totaling $10.8 billion.
These statistics underscore the pervasive impact of flooding, affecting not only those in high-risk areas but also individuals residing in low to moderate-risk flood zones, as noted by Weather.
Given this reality, it's crucial to be well-informed about what to do when faced with the distressing declaration, "My house has flooded!" This proactive approach enables you to mitigate damage and safeguard yourself against the potential dangers posed by floods.
Are you prepared to discover the necessary steps to take during a flood, ensuring you can minimize its impact on both your home and well-being? Let's delve into it without delay!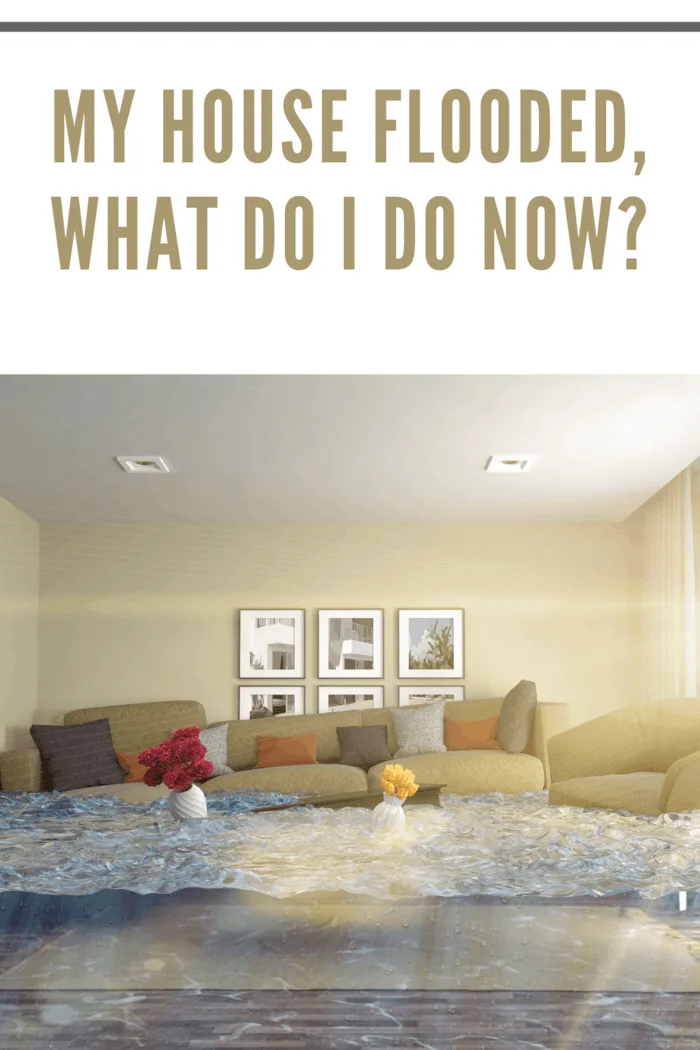 My House Flooded, What Do I Do Now?
Determine and Stop the Source of Flood
Aside from natural events, faulty plumbing can also lead to a house flood.
Burst plumbing pipes or leaky toilets, for instance, can quickly fill your home with water.
In this case, you should shut off your home's main water valve.
Do this only if you can reach the valve without having to wade in the water.
Otherwise, contact an emergency plumbing service right away.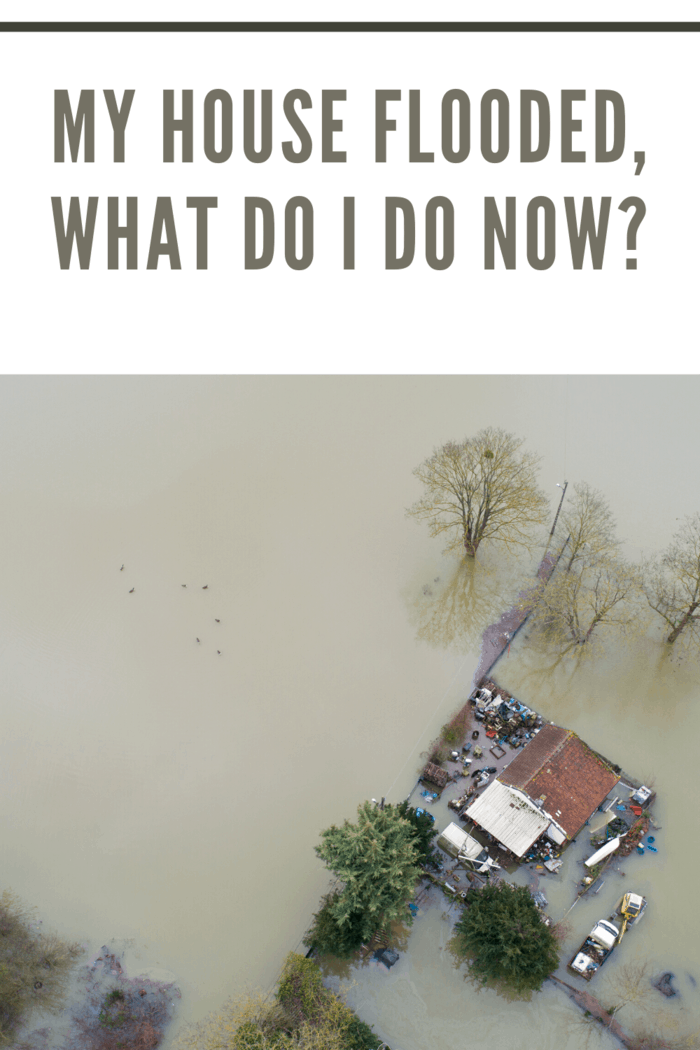 Shut Down Your Home's Main Electricity Supply
As with turning off the water valve, you should only do this if you don't have a walk-through water.
Live outlets and plugged appliances can transfer electricity to water, causing shock injuries.
Keep in mind that every year, around 30,000 non-fatal shock incidents (NCBI) occur in the US.
Around 20% of these affect children.
Move All Members of Your Family to Higher Ground
If rising floodwaters prevent you from leaving your home, move to the second floor if your home has one.
Ensure you account for every family member, including your pets.
Carry babies, toddlers, and smaller four-legged family members to safety.
Bring water-proof clothes, flashlights, extra batteries, and a portable radio if you can.
Take a few bottled water and small, sealed food with you, if possible.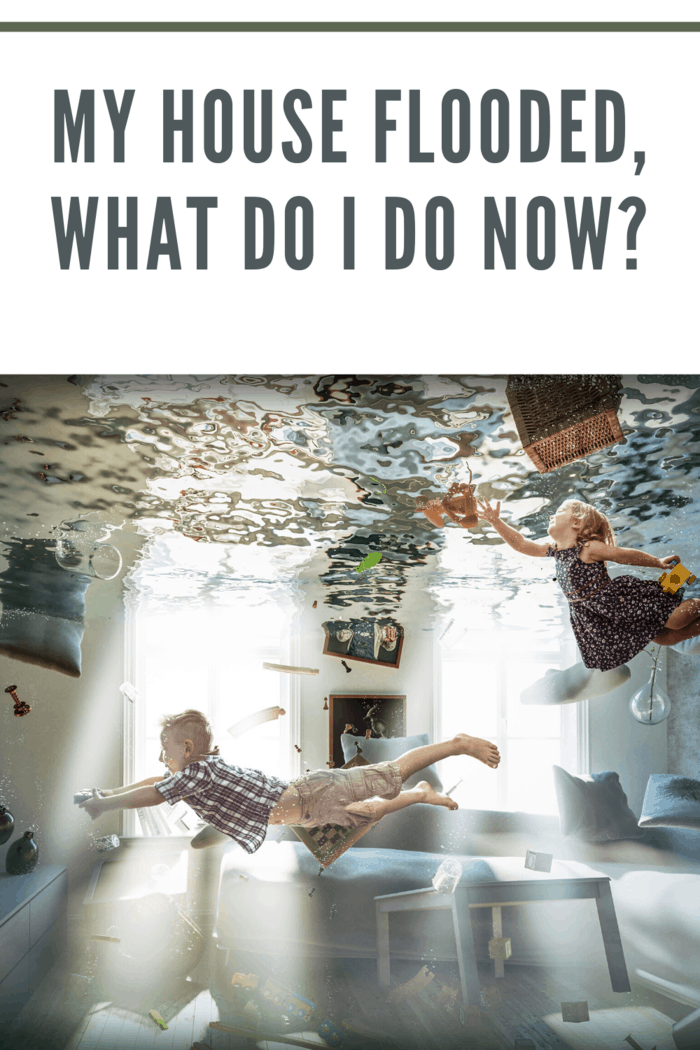 Evacuate Your Home
In case you can still leave your home and your neighbor's house is on higher ground, ask them for help.
They may be able to house you until the flood subsides.
If not, check if there are temporary shelters near your home.
If the nearest place requires you to drive, it's best to stay home.
According to Weather, six inches of rushing water is all it takes to knock you over.
Two feet of quick-moving water can already carry away large vehicles, including SUVs.
Call 911 If Anyone Needs Emergency Medical Assistance
If any family member needs medical attention, dial 911 immediately.
If not, keep everyone huddled together, and if you have some, under warm blankets.
Close all blinds and curtains and use rolled-up towels to seal cracks under the doors.
All this will help keep you guys warm as you wait for the storm to pass and the flood to subside.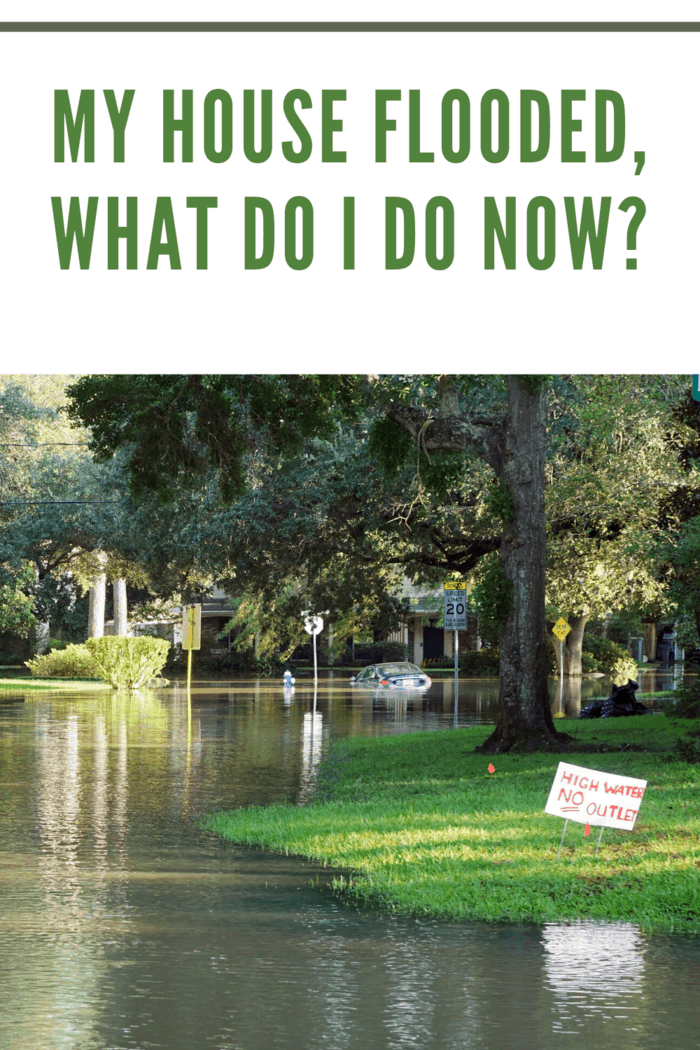 Contact Your Insurer
If you can get through, call your homeowners' insurance provider.
In case you need to conserve your phone's battery, you can do this after the flood.
What's important is to let your insurer know as soon as possible that your home has flooded.
If this is your first time filing a flood insurance claim, you may also have to find a public adjuster.
It's also a good idea to hire an adjuster if you think your insurer offered an insufficient claim amount.
Your adjuster will not only help you file the claim but also negotiate the settlement amount.
Safe Steps to Take After the Flood
Once the flood subsides, document your home's losses and damages.
Take as many photos and videos of the flood-affected areas of your home.
Be sure to wear personal protective gear, such as waterproof boots.
Once you've documented the flood damage, ring your homeowners' insurance provider again.
You may have to follow a protocol, such as waiting for their adjuster, before you can clean up your home.
You can still hire your own adjuster even if this is the case.
If your insurer gives you the green light, you can begin removing the remaining water in your home.
Depending on the extent of the flooding, it may be best to leave this task to flood removal experts.
These professionals also have powerful drying and disinfecting equipment.
If there's an absolute need to access any flooded area, don proper safety clothing.
This helps to prevent exposure to flood and wastewater pathogens, such as E. coli (STEC).
Note that there are about 265,000 STEC infections (CNN) in the US each year, a third of which are due to E. coli.
Safety gear can also protect you from chemicals that may have mixed with the floodwater.
It can also prevent injuries, like cuts, that debris in the floodwater can cause.
Follow This Guide as Soon as You Find Yourself Yelling, "My House Has Flooded!"
There you have it, the key steps to take if you find yourself exclaiming, "My house has flooded!"
The most important thing is to get all the members of your household away from the floodwater.
As soon as you've accounted for everyone (and their safety), all you can do is wait for the flood to subside.
As a final tip, consider getting extra flood insurance for your home.
This way, you can better protect your home (and its contents) against flood damage.
Ready for more essential guides like this to keep your loved ones and your home safe?
Bookmark this site then, so you can keep checking back for more health and home how-tos and what-to-dos!