When it comes to blanket fabric, muslin is one of the most preferred. A lot of good things have been said about muslin blankets. This article will discuss why muslin blankets are trending, especially among new mothers.
What are Muslin Blankets?
Muslin blankets are blankets made out of muslin fabric.
Known to be smooth for its loosely woven cotton, Muslin is produced via the plain weave technique, i.e., one weft thread alternatives over and under another warp thread.
Muslin is also used for fashion clothes to check the patterns before cut-stitching the final output.
Although muslin fabrics are made out of cotton, other Muslin forms incorporate viscose and silk.
The muslin material has different weights and forms.
High-quality ones are smooth, and soft, and are weaved out of evenly-spun yarns.
Meanwhile, coarser ones are woven with uneven yarns.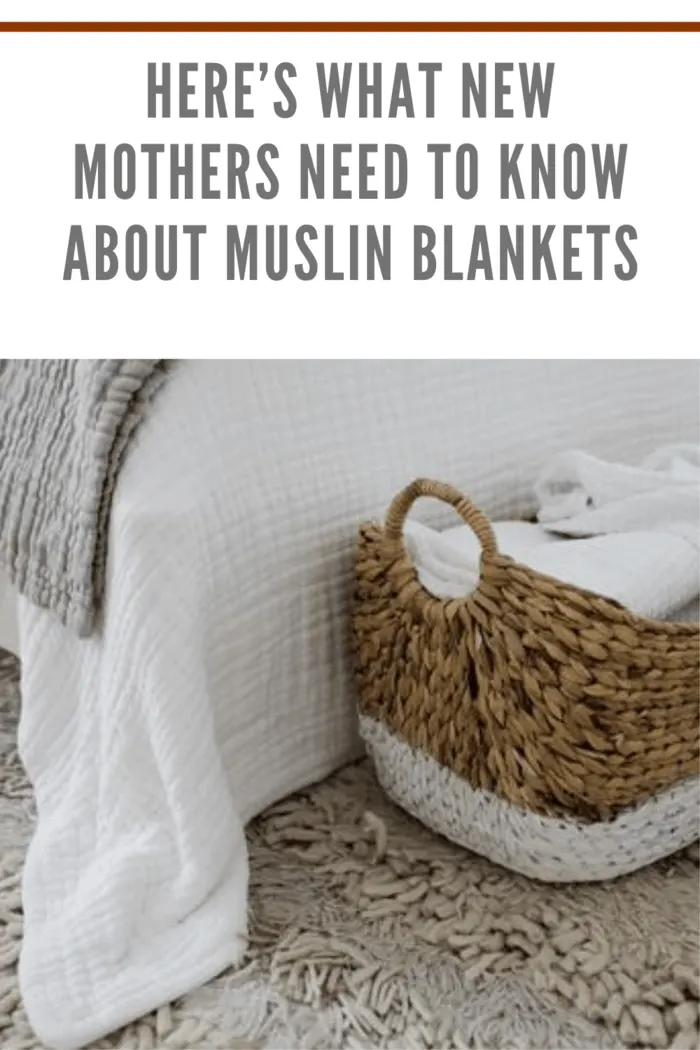 Specifically, these are the four primary muslin grades:
Swiss Muslin
A lightweight and sheer type of muslin with raised dots or patterns is often used for hot-weather garments.
Mull
Still a lightweight but plain type of muslin that is usually made out of silk and cotton.
Mull is frequently used for dress underlining to enhance its structure and weight.
Gauze
A sheer but more lightweight form of muslin than Swiss.
Gauze is used for clothes and often when dressing wounds and filtering kitchen sink.
Sheeting
The coarsest and thickest muslin form and is often used in homewares and clothing.
Muslin Blankets for New Mothers
For new mothers, saddling is not a strange term.
It is a technique where babies are wrapped in soft blankets to keep them rested, calm, and comfortable. (NY Times)
The security and comfort it makes babies feel, they say, is universal as it mimics the cozy, secure feeling inside the womb.
Swaddling done the right way and using the right blanket has been scientifically proven soothing and beneficial, especially in enhancing the baby's quality and longevity of sleep.
Muslin blankets, on that note, have created a buzz among mothers for how they give babies that "natural snug".
Besides swaddling, muslin blankets are also often used as:
Burp Cloth –
Muslin blanket is sized just enough to serve as a burp cloth that offers the broadest coverage.
Its fabric is breathable and soft – ideal for keeping babies comfortable until they produce that elusive burp.
The fabric is not a skin irritant; hence wiping up spit-ups and spills does not pose a threat.
Nursing Cover –
Muslin blankets are breathable.
So, when babies are wrapped in it, no overheating takes place, and they remain snuggled in comfort, thanks to muslin's open weave.
Tummy Time Blanket –
Since a muslin blanket is quite huge, it is also ideal as a tummy time blanket where babies can be placed to try out exploratory rolls without their delicate skin hurting or getting red.
Changing Nappy Table Cover –
Muslin is one of those few durable fabric types, and yet they get even softer when washed.
Like wines, muslin blankets improve as they age, making them ideal as a surface cover when mothers change nappies.
Stroller Cover –
Even though Muslin blankets are soft and smooth, they still do great at blocking sun rays during slumber hours.
Their open weave facilitates airflow, thus keeping the baby comfortable.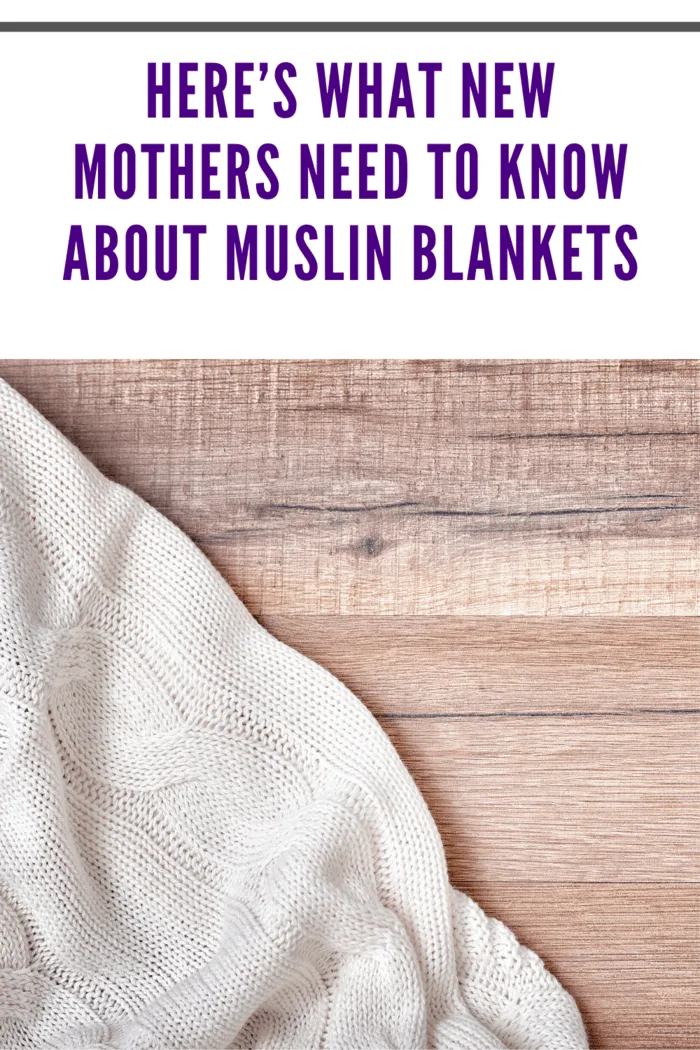 Muslin Blankets from Muslin Comfort
One of today's promising and trending muslin blanket providers is Muslin Comfort.
Mothers can be noticed raving about their blankets on Youtube, Facebook, and other social media platforms.
Curious, I did a little research about Muslin Comfort's blankets and here are what I have found out:
Trivia #1:
They are hypoallergenic, i.e., free from dust mites, allergens, and bacteria; thus, harmless and smooth on the skin without causing any itchiness or irritation.
Trivia #2:
They are delicate, incredibly smooth, and soft enough to protect the baby's sensitive skin and make them feel at ease.
Trivia #3:
They are lightweight and breathable because they are thermal-regulating.
In other words, Muslin blankets can move away the heat, keeping the baby dry and clean amidst a longer period of swaddling.
The muslin's fabric lessens moisture naturally and allows easy air to circulate to eradicate overheating and discomfort.
This also prevents eczema or other heat rashes in babies.
Trivia #4:
They are anti-microbial, thus staying cleaner and odor-free.
Muslin blankets are made of bamboo fabrics with a unique agent called "bamboo Kun".
This agent enables its natural anti-microbial property, thereby reducing microscopic pests and bacteria on the beddings or clothing that can cause bad odor to thrive.
This helps ensure a healthier and safer environment for the little ones.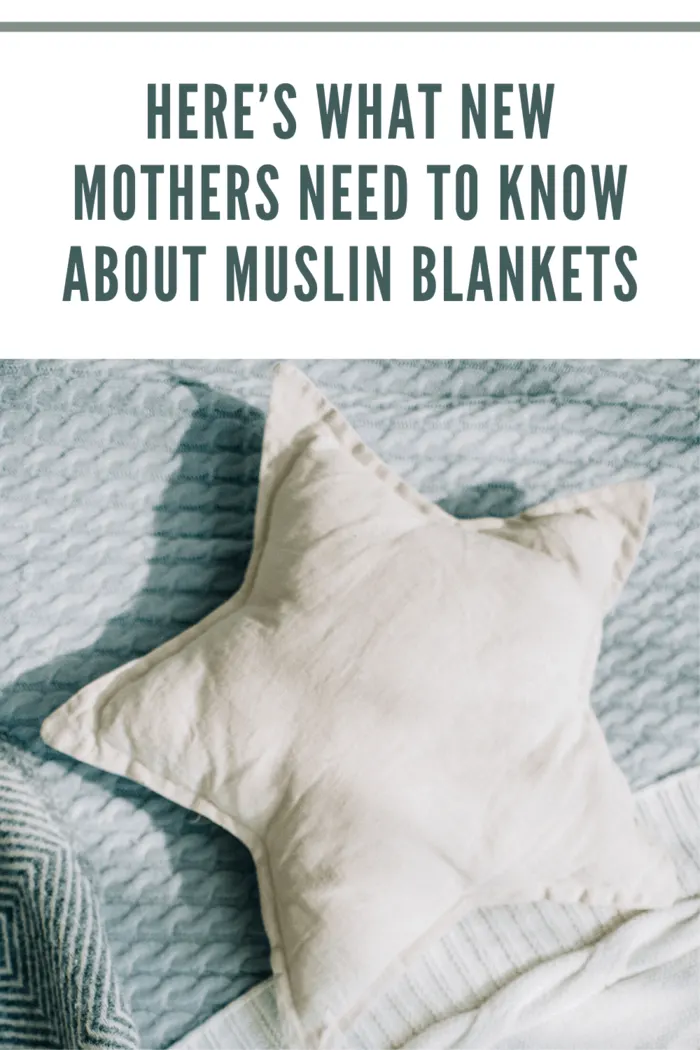 Muslin Blanket Care 101
Muslins, like other kinds of cotton fabric, has to be washed gently. Proper washing entails:
Handwashing or machine washing using cold water and good laundry detergent;
Hanging or laying them flat to dry or tumbling them dry on low; and,
Hanging them off before they are completely dried up.
Other Uses of Muslin Fabric
When it comes to versatility, Muslin tops the list as it is also ideal for other uses.
Here are other uses Muslin fabric can ace:
Muslin can hold dyes well and can do great as a theater scrims backdrop. Since the fabric is light, it also works great as a portable seamless for photographers.
Muslin-made bags are used by home cheesemakers when pouring curdled milk. The fabric works well in filtering the cheese curd and separating the liquid whey.
Muslin cloths rock as cleaning rags for kitchen countertops. Its fabric can be washed easily, and its quality gets even better after multiple washes.
Quite a lot of designers prefer using muslin in pattern-making and sewing for testing.
Home Décor. Surprisingly, Muslin can also be used to enhance home decor. Some make the most out of them as curtains to create an airy space. Others, meanwhile, use them as towels or bedsheets.
Quilting
Muslin gauzes are frequently used by doctors while treating aneurysms as they can help prevent rupture and strengthen the artery.