Expecting a child is a beautiful and thrilling time in any woman's life. Just think of the fun the mommy-to-be has– the pregnancy glow, funny craving, attention, and admiration. Oh yes, and don't forget about a little thing called the baby shower.
A friend of yours is having one soon? Then it's your obligation as a friend to make this party as heartwarming and memorable as possible. And what better way to do that than with a baby shower slideshow?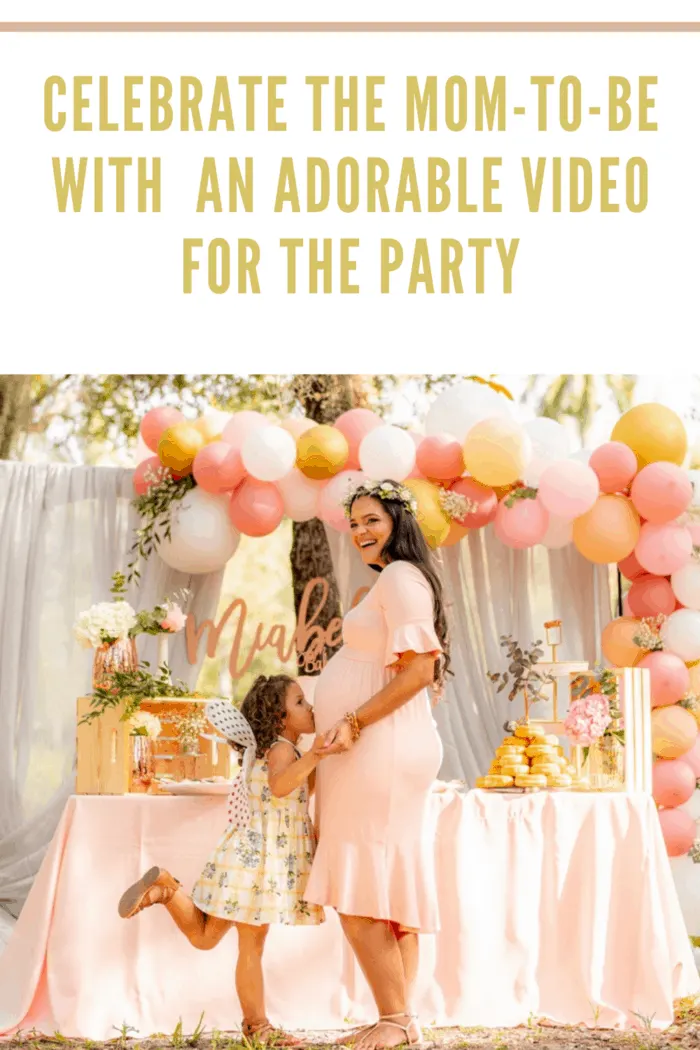 Baby Shower Slideshows Are a Unique Gift
Just imagine the look on your pregnant friend's face when you surprise her with a touching video dedicated to her pregnancy. This is a wonderful way to celebrate this magical moment of her life and show how much you care about her. What's more, this slideshow will be a wonderful keepsake for her to remember this fantastic time.
It All Starts with the Visuals and Music
So what are the secrets of a fabulous baby shower slideshow? Well, first of all, let's tackle the artistic part. Start with culling your friend's pictures. Use pictures from her pregnancy photoshoot or gender reveal party. You can even take photos of her yourself (with her consent, of course) – although it might be hard to keep your intentions secret. You can even ask your friend's baby daddy for some sonogram pictures!
Then, you have to decide on the tune. Since a baby shower slideshow is tender and serene, go with slow-paced and mellow tunes. Know what song the mommy-to-be loves? Make sure to use that to make her swoon!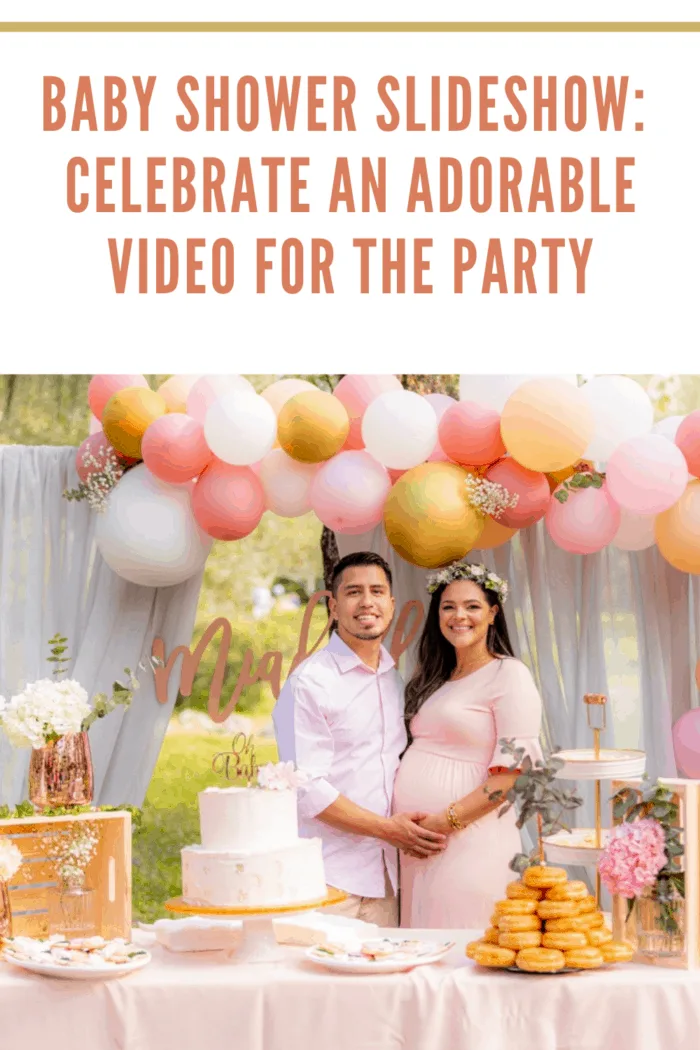 Great Idea Can Elevate Your Slideshow
Next, decide on a concept of the video. Since theme parties are insanely popular now, why not go with a uniting theme for the party and the slideshow. Pick an aesthetic, a color palette, and a general vibe of the baby shower to throw a party for ages. But be careful when picking the theme. Since pregnant women are known to be somewhat sensitive, it's better to steer clear from controversial – albeit trendy – ideas and stick to what your friend loves.
Here are some party ideas you might find helpful:
•Tropical paradise party
•Greek goddesses party
•Harry Potter-themed party
•Disney Princesses party
•Star Wars-themed party
•English tea party
•Wild Wild West party
•Space-theme party
•Rock star-style party
•Morning in Paris party
Time and Timing Are Crucial
Now, it's time to think about the technical side of your baby shower slideshow. First of all, decide on the running time. Don't be tempted to cram all the photos of the beautiful mommy-to-be into one slideshow – you'll only make it drawn out and boring. On the other hand, please do not make your photo movie too short because it will be simply underwhelming. There is no perfect running time for a baby shower slideshow, but we'd advise you to make it at least three minutes long.
Think about the moment you want to show your creation to the guests and the hostess. Avoid showing it at the beginning of the party – the guests will be too agitated, and some of them might even be missing. The perfect time to demonstrate your slideshow is right after the gifts have been opened. At this time, everyone (including the mother-to-be) will be relaxed and content – and this is the most appreciating audience.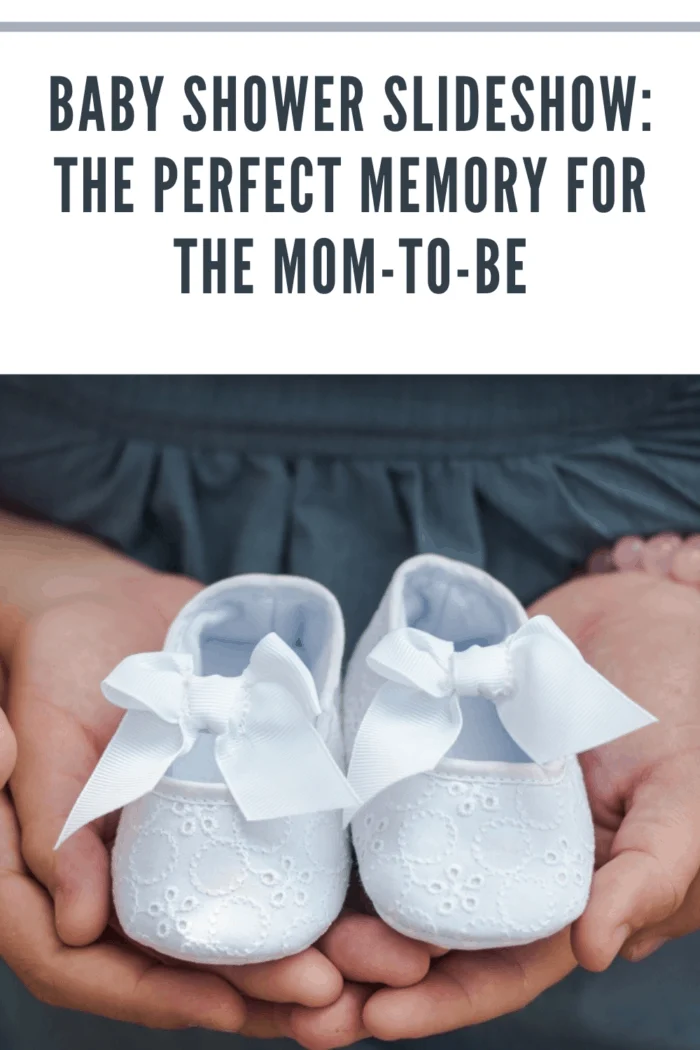 Abundance of Effects Is Unnecessary
Another secret ingredient to a visually-pleasing slideshow is a restraint for decorations. Sure, it's hard to resist using eye-catching effects, animations, and transitions, but the rule "less is more" applies here perfectly. Your baby shower slideshow should only draw everyone's attention to the happy face of your expecting friend and not to your visual escapades.
Right Software Is an Absolute Must
And speaking of effects and animations – to create a baby shower slideshow, you'll need convenient and powerful slideshow-making software. The program of your choice should be both easy-to-use (not to gobble up all your time preparing the slideshow), and at the same time, it should be versatile enough to help you make your video visually stunning. We suggest using SmartSHOW 3D, a powerful and intuitive slideshow maker with tons of lovely baby templates. Want to give it a go? Then learn how to make a baby shower slideshow with SmartSHOW 3D here: https://smartshow-software.com/baby-shower-slideshow.php.
So order a cake, buy colorful streamers, and create a baby shower slideshow to make your expecting friend even happier!