I am a Mean Green Ambassador, and this post is part of my compensated partnership with the brand. All opinions and my love of a clean home are my own.
We are in the process of moving. We had to clean the place first, and it was disgusting. There was nicotine film on the windows (which means it was on the walls). The bathtub was eww.
We opened up the windows, aired things out, and tackled the cleaning with the cleaner I trust to clean and sanitize my home, tackle the grease and film, and leave it all sparkling; Mean Green has the perfect product for any cleaning job.
Moving has to be the worse job, and I certainly don't want to spend the day using more elbow grease than necessary to clean.
This is why I reach for Mean Green.
The product line is full of cleaning solutions that don't require pre-cleaning.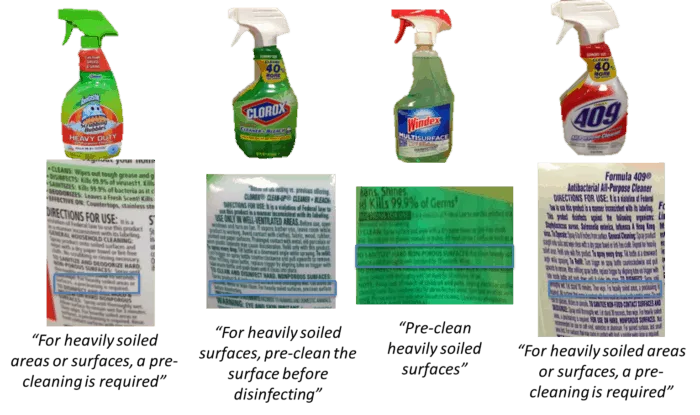 Mean Green Super Strength Cleaner & Degreaser is the strongest all-purpose cleaner available.
It is my go-to cleaner. It cleans everything! I even use it as a laundry stain remover.
Mean Green Super Strength, Launched in 1990 in Spartanburg, South Carolina, is made with a unique blend of detergents and solvents that make one of the most powerful, heavy-duty cleaners and degreasers on the market. Lab tests prove it outperforms nearly every other cleaner on almost any stain. That's some serious clean.
You'd think something so powerful would be caustic, but Mean Green Super Strength is also non-toxic, biodegradable, and contains no acid, bleach, or ammonia. That's a great feeling of clean knowing it's really clean and safe to use, inside and out.
My house loves Mean Green Orange Champ! It's a multi-purpose, multi-surface cleaner and degreaser boosted by orange power! It cuts through tough grease and grime and leaves a fresh citrus smell–and at my house, citrus scent is associated with clean. It had no problem removing the nicotine film the first swipe!
I use Mean Green Orange Champ to clean the greasy stove and hood, sinks, floors, and garbage cans, to name a few. We also love it to spot clean pet "accidents." It's a serious cleaning machine!
Mean Green Mildew Destroyer tackles mildew. Mildew is common on anything left outside overnight here in the South! It even takes on the mildew that builds up on the grout between tiles in the bathtub and more.
I also have mad love for Mean Green Auto and Garage. It's perfect for cleaning and degreasing vehicle wheels and engine parts.
Mean Green Auto and Garage also does magic cleaning the outdoor grill.
My husband buys Mean Green Auto and Garage by the Gallon because it works excellent and tackles the dirt and grime without effort.
As a Mean Green Brand Ambassador, I will be using Mean Green products around my house and sharing how they work. I love the bright bottles, and the logo is fantastic!
Whether you are moving, beginning your Spring Cleaning ritual, or looking for everyday cleaning hacks, give Mean Green a try. It's powerful, biodegradable, and gets the job done efficiently.