Our home is a snacking haven. Finding the perfect snacks can be challenging–something that appeals to everyone here. Mamma Geraldine's Cheese Straws and Cookies end the quest.
While these are excellent for snacking.
Skip the croutons and add Mama Geraldine's baked cheese straw instead. They also pair nicely with wine or make an excellent addition to charcuterie trays.
Plus! Mama Geraldine offers variety!
Enjoy Mama Geraldine's Cheese Straws and Gourmet Cookies this summer, and enjoy Southern Snacking as it was meant to be.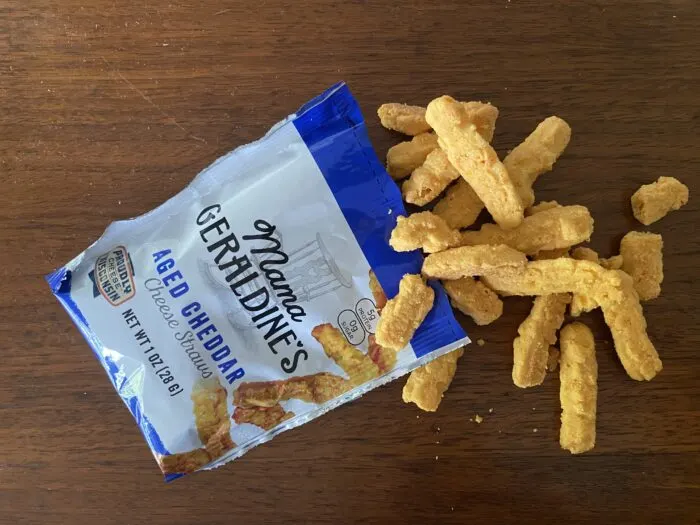 Mama Geraldine's Cheese Straws Review:
Aged Cheddar and Gluten-Free Aged Cheddar
Think of cheddar cheese from Wisconsin, artisan-crafted and aged for 12 months. Think of that cheese as a crunchy snack that's savory and captures the taste buds. That's exactly what Mama Geraldine's Savory Aged Cheddar Cheese Straws are like!
They're also available as Gluten-Free.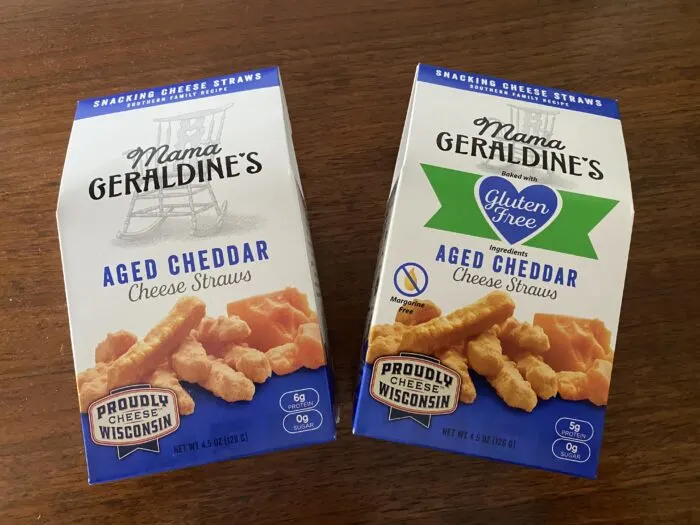 Parmesan Herb and Gluten-Free Parmesan-Herb
Mama Geraldine's Parmesan-Herb Cheese Straws are for those who love the flavor of Parmesan cheese! Crisp, light crackers with the savory taste of Tuscany.
They're also available as Gluten-Free.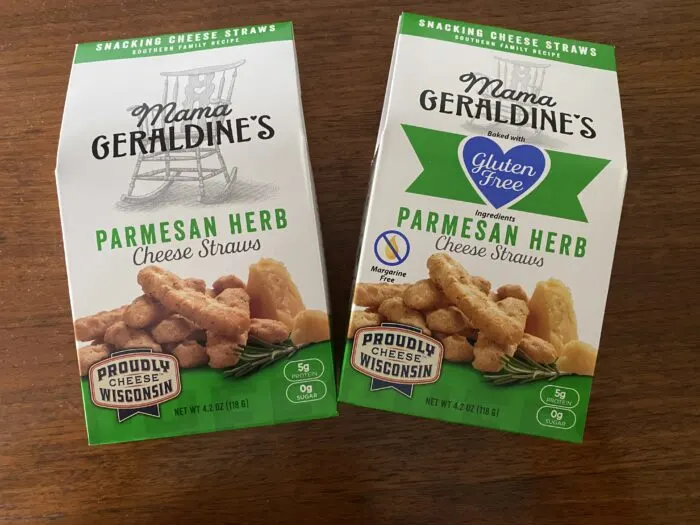 Chipotle Cheddar
Mama Geraldine's Chipotle Cheddar Cheese Straws are their delicious aged cheddar cheese straws with everything we love about chipotle–that earthy, spicy punch of heat!
Pimento Cheese
Mama Geraldine's Pimento Cheese Cheese Straws–I mean you aren't in the South unless there's Pimento Cheese! Flavors of smoke paprika and subtle olive make us beg for more Pimento Cheese straws.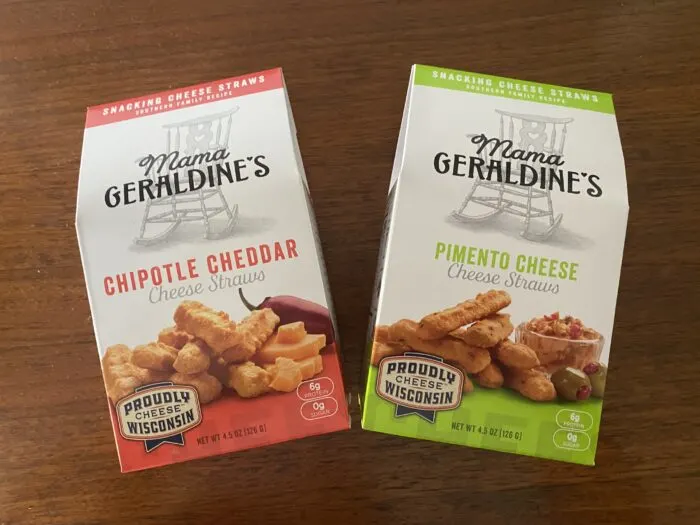 Mama Geraldine's Cookies
I can pass on crackers (cheese straws). Savory isn't what I crave.
But sweets?
Oh, I am all in when it comes to cookies!
Whether you are in the mood for the tangy tropical flavor of key lime, seeking something with a little spice, or want to step back into your childhood, Mama Geraldine's Gourmet Cookies satisfy every craving.
These petite treats come in three flavors and will delight your taste buds.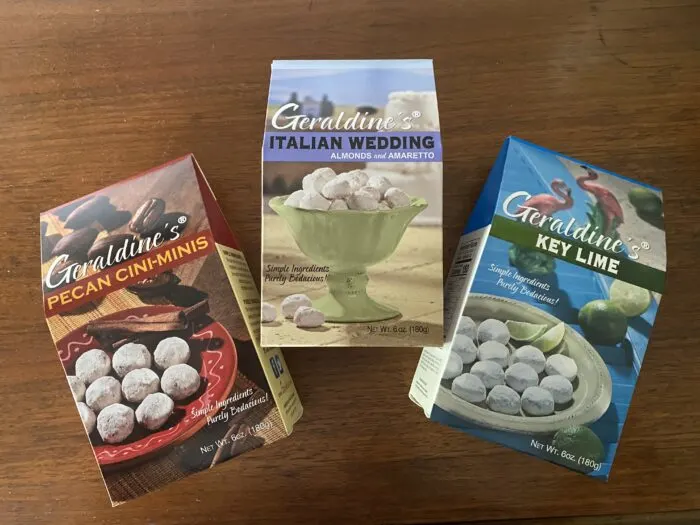 Pecan Cini-Minis:
I love a good butter pecan Sandies cookie.
Mama Geraldine ups the flavor with Korintji cinnamon with toasted pecans.
These Pecan Cini-Minis may be mini, but they are BIG in flavor!
Italian Wedding Cookies:
The first time I ever had an Italian Wedding Cookie, I was a tiny thing at my Grandma's.
She always kept the cookie jar where I could reach it, and I'd run into her kitchen and delight in what she packed the cookie jar with each time we visited.
I've been a fan ever since.
Mama Geraldine's Italian Wedding cookies took me right back to being that small girl in my grandma's kitchen.
Delicious almonds, Amaretto are all enveloped in confectioners' sugar.
These are mine–and I won't share!
Key Lime Cookies:
I lived in Miami for ten years and grew incredibly obsessed with the tart, tangy taste of key lime.
These cookies offer that–they are line key lime pie but in petite cookie form.
In closing:
Mama Geraldine's Cheese Straws and Gourmet Cookies feed our snack attack with options. They satisfy our crunch, savory, sweet fix and leave us satisfied.
But that's just out of the bag!
The cheese straws are perfect for salads, and charcuterie trays and paired with wine.
The cookies are delightful, served with tea, shared with someone you love or used in a recipe, such as cheesecake crust.