Imagine a constructor set for kids that features bendable oblong strips that include magnets.
You've just imagined MagnaFlex.
While it may be similar in concept to other constructor sets, Magnaflex features magnetism.
Each oblong ridged piece, allows other pieces to be added to it in different ways.
You can bend, zip, or connect magnetically together pieces.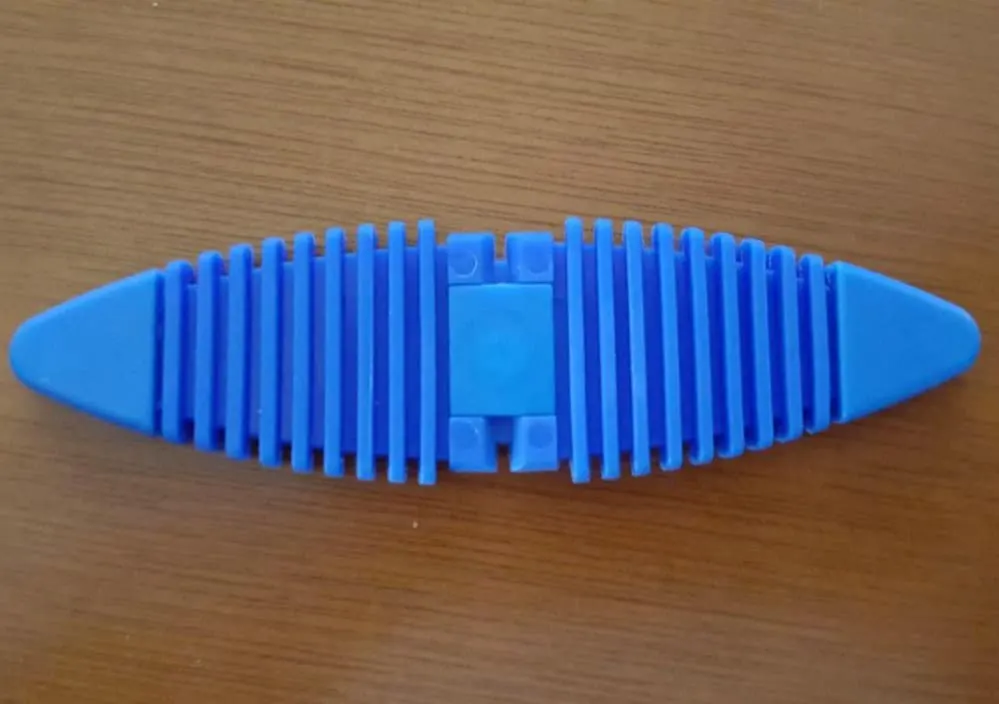 While the pieces connect together, the magnets also add another element of play, kiddos can create different designs on a refrigerator or other metal surface, taking their play realm from table to play to anywhere a magnet works!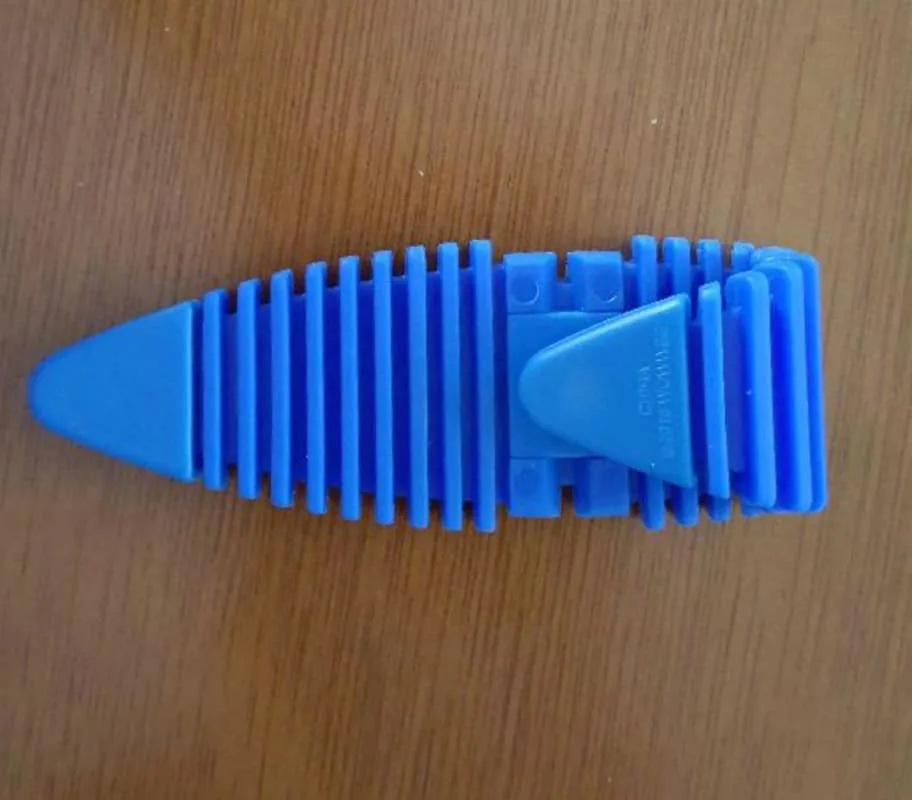 Magnaflex is available in different sets for different color schemes and character creation.
Each kit includes a starter booklet with directions for projects shown on the packaging.
Many sets also include extra eyes and wheels for additional creative opportunities.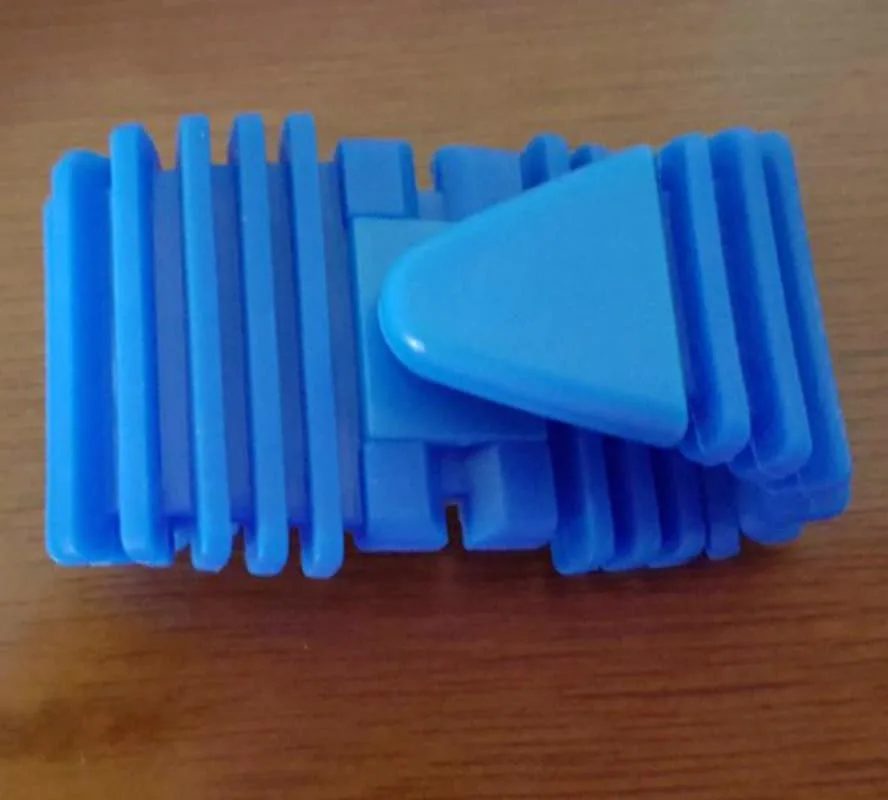 We received the WowWee Magnaflex 22-Piece Magnetic Strip Set – Beach-themed kit for review.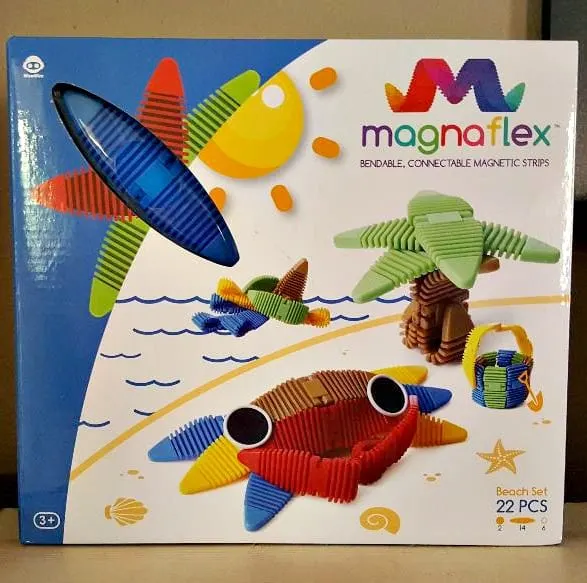 Inside the box, it's nicely organized with a plastic storage area for the pieces when not in play.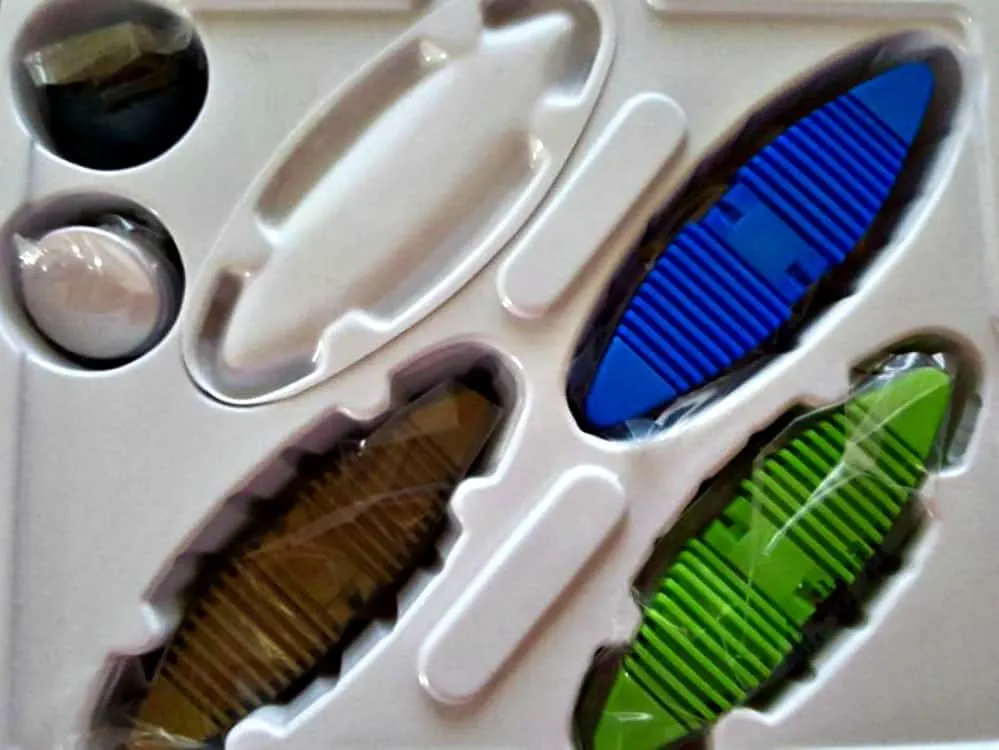 Magnaflex Kits Available:
Animal Set
Wearable Set
Critters Set
Rainbow Set
Beach Set
Vehicle Set
Kiddos who enjoy constructor sets such as Tinker Toys and LEGOS will find Magnaflex to be fun.
The shape of Magnaflex is different and the pieces can bend and stick together.
It's great hands-on play for creation.
You can refer to the instruction booklets available on the WowWee website for guided tutorials, or simply allow them to use their imagination in their creations.
magnaflex instruction booklet

About MagnaFlex
MagnaflexTM creative construction kits help inspire kids of all ages to flex their imagination and build anything they can imagine.
Comprised of magnetic and connectable building strips each strip is flexible and will not break.
Each Magnaflex kit stimulates creativity and imagination.
Magnaflex Television Commercial
Cost
A kit of MagnaFlex blocks costs $19.99 + $8.99 P&H for a total of $28.98. There is a special offer where a 10% discount is applied to any additional kits that are ordered.
Several different MagnaFlex sets are available at Toys R Us, ranging in price from $20-$50.
Sponsored Links: