There's a lot of excitement when awaiting the arrival of a baby. One of the most fun aspects of preparation is designing and decorating the nursery. Over the years, nurseries have moved away from overpowering, frilly, pinks, and blues to more modern, subtle design elements.
Here are the nursery decor trends you can get ahead of to create a stunning nursery for your new baby!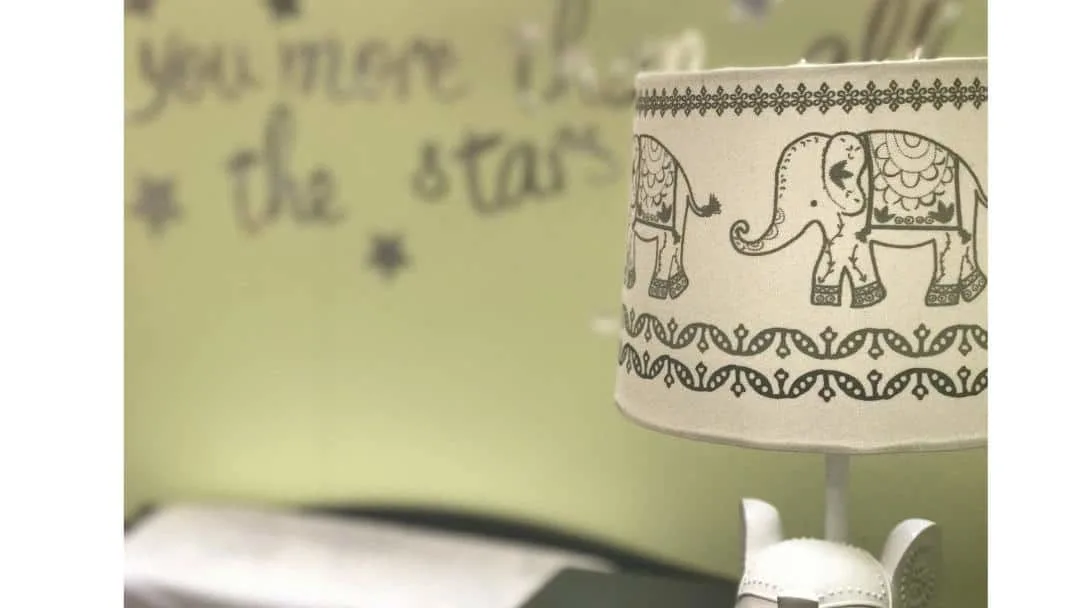 Black and White
Recent years have seen a shift toward a neutral palette in nursery decor. This balance of adult-oriented neutrals with baby-friendly decor elements creates a peaceful environment that allows for an easy transition to more mature decor options as your child ages.
In 2018, we'll see a shift toward minimalist, black and white decor. Black and white contrasts not only create the opportunity for whimsical design options, but they can also help your child as their vision develops. Your child's retina quickly receives the stark contrast of black and white and sends stimulating signals to the brain.
Keep your walls white and create an accent wall with painted black stripes, or incorporate polka dot decals like the lovely, easy-to-remove stickers from Nordlife for a dose of functional, fashionable decor.
Geometric Shapes
Paired with black and white contrasts, geometric shapes can assist your child's development, captivate, and calm them. The use of circles, triangles, and cubes in your decor add a modern flair while creating a focal point for your baby's developing eyes.
If the geometric shapes with black and white walls feel too much to you, throw in some color! It's excellent to have decor elements that are just that. Create a geometric accent wall using painter's tape to create contrasting lines. Alternatively, you can keep your walls solid and incorporate geometric shapes with throw pillows, framed prints, curtains, or rugs.
If you have older children at home, get them to help you create some custom geometric artwork to help welcome their new sibling. They'll feel notable for having a piece of their art in the baby's room, and you'll keep them busy for a little while!
Bring the Outdoors In
Nature-themed nurseries are a growing trend in 2017 that is guaranteed to spill over into 2018. Crib sheets and curtains depicting forest creatures and camping gear, pillows with canoes, decals of birch trees, and even small, thematic tents are all the rage.
Nature-themed nurseries are an excellent way for outdoorsy parents to share their passion for nature with their families. This decor option is also wholly gender-neutral for those who choose not to find out if they are having a boy or girl or if they just choose not to sway toward more traditional color choices.
The best part of a nature-themed nursery is that no two look the same. You can choose to take a rustic approach, a minimalist design approach, or even incorporate the black and white decor we discussed when creating your nature theme. The options are endless, and the results are always amazing.
Cozy Cacti
Perhaps a spin-off of the nature theme, the cactus-themed nursery is growing in popularity. Cactus crib sheets, wall murals, and mobiles have become more popular as 2017 progresses, indicating an up-and-coming trend for 2018.
While the idea of a cactus often gives the feeling of being untouchable and prickly, the decor is anything but. Cactus art is usually done in watercolors and paired with white walls for a soft, artistic vibe. You can even add a cactus growth chart decal to track your little one's growth.
If you like the cactus theme, but don't want it to be the focal point of your nursery, get ahead of the curve and blend the cactus theme with nature to create a stunning desert theme!
Think Outside the Crib
In this day and age, Pinterest rules all. While design trends and Pinterest are significant for inspiration, don't be afraid to think outside the box. Throw in personal elements to whichever decor option you choose. Add family pictures to the wall. At the end of the day, it's not the decor trend that matters; it's the love and dedication you show for your new addition.