Unicorns are magical. WowWee has created an adorable little unicorn as the newest addition to their Fingerlings line. She's the hottest collectible of the season and available exclusively at Toys R Us ($14.99); Gigi is a magical companion that comes to life in response to the motion, sound, and touch with 40+ movements and mystical unicorn noises.
WowWee's Fingerling Unicorn's name is Gigi. She is charming.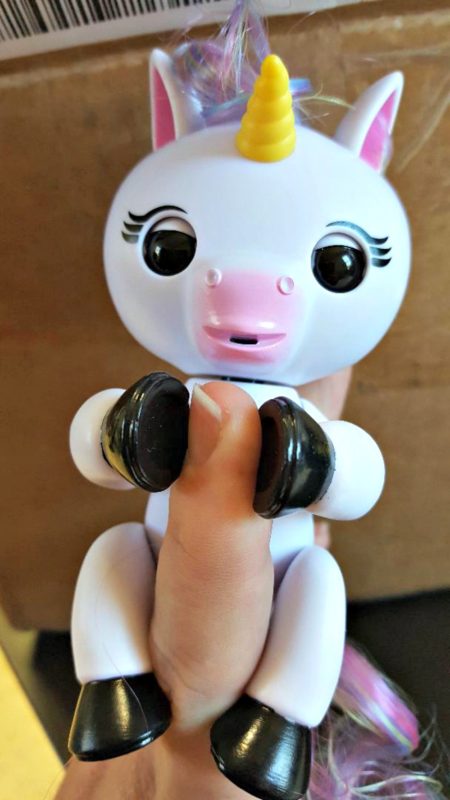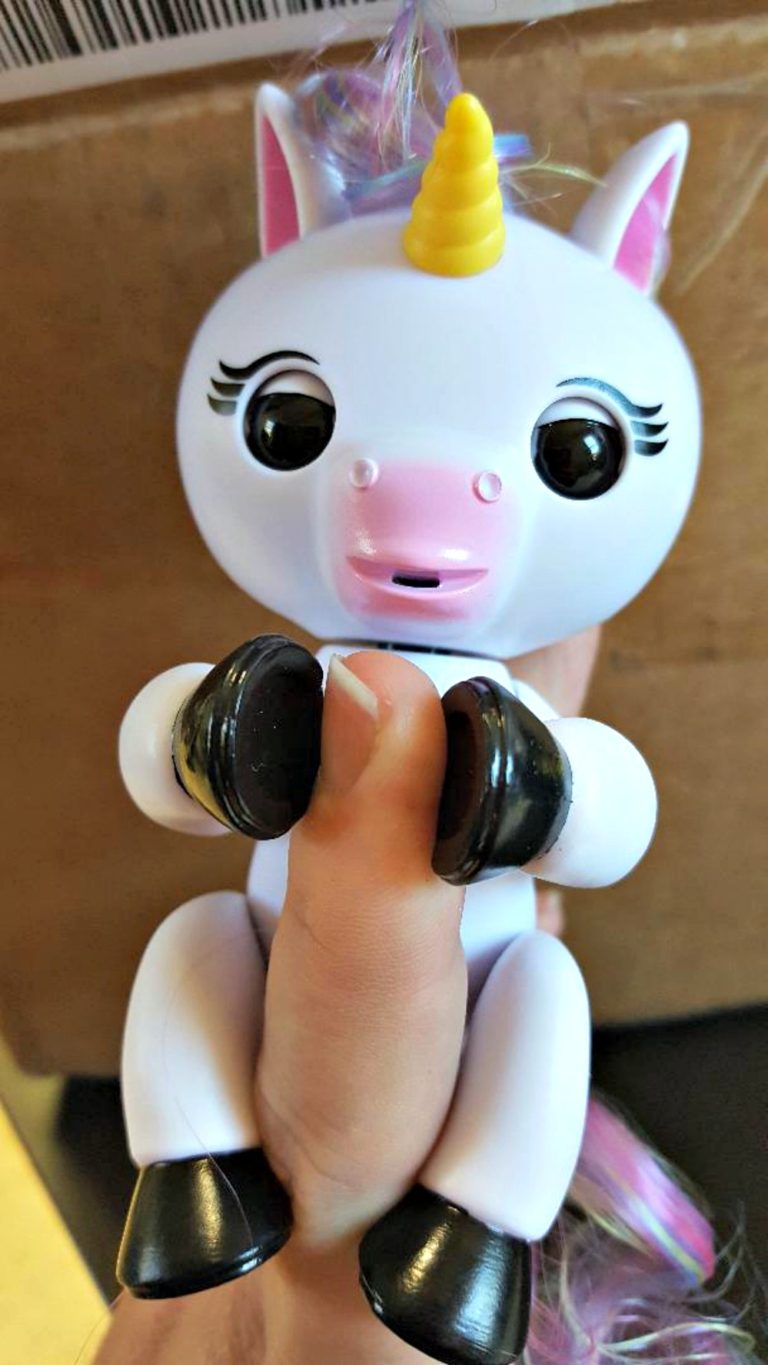 She hangs from your finger. You can pet her. You can interact with her. You can rock her to sleep right in the palm of your hand. Who doesn't want to have a Unicorn as a pet?!
Gigi has 20 entertaining babble words…she also burps and farts. I'm not judging. She's a unicorn. Whatever she does is adorable!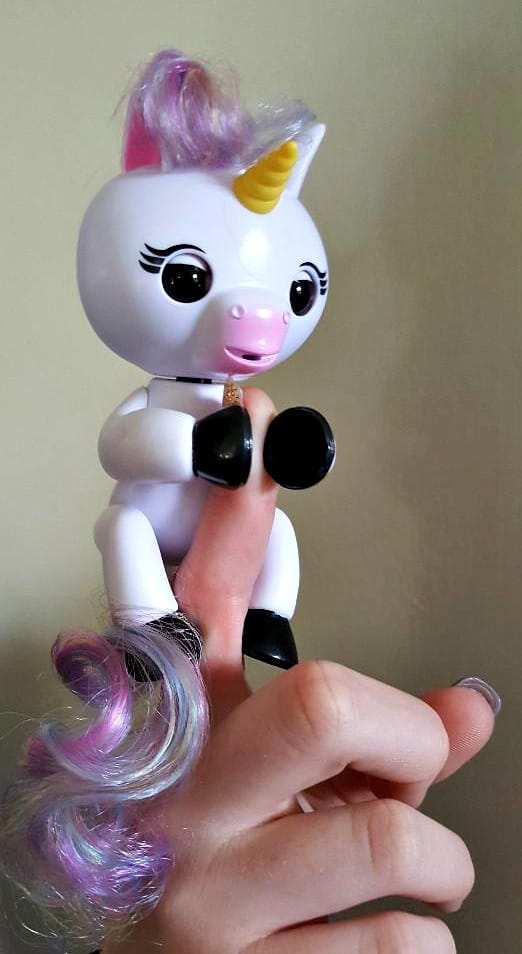 Hold Fingerlings Unicorn right-side-up or upside-down for different reactions.
Blow Gigi as a kiss, and she'll kiss you back!
Pet her to sleep or make a loud noise and watch her get excited!
She has a rainbow mane and a long curly rainbow tail.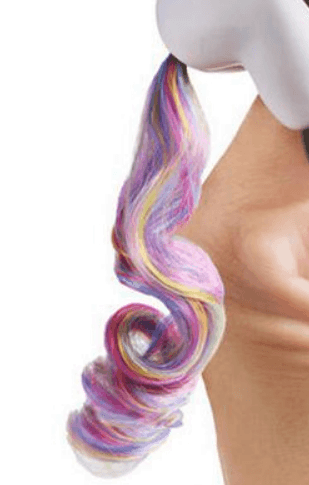 Gigi is a
Fingerlings interactive pet
that responds to noise, motion, and touches with blinking eyes, a turning head, and some adorable noises.
Batteries are already included so that the fun can start straight out of the box!
She's pint-sized at 2.35″ x 8.88:x 5.88″.
Here's WowWee's Unicorn Fingerling Gigi in action:
Run Now to ToysRUs, where they have the new WowWee Fingerlings Interactive Baby Unicorn Toy Gigi for just $14.99. These are the HOT HOT HOT Toy of the season, and they are becoming tough to find!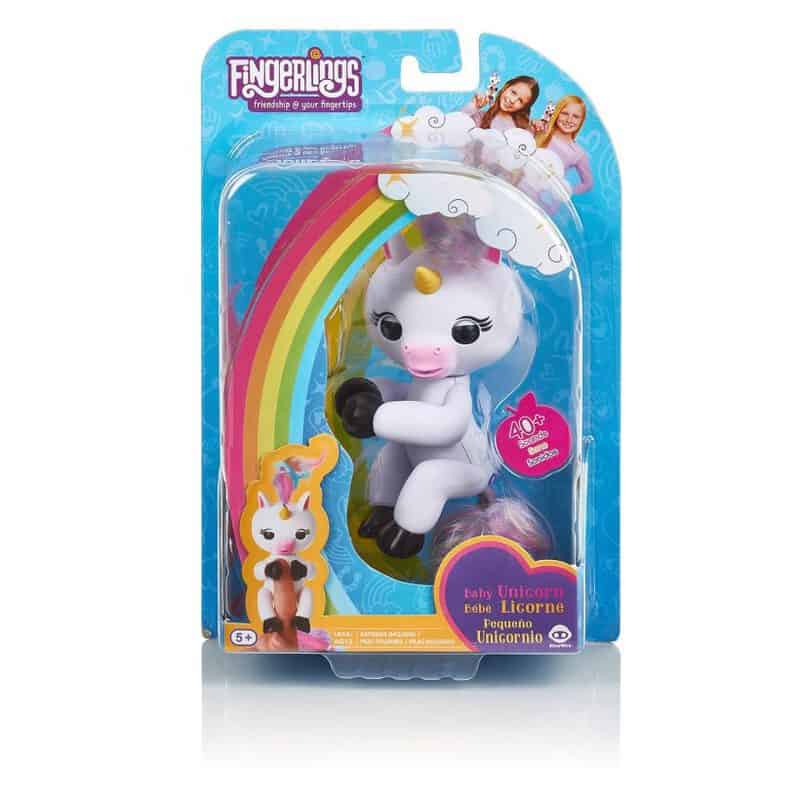 We love the Fingerling Monkeys, but Gigi the Unicorn is our favorite. She is sweet, adorable, and has endless fun!
Learn more and shop at myfingerlings.com, and Be sure to check out the official Fingerlings socials!
-=-=
We received Gigi Fingerlings Unicorn in exchange for this post. All opinions and our love for unicorns remain our own.