Valentine's Day is The Divine Miss M's favorite holiday. She is already planning the day! While the store-bought cards are adorable, we have always given special photo cards to make the holiday special.
Even as we prepare for her ninth Valentine's Day, looking back at the first cards she gave out in Kindergarten: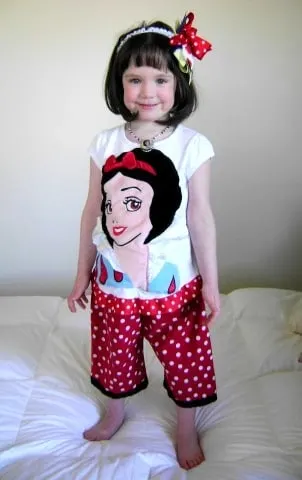 It brings back wonderful memories. She remembers getting hugs from her friends and two years later, going to some of her friends' homes to see her picture on their walls still. It was all the conversation at dinner when that happened.
Photo cards and gifts make any holiday special. I have a photo mug from my sister that I adore. It is such a pleasant morning waking up to the photos she hand-selected for me and remembering the moments we shared together.
Shutterfly offers a great selection of Valentine's Day cards. Right now The Divine Miss M is leaning towards this.
There are a ton of Valentine's Day cards that have The Divine Miss M's stamp of approval. Shutterfly also makes them have this mom's approval with:
More Designs!!! Over 50 new styles.
Terrific new Classroom collection! (9 Designs) and new 6×8 (3 Designs)
Breadth in designs with great photo spaces, layouts, and photo framing
Sentiments that feel special and capture the spirit of the season!
Fresh color stories & artistic typography
Card sizes – 6×8, 5×7, 4×8, 5×5, 4×5
Shutterfly photo gifts make any gift, truly a gift of love. I am crazy for the iPhone cases:
And the desktop plaques are perfect for anyone to set anywhere:
Here are some great gift ideas from Cupid:
iPhone cases: Personalize it with your photo or monogram. (Fits 4/4s & 5)
Photo Mugs: Showcase a favorite photo for your home or office. (Ceramic and travel mugs)
Photo Water Bottles: Keep hydrated with a personalized BPA-free water bottle.
Photo Cubes: Turn your favorite pictures into a beautiful photo cube.
Desktop Plaque: Who needs a frame? Make a mini-masterpiece in a range of designs.