In anticipation of the upcoming holiday, we have these ador-a-BULL Ferdinand Valentine's Day cards

for any of your last minute needs.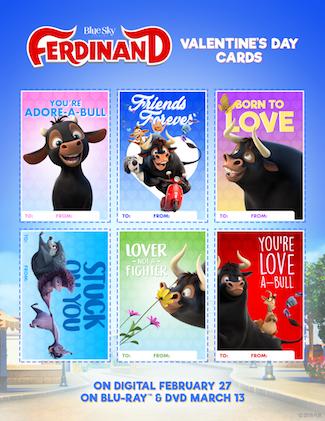 They're quick, fun and easy to create.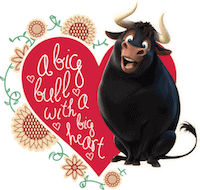 Enjoy these lovea-BULL characters and Ferdinand (on youtube) will be availa-BULL on Digital 2/27 and on 4K Ultra HD, Blu-ray and DVD 3/13.