Like other families, February 14th puts chocolates at the top of our list for Valentine's Day.
My daughter is already talking about Valentine's Day! It's her favorite holiday, and she expects chocolates! It's The Divine Miss M's favorite holiday. It always has been, even when she was tiny. I find it peculiar–after all, she's eight! Maybe it is all pink and red?
She squees when we walk the aisles of stores. The heart-shaped boxes, cheesy cards, and even the prospects of flowers moves her into a state of giddiness.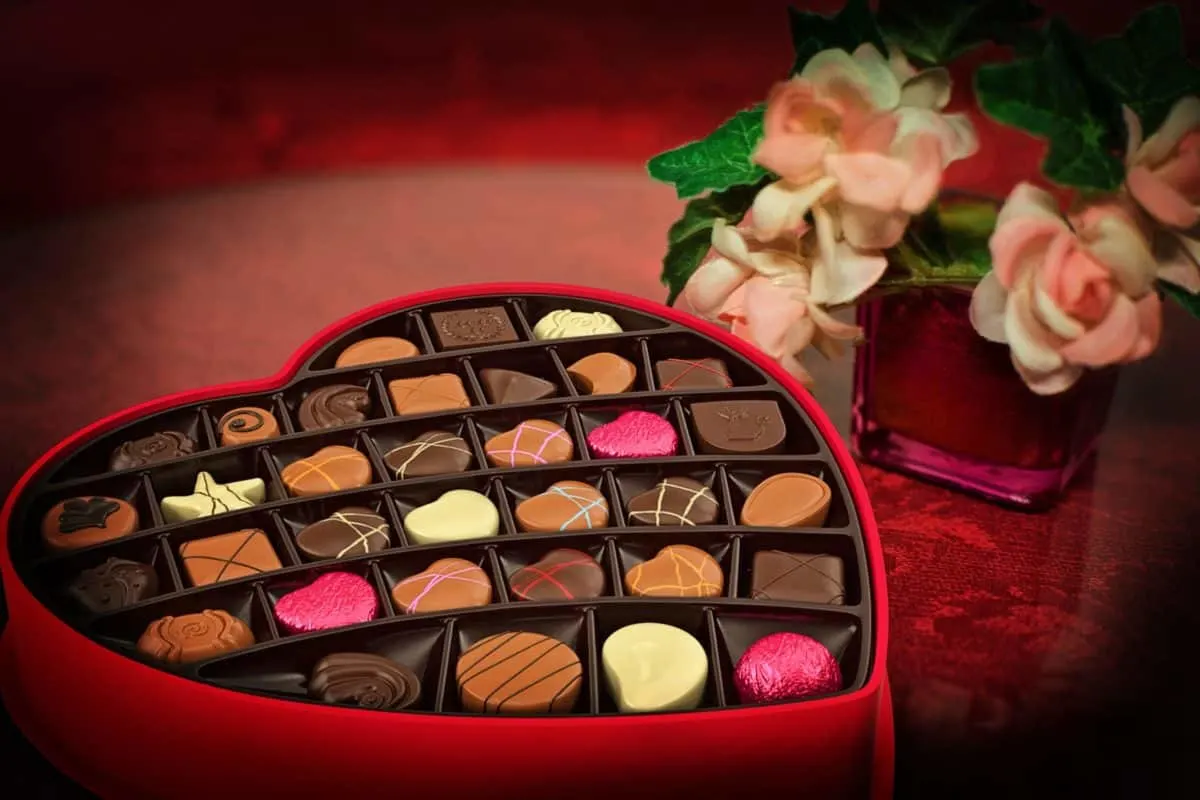 This year The Divine Miss M is asking for the most ginormous box of chocolates Cupid can find. Isn't that what we're all dreaming of? That bright, heart-shaped red box. I know I am! The difference between us is The Divine Miss M will swoon over her box. She'll take in the details–if it's flocked or shiny. If it has a satin bow or one simply etched into the box. She'll enjoy the box. Me? I'm more apt to open it right away and see the assortment of chocolates! I don't need a "code" to identify them. I like them all, and to ensure they're mine, I take a bite of everyone!
Gifts of Chocolate to Put at the Top of the List:
The homemade gift giver in me loves this Ghiradelli Advent to help Miss M count down the days to her favorite holiday. She also loves making Hershey Kiss Roses; they are easy to make and cost about 50-cents each, so two dozen for about $12 is saving over roses, and they are chocolate!
Valentine's Day by the numbers in 2018 shows U.S. consumers are expected to spend an average of $143.56 on Valentine's Day this year, an increase from last year's $136.57. While our house keeps it simple and far under that average, we still love the holiday and the reminder to love one another.
There are many fun gift ideas and ways to make Valentine's Day a celebration for every age.
What's your preferred gift for Valentine's Day?