This quick guide will walk you through Choosing the Right Modeling Agency and what to do after the contract is signed.
Partnering up with the right modeling agency is the first step towards a blooming acting or modeling career. A modeling agency helps the actors and the artists to find the right kind of jobs, suiting their skills and talent. Hunter Talent is a modeling agency that can help you find the most suitable roles and stages. Every time you enter or audition for the role, you have been asked this same cringy question, "Who's your agent?".
Not every artist or performer is an agent, and many aspiring actors and models struggle to find the right modeling agency. Finding the right agency is daunting, especially if you have just entered the industry. Many models and artists have learned it hard, but you do not have to.
We have put together some of the top tips that will help you find the most appropriate modeling agency with the help of Young Actors Camp to level up with your demands.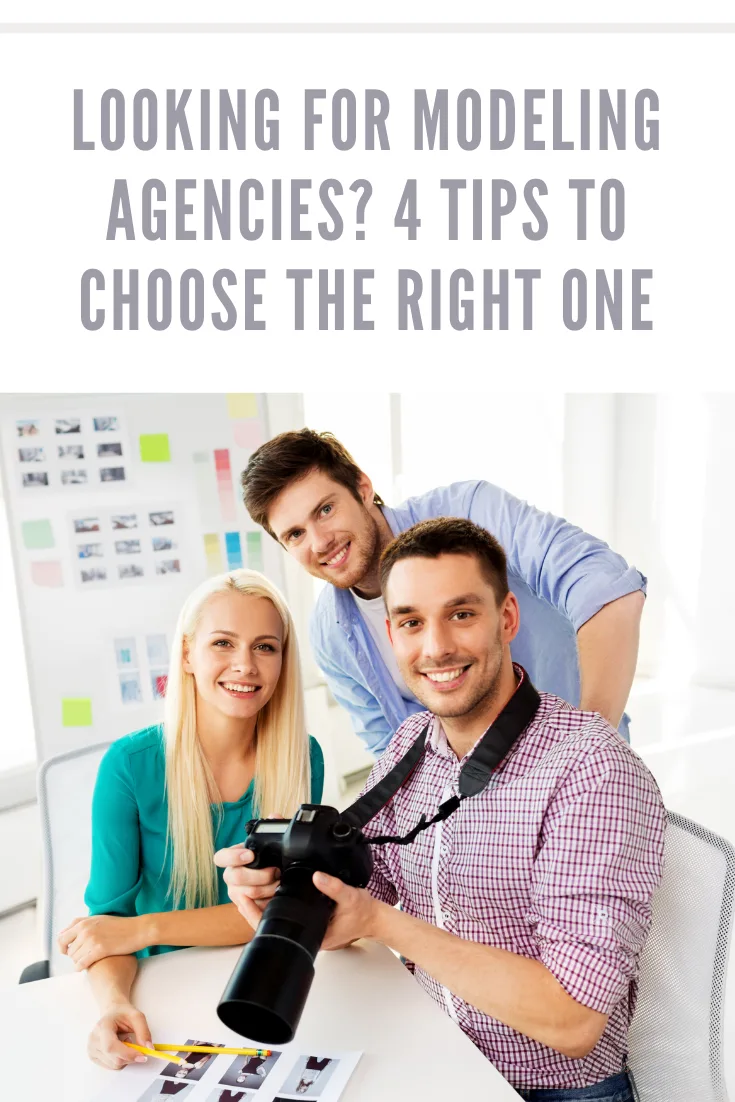 4 Tips to Choose the Right Modeling Agency
Not many aspiring actors and performers understand the importance of finding the right modeling agency, and landing up a role or a job without agent support is tedious; not even the auditions are easy to acquire. If you haven't booked yourself with an agency, you will probably miss out on the opportunities.
1. Research and Research- Do it well!
It's like dating; would you ever settle for something less than your worth and self-value? The goal to find the most valuable and exact someone who would be an excellent fit for you is the baby step in every relationship, and that's what you have to do here. Start by looking for a modeling agency near your city or probably within your locality. Always be aware of their works and past experiences. You can also ask your colleagues or circle who can help you find the right one or let you know about the one you are about to tie up! It will help!
2. Be prepared to audition
There will be times when you won't be the one they are looking for, and you have to list everything that would work for both of you. Before submitting applications and waiting for open calls, you have to make sure that it's the right one for you. Hence, you can start by preparing a list of things you need from a modeling agency. Ask them questions because there could be hidden charges, or you probably do not have what they are looking for. Open calls demand particular dress codes, materials, props, and a lot of practice. Be prepared for such free needs because it feels very frustrated to come back empty-handed after performing so well.
3. Keep an eye on your expenses and spending
Sure, it takes some investment to make it to the big screen or to tie up with a modeling agency, but not every modeling agency would ask for too much money at the initial stage. Cash in this industry is spent according to the needs and requirements and as and when required. Never spend too much before you even need to. Remember, the initial photos and a portfolio you submit do not need to be professional; you just need some skills to show off during your audition. It's okay to show your flaws to your agents because that's when they will make you better and fit you in for the roles. Start out with the affordable options, so many of them, and save your money for bigger stages. Because you never know when you might land on a big screen opportunity, and you might need your own materials, dresses, and even your makeup artist. Once you're signed up with an agency, they will show you the appropriate directions and suggestions.
4. Be You and Do You!
I have seen models who try to copy their favorite stars and artists, trust me, that's not how you do! When it comes to the modeling industry, you have got to be you. Sure, you can imitate other celebrities, but ensure that there is more of you than them! When you are up on the stage performing, be yourself, do what you know, do what you learned, and most of all, implement your skills and those lessons you learned in your past. Don't try to be someone else in the audition room, be the one who practices in front of the mirror. Your only job is to be yourself and take all your skills in front of those directors.
Conclusion
Here's a tip, not every aspiring model and artist is well-known for this fact, but you need to follow up, like a lot! You cannot just work off your audition and leave it there once you are out! And always be prepared to hear that "no" from agencies and casting directors because that's your learning process. Always remember that you are unique, and no one is like you!