School dress codes tend to help kids learn appropriate attire for being in public. Still, they can be incredibly restrictive, either by inhibiting creativity or unfairly punishing one gender over another.
Love your teen's school's dress code or hate it, it is probably here to stay, so you and your daughter need to be able to put together cute, confidence-boosting outfits that are comfortable all day but don't get her in trouble.
Fortunately, you can do all that and more with leggings.
Here are a few ways to style leggings modestly, fashionably, and affordably for teens in 2020.
What the Designers Wear
It is fun to watch fashion shows to see what creative and fun styles appear on this year's runways, but the most fashionable people rarely wear what you see on the models; instead, they look at what the designer is wearing.
Though their collections might be colorful, new, engaging, and even outlandish, designers themselves tend to stick to a few simple clothing staples, typically in a neutral color — usually black. The Medium explains why.
An all-black leggings outfit is chic without being showy.
Black leggings are easy to find; pair them with black sneakers or flats, a black crop or tee, a longer black sweater or jacket, and a black bag.
You can play around with textures, but you should ensure that all the blacks in the outfit match.
You can also integrate other neutrals into this outfit, like a camel-colored coat or a colorful bag, but all-black always works.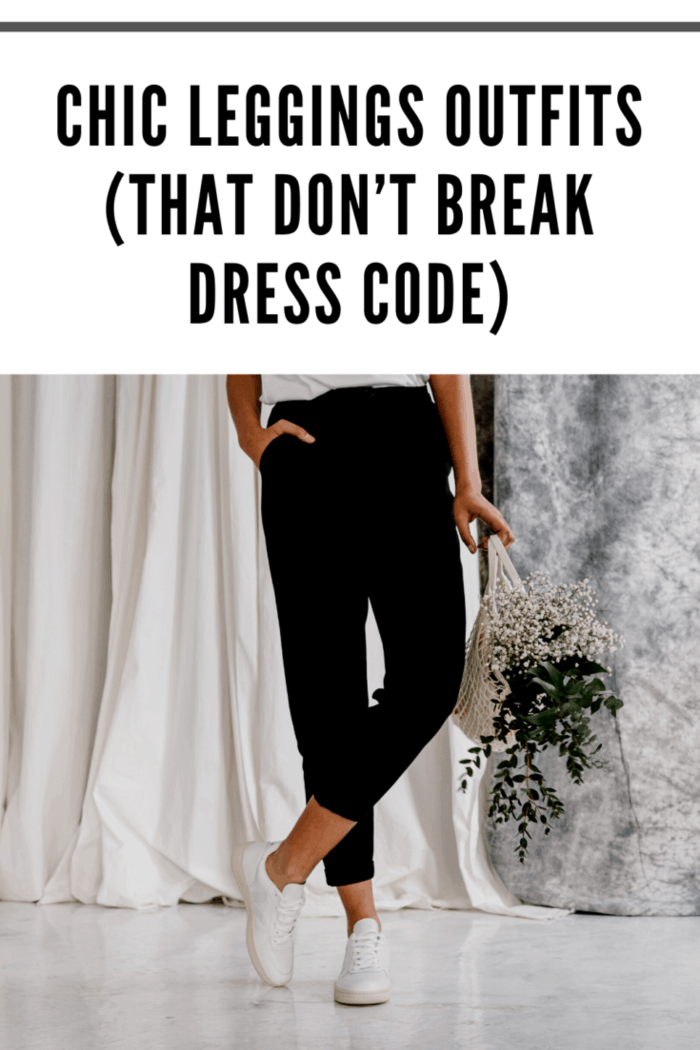 Athleisure at Its Best
Leggings used to be reserved only for working out — and believe it or not, some still use them for that purpose.
Leggings thrive in athletic ensembles, so you might plan an athletic outfit regardless of whether your teen has PE or not.
Leggings of any colorwork with an athleisure look.
Sneakers make the outfit's ideal foundation; again, you can be as colorful as you like.
On top, a tunic shirt offers full coverage and flattering draping.
You might also layer a crop top and an oversized sweatshirt or hoodie.
It's a bad idea to bling up this leggings look with too much jewelry; the best accessories for athleisure are those that give the illusion of recent sports activity, like a baseball cap and sunglasses.
Comfort is the key to this outfit's success.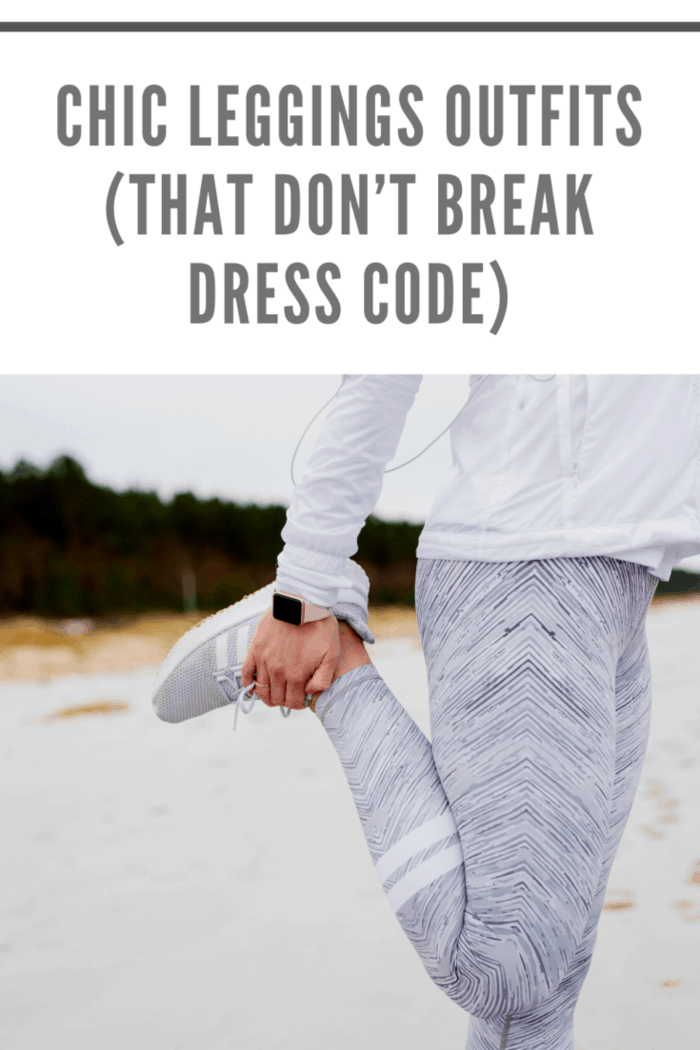 An Apres-sport Look
Surprisingly, athleisure outfits don't always perform well as athletic outfits.
Because schools rarely give teens enough time to get clean after morning training or PE, your teen might need a look that moves seamlessly from physical activity to the classroom.
In that case, you need to think about clothing items that stretch and move, wick sweat, and continue to look (and smell!) suitable for the rest of the day.
To start, you need to be sure that the leggings are made for athletic activity because many are not.
It is wise to have a sports bra that provides support without feeling too oppressive, and the sports bra should not be visible underneath clothing.
If possible, your teen should change her shirt from a workout top to one more suited for school, but if she lacks time, she should have a long jacket or hoodie to throw around herself.
This outer layer will hide sweat and odor while offering that oversized look in style.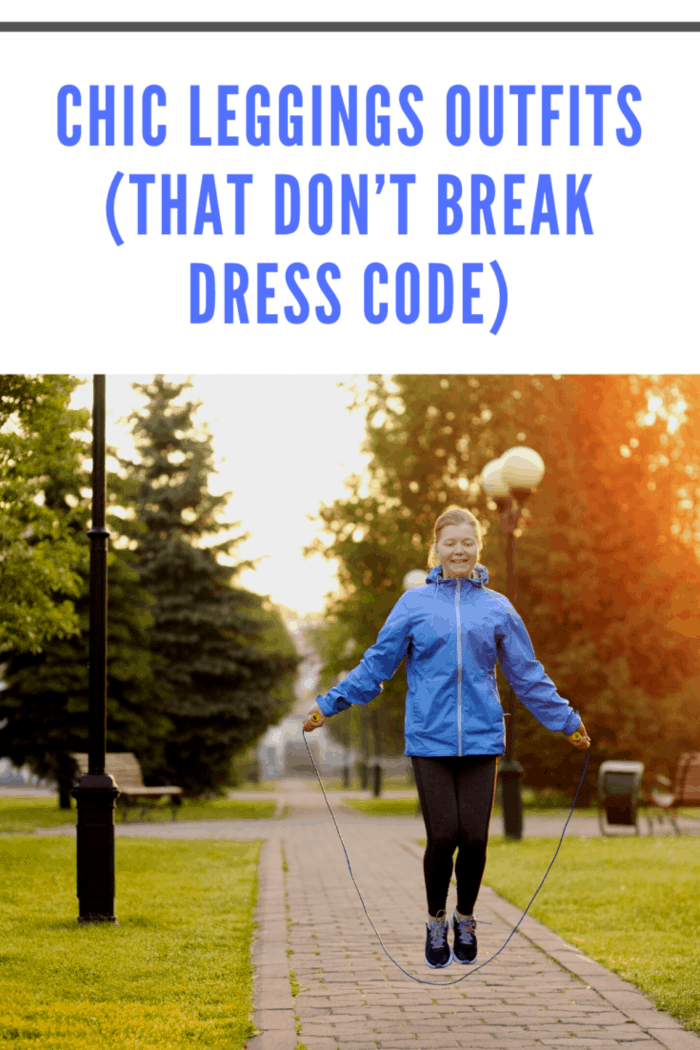 Casual Meets Formal
While leggings will never be acceptable for formal events, they can be dressed up in semi-casual and semi-formal outfits.
If your teen has a big presentation, an important field trip, or a day when she wants to feel professional and put-together, she can still use leggings as the base of her look.
In this case, athletic leggings aren't usually the way to go.
Instead, you should look for more style and architecture leggings, like faux-leather leggings or moto-leggings.
Then, you should choose the rest of the outfit as though leggings weren't involved.
For instance, a flowy blouse, a structured blazer, and ankle booties make for a notably adult ensemble.
You can swap the blazer for a long duster coat or a designer jacket to produce the same effect.
Similarly, you can sub in ballet flats or a pair of pumps if the school allows it.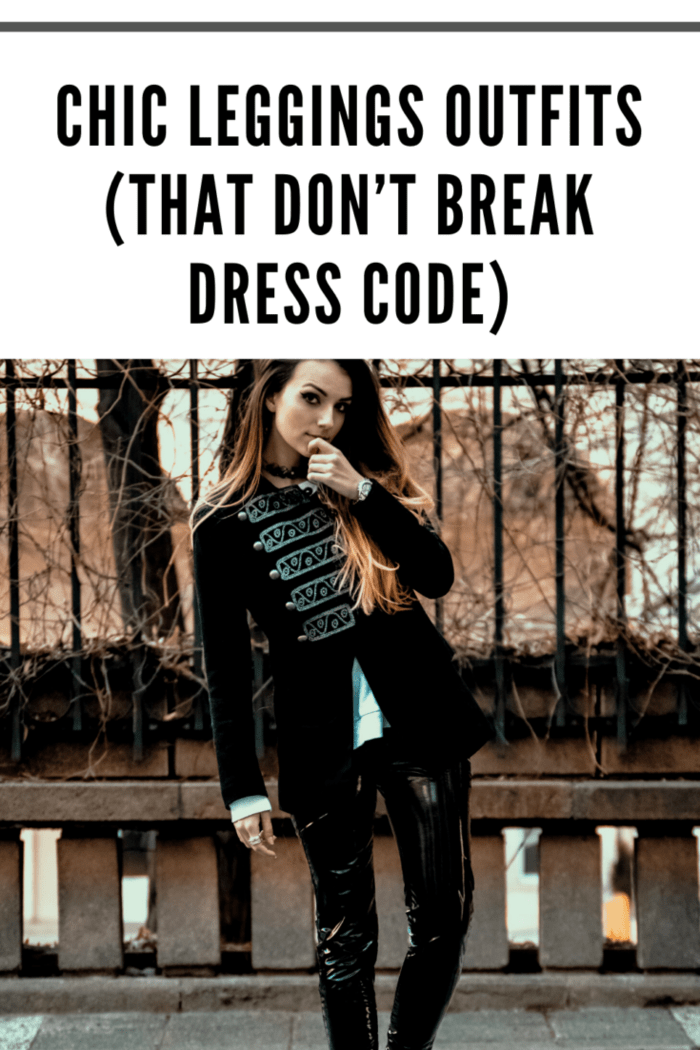 Twenty years ago, wearing leggings as pants sparked an acrimonious debate.
Today, leggings are staples for any closet, including teen girls.
To prevent wardrobe malfunctions or dress code violations, you should work with your daughter to develop school-appropriate leggings outfits — and likely, both of you will be inspired to experiment with looks to create chic leggings outfits.