From virtual schools to drive-by birthday parties, parents and their kids are finding ways to adapt to this new-normal-socially-distanced reality. Many families are faced with homeschooling the kids, hitting the pause button on social gatherings and travels, and having to explain to the children that even though there's a pandemic, the future is still hopeful.
But with the kids stuck at home for nearly a year, the idea of a future remains "weird" or downright uncertain. Still, it's important for the children to feel like there's more to look forward to than more questions.
They can still achieve their dreams. They can still be an actress performing on Broadway or an engineer working in the best construction or injection molding companies. The future is still hopeful despite the current situation, which is why it's best to still prepare the kids for their tomorrow.
But how?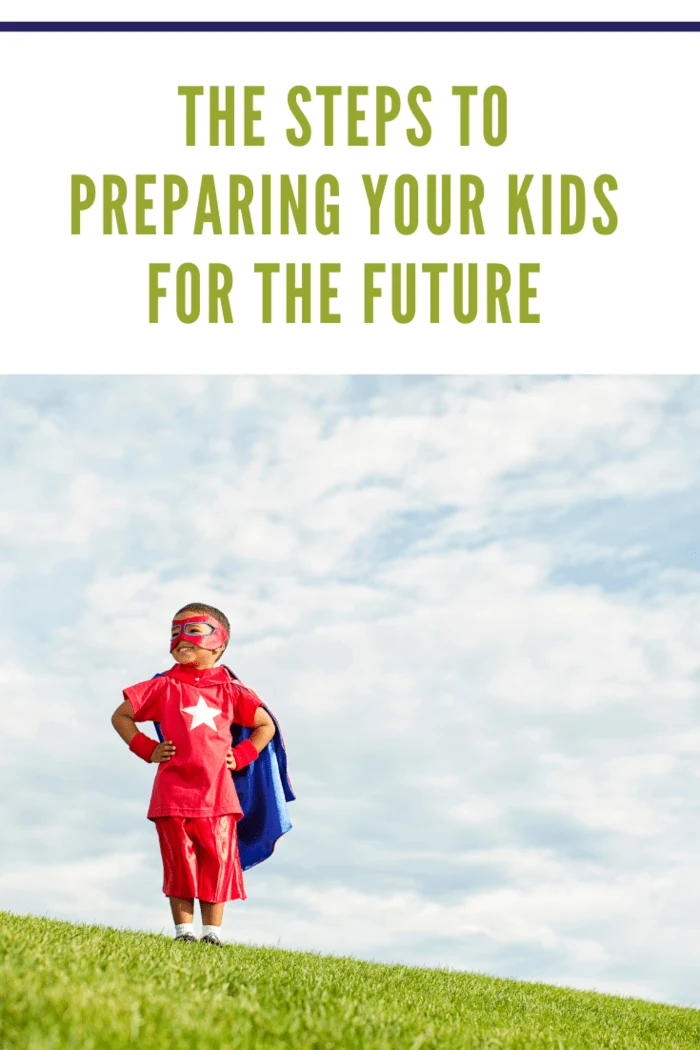 Take their Age Into Consideration
Consider your child's cognitive abilities, as well as their ability to wrap their head around "the future." For example, a 5-year old may not be as invested in spring break trips to see their family. But they can get excited about learning to ride their bikes.
Set longer-term goals with teenagers but you can also prepare for short-term goals with your younger children.
Highlight Positive News
Kids can't always make sense of the world. Some news will scare them more than others. Instead of having them live in doubt and fear, watch and explain the news to the kids. Sugarcoating isn't an option but you can point out hopeful signs. Explain what the numbers mean, how it could impact society and the family, and show the silver lining.
Also, point to stories about people doing good for others to inspire the kids. Offer them a positive spin on what's happening today by motivating them to "be the change," as well. Now is the time to give the kids the message that the crisis may be out of your control, but they can still do some good in the world. They can be part of the solution.
Improve Their Problem-Solving Skills
Refrain from letting your kids just watch all the Disney princess movies in order or the most popular Netflix shows. To get ahead in a competitive industry, your child needs critical thinking skills – observation, analysis, and the creation of smart solutions. It's skill kids need to figure out complex situations, even those outside of school.
Start by turning questions into projects. For example, if your kid asks why they have freckles, flip the question around them. Ask them why they think they do. Have them come up with theories, and then do some online research (with you supervising, of course). Finally, ask them to explain their discovery in their words so you can process what they learned.
Plant a Seed
Ask your children to envision changes they'd like to see once the pandemic ends. Maybe they'd like to perform for a school play or try out for the school's soccer team. Point out that anything they'd like to accomplish can be achieved if they have a plan.
Also, spend time on an activity that builds them up for future success. For example, you can literally plant a seed by planting seeds and encouraging your child to watch over the new plants (with your supervision). Encourage them to start hobbies that require consistent work and growth for mastery.
Involve the Kids in Big Plans and Tradition Talks
Help your children resist worry or depression by involving them in decision-making activities. For example, include them in researching and planning for a future vacation. You can also check out a museum's virtual tour to spark the kids' interest in visiting one in-person when things are safe.
Another way to involve them in your plans is by discussing to them how you can uphold a specific tradition such as the annual beach trip or family reunion (once the pandemic ends). By involving them in annual celebrations, you remind the kids that life is all about carrying on.
Become a Happier and Less Stressed Person Yourself
Happy parents are more likely to have happy children. Kids do not fare well if the adults in the family are always stressed and fail to take care of themselves and their relationships. When parents are stressed because they are juggling work and quality time with the children (throw in the pandemic in the crazy mix, too), they can affect the mood of the kids, too.
Emotions are contagious; think of them as like a cold. If you are always stressed and miserable, your children are going to catch those feelings. Ultimately, your perspective and attitude will impact that of your children. Remember: kids are watching the adults in their lives and taking a lead from what they see in you.
The future is scary for children of all ages, but it doesn't have to be a hopeless one. As their parent, you have the power to plant a seed of hope, as well as the ability to prepare them for what lies ahead.