The living room is one of the most functional rooms in the home. You tend to spend most of your time in the living room either resting, entertaining visitors, or doing some other things. Being the place, you spend most of your time, the living room needs to appear attractive at all times.
The living room décor needs to be of top-notch quality for it to display classic beauty. One of the ways you can ensure top-notch living room décor is by using wall arts. You can implement several wall art ideas in your décor to make your living room attractive.
Let's check out some!
Colorful Map Wall Art
Using map wall arts is a good way of bringing the outside world right into your home. Colorful map wall arts can make your living room appear great by adding a touch of excitement or thrill into it. You can have maps of your country, state, or places you wish to visit on your living room walls.
You can also have other elements of decoration in the living room to complement the beauty of the home décor. You can harness the complete beauty of the wall map when it is against a bold white wall. The colors of your wall art can also help make your living room very colorful.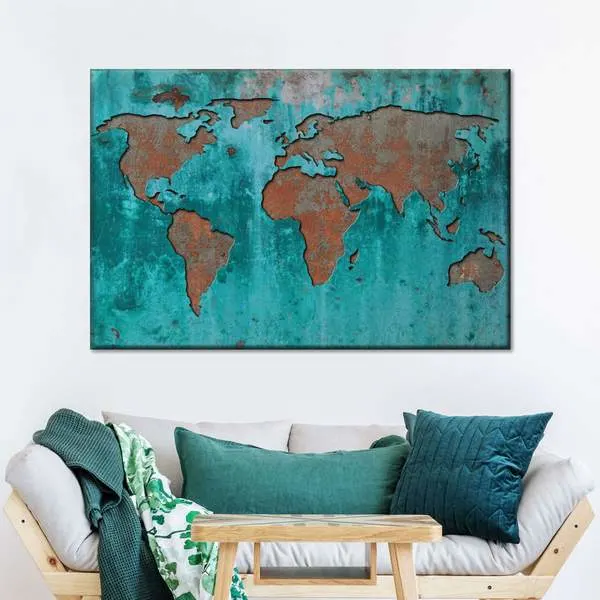 Photo Prints
Photo prints are one of the universal wall art types you can use to beautify your home décor. It can satisfy every of your taste for home beautification. If you like to beautify your living room walls with images of yourself, your loved ones, or favorites, you can use photo prints.
If you are a person of words and typography, you can also make use of photo prints. You can also have photo prints of several artworks on the walls of your home décor. With photo prints, you can personalize your living room décor and make it more attractive.
Wall Panels
If you have a large living room, you can use wall panels to make the room appear attractive. You can hand the wall panel around a corner or allow it to span across the room; depending on how well you feel, it will look attractive. Wall panels can command space and give your living room a sense of elegance.
Having wall panels in your living room can also leave an impression or view to remember for visitors. It will give you and other admirers the feeling of being in an art museum. You can also make a statement or create an impression by using wall panels spanning the whole room.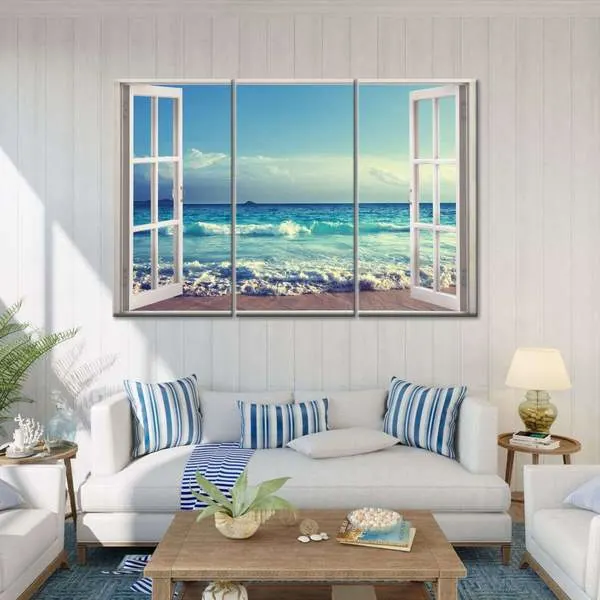 Posters
Posters are one of the numerous ways you can use wall arts to beautify your living room. The use of posters in home décor is very popular as you will find posters in every 6 out of 10 homes. They come in various styles that can suit your taste for décor. You can make use of them in your living room to provide beauty.
You can also have posters of your favorite musician, celebrity, etc., in your living room. If you love movies or games, you can also add their posters to your living room. They will help display your habit and likes in your living room as much as they ensure elegance.
Tapestries
Not all wall arts come in frames or shaped ends. Some don't come in frames and hang freely with loosened ends. One of these is the tapestry. Tapestries display a unique kind of beauty and will give your living room a livened appearance. They usually come in large sizes, making them display the classic elegance in the room.
Tapestries come in different designs and styles. You can choose the ones that display pictures, landscape, culture, or even nature. Your choice of the tapestry will determine how attractive your living room will appear. Whatever your choice is, you can be sure of having a good-looking living room.
Final Thoughts
Your living room needs to look highly attractive as it serves many functions, including being the reception room for visitors. You need to give your visitors something that fascinates them. Make use of top-notch wall art ideas to give your living room décor what it deserves.
---
Resources:
https://www.elephantstock.com/blogs/inspiration/give-your-living-room-a-timeless-vintage-charm