We woke up early on August 20, 2022, loaded the van, and headed to Harrisonburg, Virginia, for MacKenzie's JMU Village Dorm Move-In.
It was a quiet drive and my momma heart was struggling, but I never want to hold my children back so we sang to Taylor Swift, talked about her dreams for college and kept on moving up the road.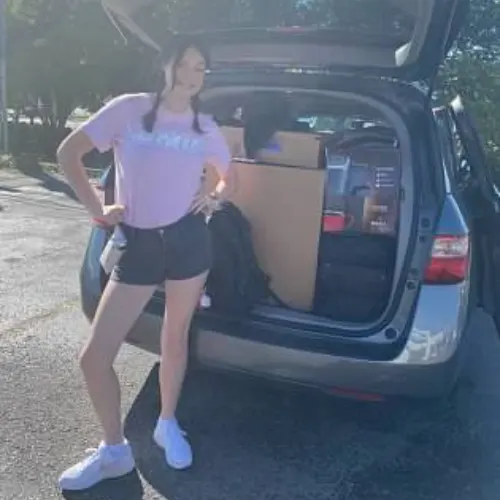 We stopped for gas and I ended up crying.
MacKenzie knew it was hard for me and gave me a hug and then directed me to the Ty Plush display and showed me a flamingo, her favorite, and a sloth, my favorite next to each other and said, "look, mommy. It's you and me."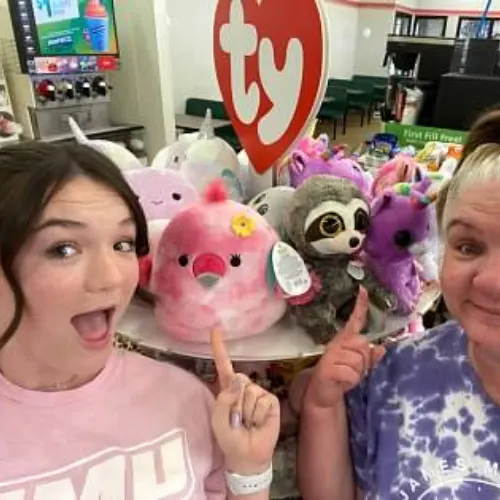 Back in the car, we carried on.
The end of the 2 hours 40-minute drive put us at The Village on James Madison University's Campus.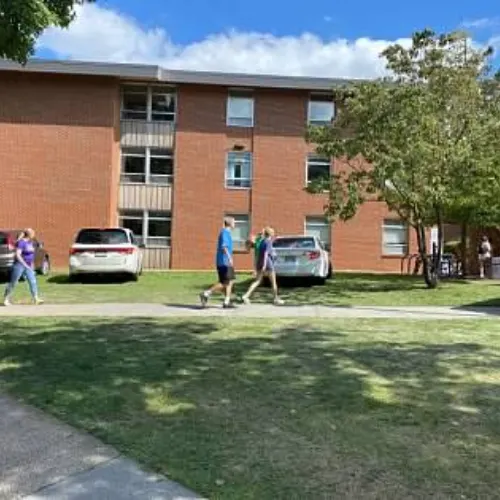 MacKenzie checked in and we were told to unpack her things to the sidewalk and the FROGS would help.
Then we started hauling the dorm essentials up to the third floor in building C.
She chose a Suite and opened the first door to the Common Room.
Then she opened the door to her dorm.
We lugged and hauled for about 45 minutes.
The FROGS were busy helping others and we didn't see one until the last two loads.
Then came the task of unpacking and finding a place for everything.
Her roommate arrived a couple of hours later, and we enjoyed the conversation while the girls set everything up as they wanted.
The Village Suites offer three dorm rooms, each with two students. There is a common area for them to hang out.
It turned out adorable.
I didn't cry once we arrived at the college.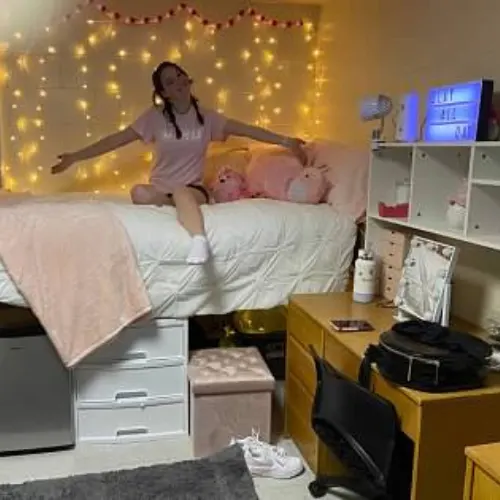 I left knowing my girl is going to do great things and she is going to meet incredible friends who will someday be lifelong friends, bridesmaids, and baby shower hostesses for each other.
I'm excited for his new chapter.
It's been a lot of hard work on her part, and ours, to see this dream come to fruition.
She'll have a few days to settle in before JMU's first day of school to explore the campus and meet people.