James Madison (JMU) celebrated its first day of school on August 24th.
I love that tradition is important to JMU.
It's also incredible that our traditions at home carry over to JMU.
I'm talking about the first day of school photos.
MacKenzie celebrated her first day of college at JMU, and the University had props ready.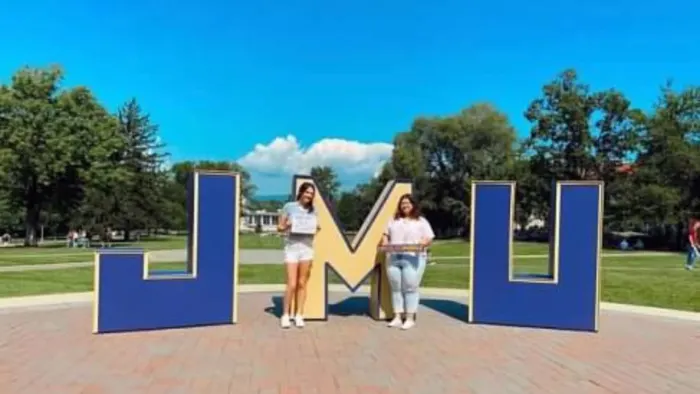 She and her roommate made sure to attend and take each other's photos to send home to the moms.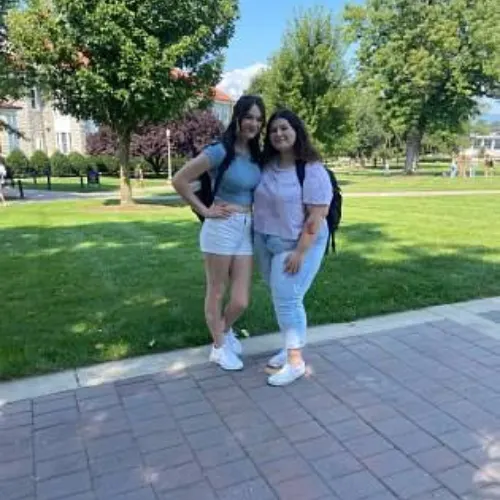 Here we are on her first day of college.