We've been to James Madison University (JMU) many times in the past year. On our first visit, my husband power walked the campus and shared a story about a "blue rock with paint" he had seen. We would learn this was known as the SPIRIT Rock at JMU.
Located on East Campus, among the mountain views, E-Hall, and Science buildings, down some steps, is Festival Lawn and in the middle of this lawn is the large, always painted rock.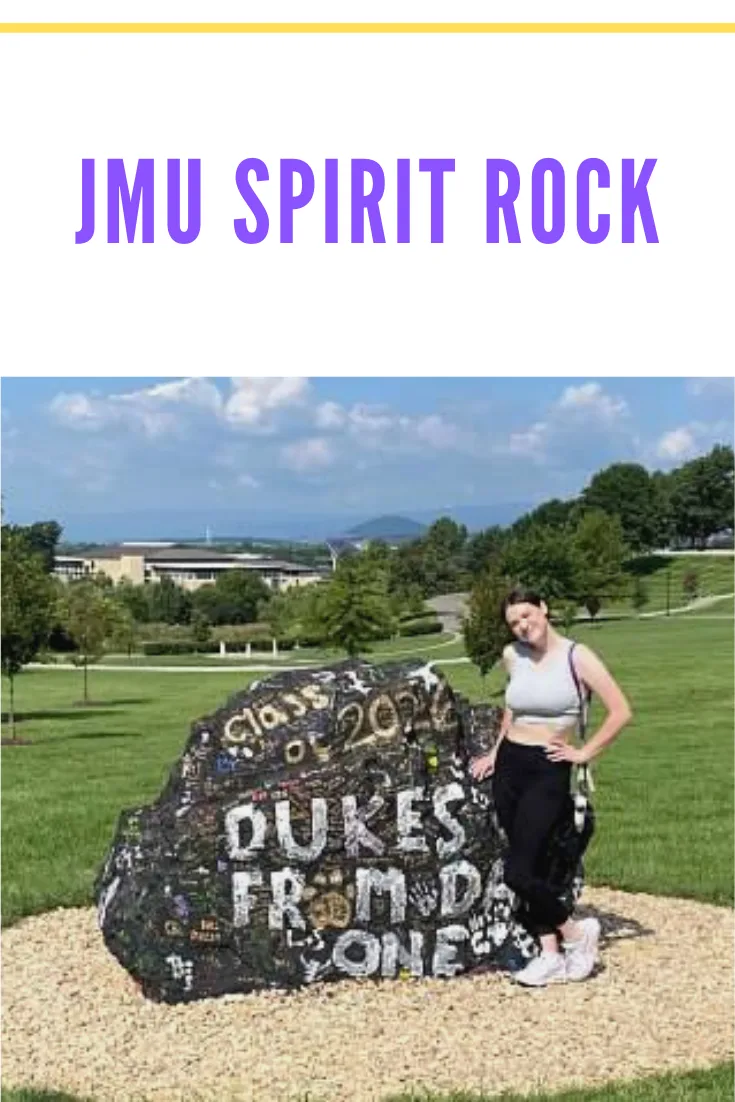 We spent our short visit with MacKenzie as a family visiting Spirit Rock.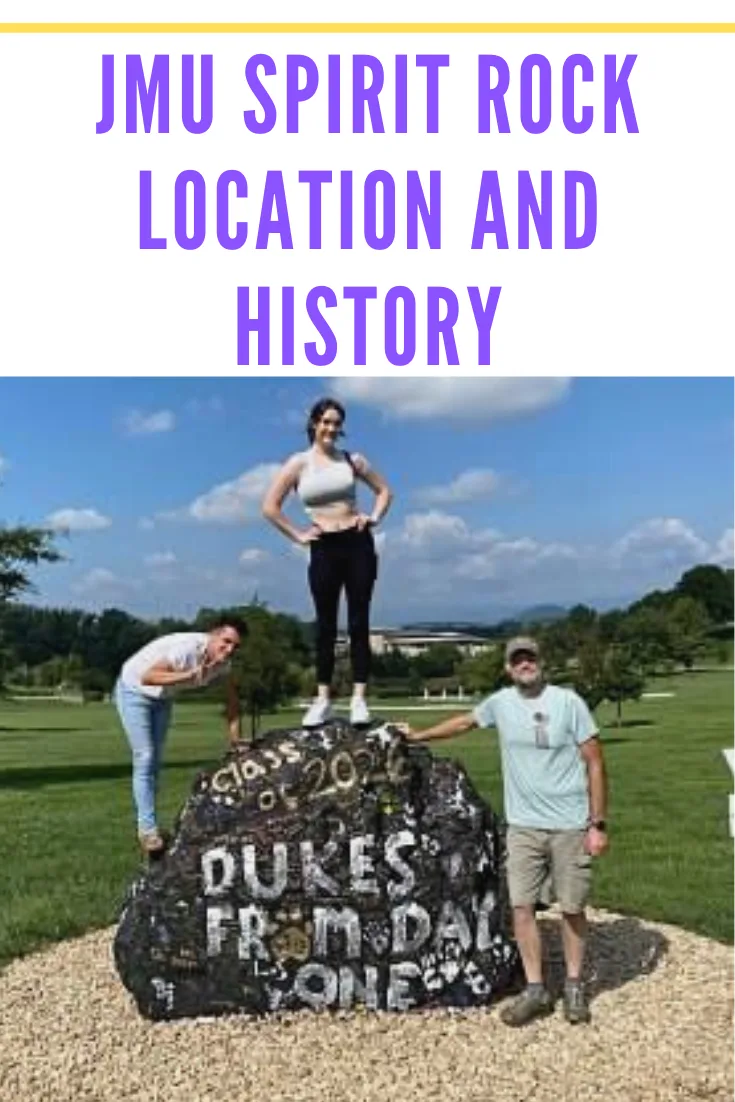 MacKenzie was able to write her name on the rock, commemorating her Freshman year with JMU Tradition.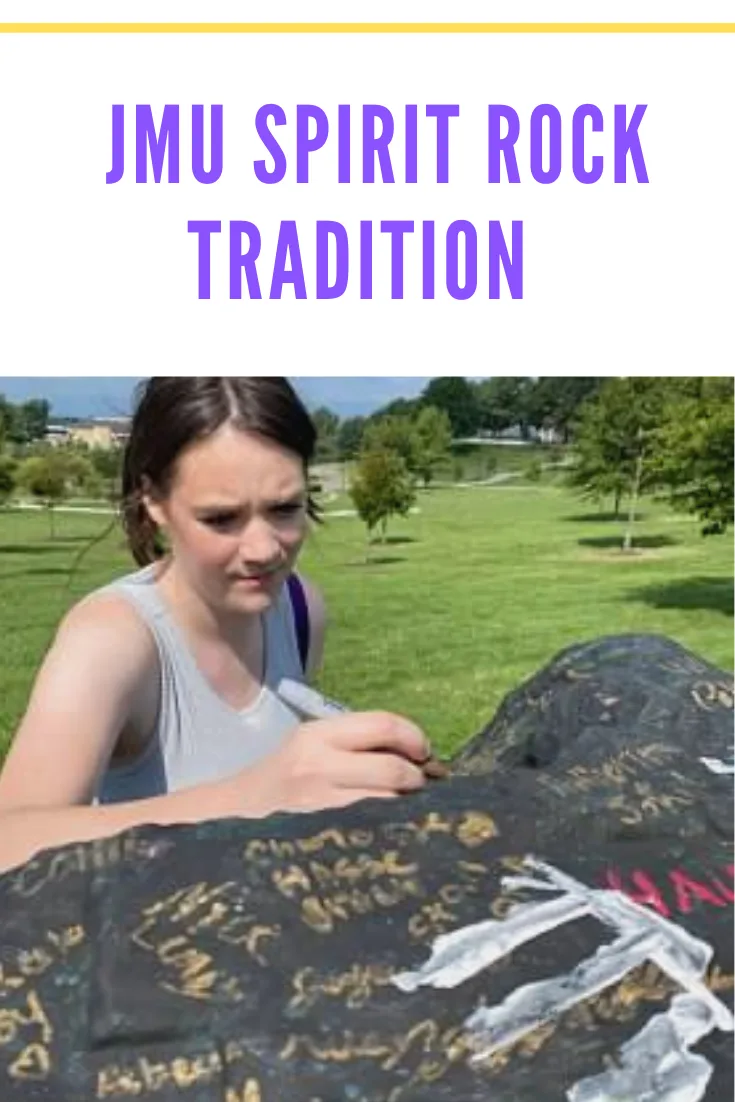 History of JMU Spirit Rock
On James Madison's birthday, March 16th, 260 years past his birth year, the Spirit Rock was gifted to the JMU campus.
Its purpose is to allow students to express themselves and represent the JMU communities diverse thoughts.
The vision came into reality in 2010 when the campus constructed the University Park fields and unearthed large rocks.
A new group committed to creating, enhancing, and commemorating positive traditions at James Madison University, known as The Madison Society, was able to choose a rock big enough for its first project, Spirit Rock.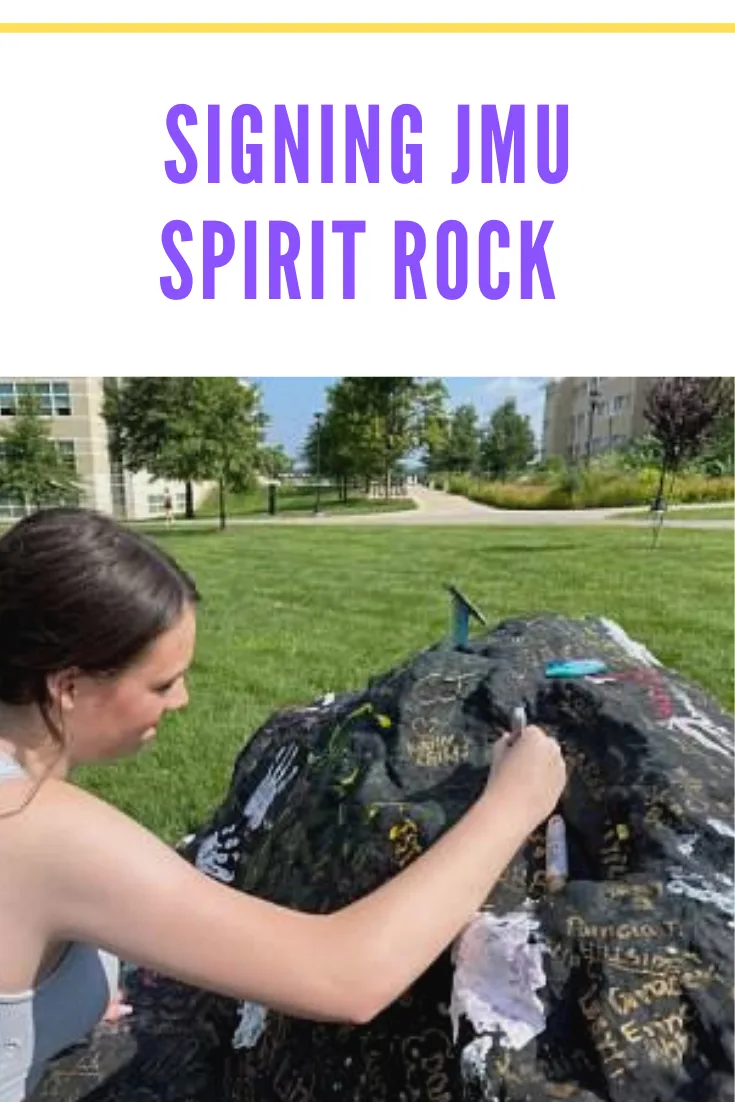 The plan was to create a place where students could respectfully, artfully, and creatively express their ideas. It embodies diversity, culture, and freedom of speech.
On that March day, a large box on Festival Lawn covered Spirit Rock.
There was a crowd filled with energy and excitement in anticipation of what was under the box.
During the reveal, the rock was painted white, and students became the first to place handprints and signatures on the rock, marking the beginning of a JMU Tradition.
Spirit Rock is now an icon of East Campus.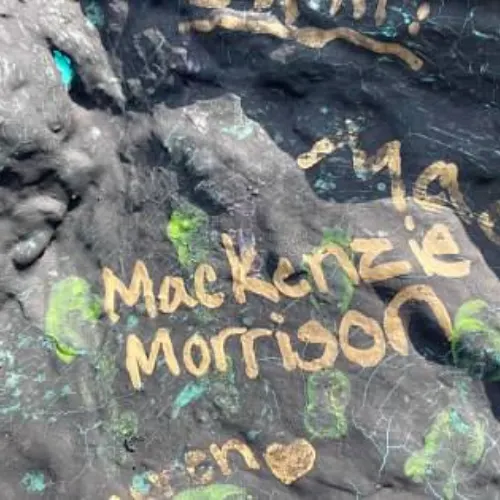 JMU Spirit Rock Fun Fact:
Since its unveiling, Spirit Rock has seen more than 700 layers of paint with creative, artful expression, messages to friends, event advertisements, marriage proposals, election opinions, and social justice issues.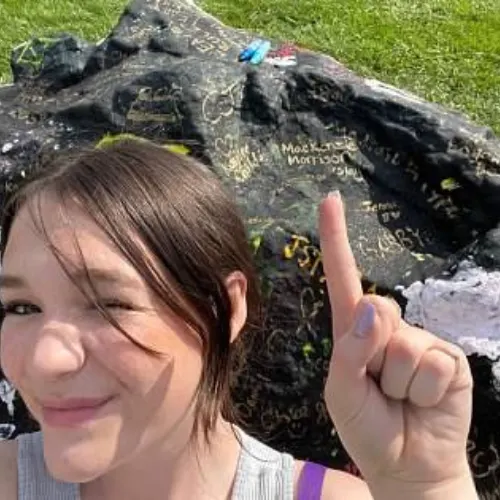 Spirit Rock Location:
If you're ever in the area, visit East Campus at James Madison University in Harrisonburg, Virginia, and see what messages await on the famous Spirit Rock.
It's not far from E-Hall Dining.