This Chicken Caesar Salad is easy. You'll use the Basic Chicken Breasts method to prepare the chicken. You can use a leftover breast to make one serving of this Caesar Chicken Salad.
While the chicken breasts are cooking, the dressing can be made, or you can make the dressing as needed. It's easy!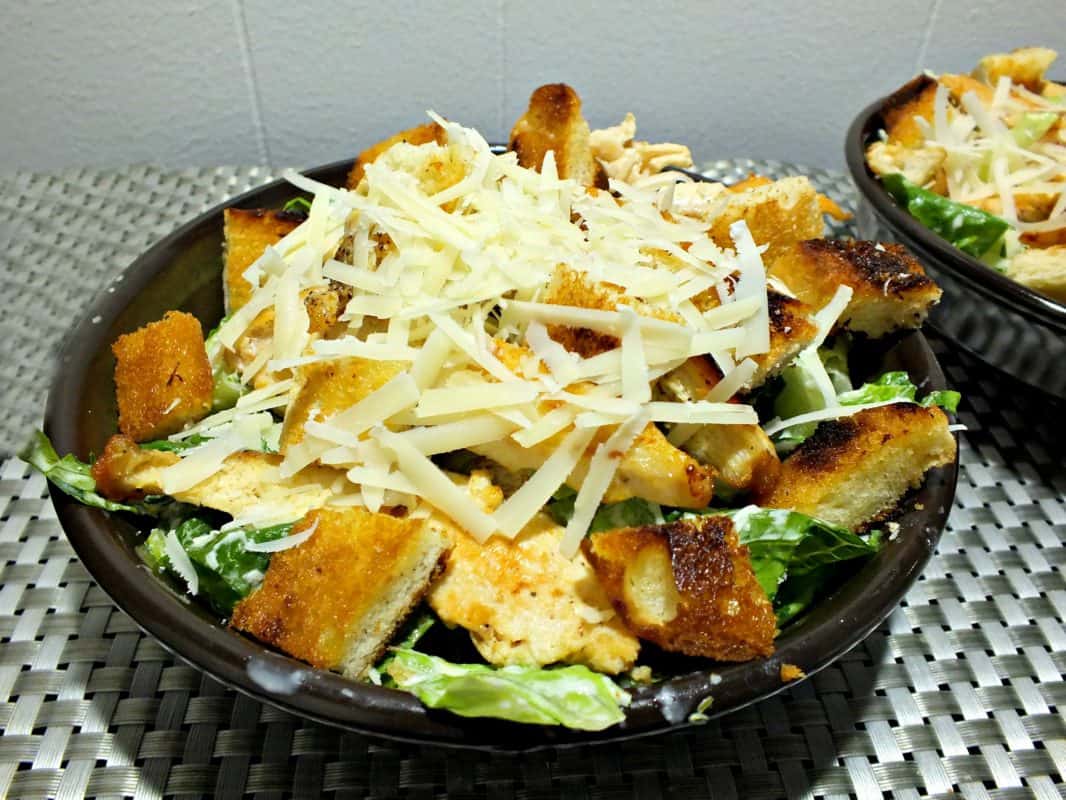 Instant Pot Chicken Caesar Salad Recipe Ingredients:
1 boneless, skinless chicken breasts prepared using the basic Instant Pot chicken breast method, cut into strips
1 clove garlic, peeled and minced
¼ tsp lemon zest
2 Tbsp lemon juice
2 Tbsp Mayonnaise
3 Tbsp. Olive Oil
½ tsp salt
½ cup Parmesan Cheese, shredded
¼ cup croutons, optional
1 romaine heart, washed
Instant Pot Chicken Caesar Salad Recipe Directions:
Prepare Salad: Tear romaine into bite-sized pieces and place in large bowl. Add croutons and ½ of the Parmesan. Toss gently.
Make the Dressing: Add the garlic, lemon zest, and remaining cheese to a small bowl. Whisk in the mayonnaise. Gradually, whisk in the oil.  Season with salt.
Serve. Place Romaine in a bowl (if making for more than one), top with chicken strips, drizzle with dressing.
Recipe Tip:
This dressing is thin. You can thicken by adding more mayonnaise and Parmesan Cheese.
Summary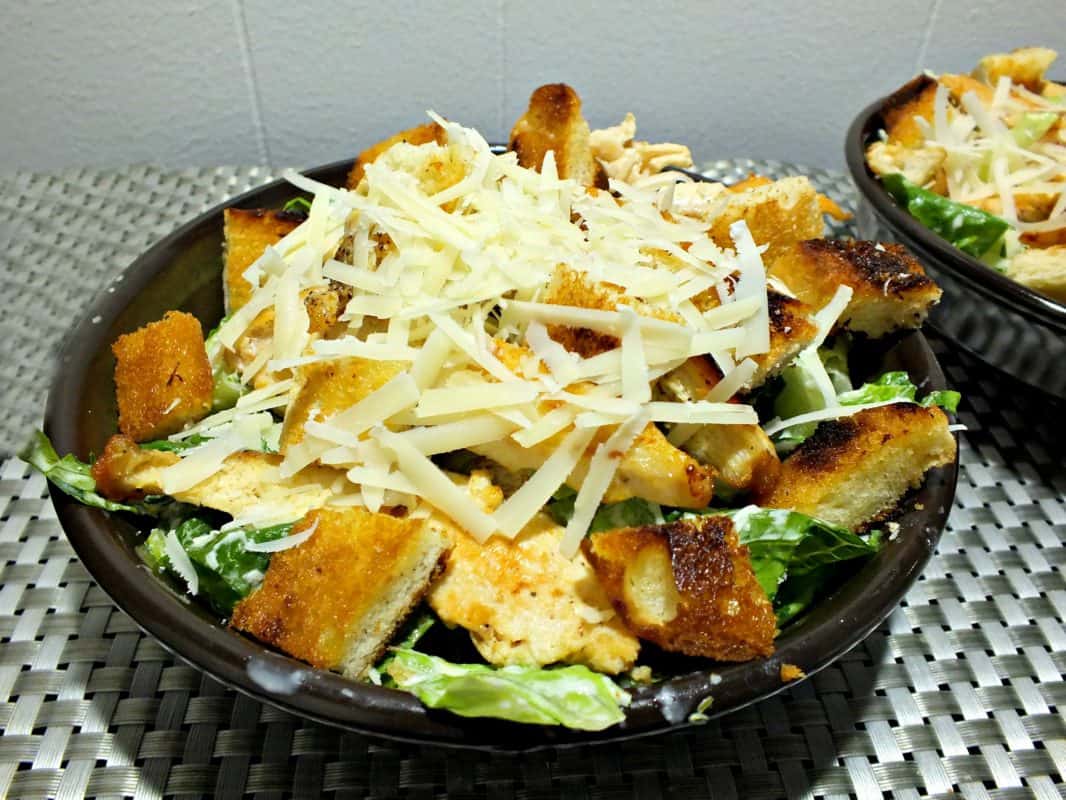 Recipe Name
Instant Pot Chicken Caesar Salad Recipe
Author Name
Published On
Preparation Time
Cook Time
Total Time