Before the Instant Pot, my weekend mornings were the only time I could carve out some time to create a breakfast cake. This Berries and Cream Breakfast Cake with the Instant Pot can be a weekday morning treat. My children love it when they wake up early to study for a big test, and we let this cake cook as a reward after the study session.
It's perfect with coffee and tea too.
It has a texture more of a dense coffee cake than a dessert cake.
You may also want to check out my Pinterest Instant Pot board for more great recipes like this pressure cooker berries and cream cake!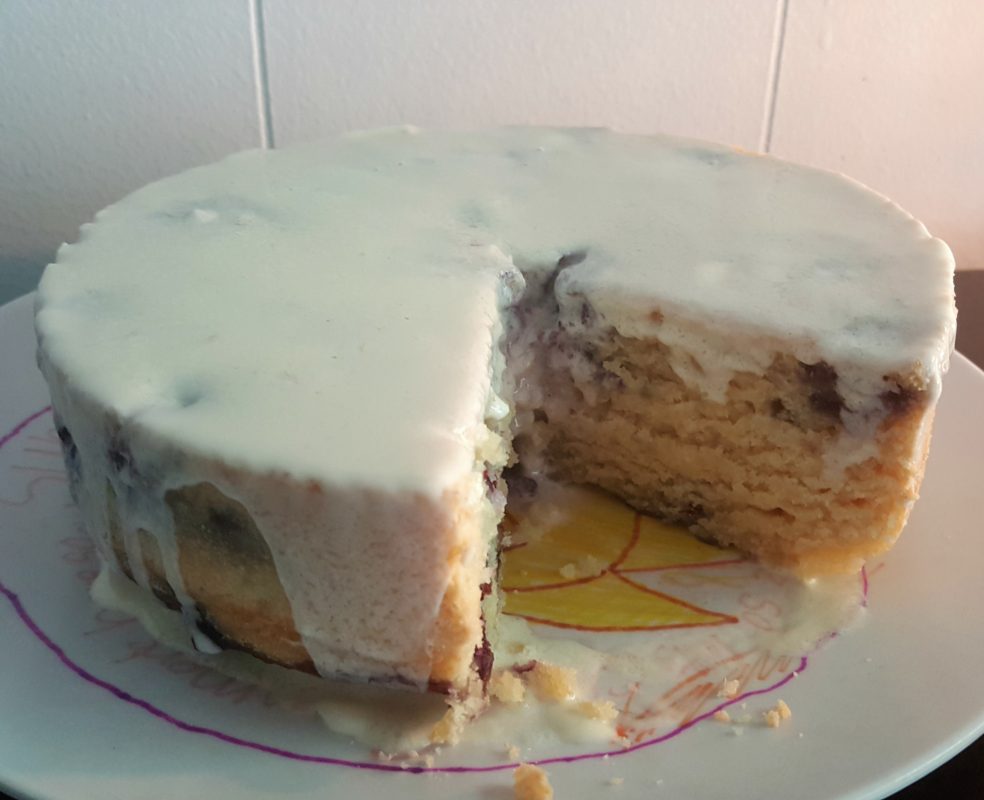 Serves 8
Prep Time: 10 minutes
Function and Time: Manual 35 minutes
Cook Time: 35 minutes
Release Method + Time: Natural Pressure Release 20 minutes
Total Time: 75 minutes
Pressure Cooker Berries and Cream Cake Ingredients:
2 cups All-Purpose Flour
2 ½ tsp. baking powder
1 tsp salt
½ cup butter, room temperature
¾ cup sugar
1 egg
¾ cup milk
6 ounces of fresh berries (I used blueberries and raspberries)
1 container cream cheese frosting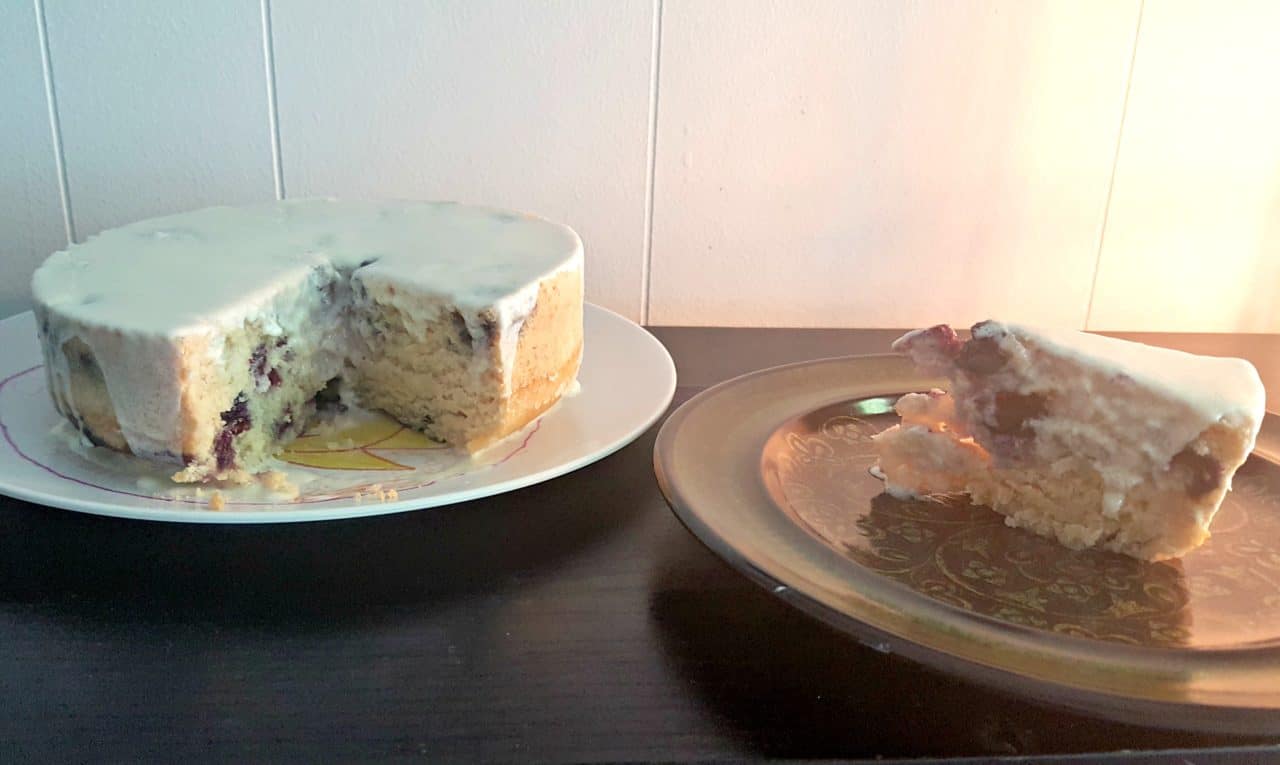 Pressure Cooker Berries and Cream Cake Recipe Directions:
Prepare a Bundt pan. Grease and flour pan. (You can use a 7″ springform pan, check for doneness as it may require more time)
Prepare the Instant Pot: Place a trivet in the bottom and add 1 cup of water.
Prepare the Batter: Combine the flour, baking powder, and salt in a medium mixing bowl. In a large mixing bowl, use an electric mixer to cream together the butter, sugar, and egg. In 1/2 cup increments, mix the flour mixture into the butter mixture. Gently stir in the milk and berries. Pour the batter into the prepared pan. Place a paper towel over it and then cover it tightly with aluminum foil.
Pressure Cook. Using a ling, lower the foil-covered pan onto the trivet. Lock the lid into place and turn the valve to "sealing". Select Manual or Pressure Cook and adjust the pressure to High. Set the time to 35-minutes. When cooking ends, let the pressure release naturally.
Check and Cool the Cake: Unlock and remove the lid. Use the sling to remove the pan from the pot. Remove the aluminum foil and paper towel. Using a fork, check to ensure the cake is made. The fork's tines should come out clean. If not, replace the paper towel and aluminum foil and return to the pan to the pot. Lock the lid back into place and cook for a few more minutes. Place the cake pan on a cooling rack for 10 minutes to cool. Run a knife around the edge of the cake and then invert it onto a plate. Allow cooling completely.
Frost the Cake: Open the container of frosting, and place in the microwave for 15 seconds. Stir the frosting and drizzle warm frosting over the cake. How much frosting you use will depend on your personal preference.