When it comes to arranging our houses, how you plan the space available is essential. That's not an easy job. You will visit tiny houses, neatly arranged and organized. You might also visit huge houses but disorganized and cluttered. What matters is how we utilize the space in our houses. When everything has its place in the house, it makes your work easier. Finding things becomes less tasking and time-saving. Homeowners will want to remodel their houses when trying to maximize space, but what if you are in a rented apartment? There are ideas you can use to maximize space without necessarily bringing walls down?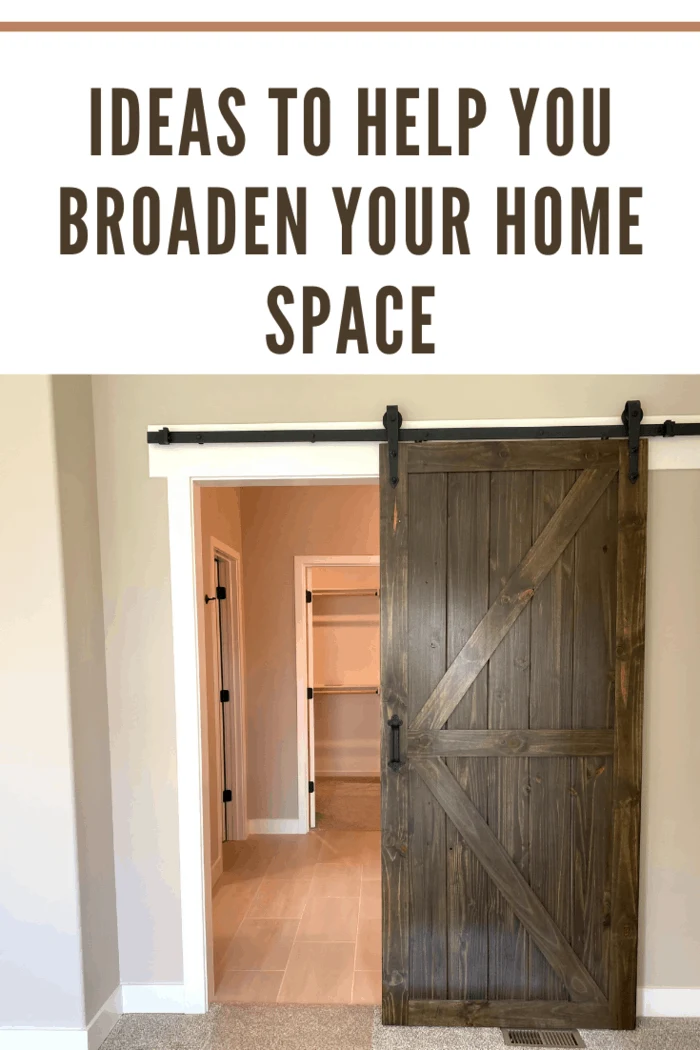 Tips to add more space to your home
Using barn doors
Have you ever realized that the regular doors take up so much space?
People have tried maximizing the space used by doors by adding handbags, hangers, pantry storage, storage for toiletries, or a tool organizer.
You don't have to do all that, however.
Barn doors hang from metallic frames outside the room, covering the doorway but leaving a space between the walls and the door.
They are, therefore, efficient in space-saving and making the house look unique.
The installation of the barn door is easy.
To finish the door's look, there is some amazing barn door hardware for sale at barndoorhardware.com.
Think about your furniture
Most spaces in our houses are occupied by furniture, some of which we do not use.
That said, you must consider changing it or reshaping it to something that will create more space for your house.
Invest in furniture that will multitask as storage areas.
For example, you can use an ottoman as furniture and as an organizer for your children's toys.
That does not just save space but also helps in organizing your house.
You can consider using compact furniture if you have a small house.
Remodel your house
Remodeling your house will help you create more space in your house.
You can join two rooms to create a more prominent space.
You could also consider remodeling your closed kitchen to an open kitchen so that you have a dining table in the kitchen space.
This will allow you to have a bigger living room.
If you can expand your house, choose that alternative to have a bigger space.
De-clutter your house
Taking out what no longer serves you is an excellent idea when creating more space in your house.
Over time, we get messy things in our house, including papers, unused clothes, old bags, unrepaired electronics, and broken furniture.
Installing organizers in your house will also help arrange things neatly.
For example, a pantry organizer, a handbag organizer, a bathroom organizer, or even a shoe rack in the spandrel.
Play around with your lighting
Light affects the outlook of a room.
Having expansive windows allow more natural light into the room, brightening it.
Keeping the windows open or covered in light sheers helps the room feel lighter and taller.
You can have your rooms painted with illuminating colors or cover the walls with wallpapers that add warmth to the room.
Invest in mirrors, different shapes and sizes, in different rooms since mirrors make rooms feel brighter and more extensive.
Invest in hanging shelves
Instead of keeping all your stuff on the floors, you can add hanging shelves on your walls.
Instead of having your bookshelf on the floor, place it on the wall.
They give you more space on the ground.
You can also utilize corners in your house by hanging indoor plants, wall arts, or creating small shelves that can serve different purposes.
Take advantage of high walls
Spaces above doors and windows can be significant storage areas.
You can also use these spaces to have artwork or hangings.
You can utilize these spaces in the kitchen to store pans and pots that you do not use regularly.
You should not see your house as small anymore.
Work towards maximizing the little space you have, and you will surely be excited by the outcome.
Look into the latest trends in house organization for ideas on how to maximize your tiny space.
For example, why not use a kitchen peninsula instead of a regular dining table? This will save you so much space.