We live in a tiny space. A space that needs more seating than we can fit chairs and more storage. Thankfully, we have discovered the Fresh Home Elements (F.H.E.) Foldable Storage Ottoman.
With the F.H.E. Foldable Storage Ottoman, we're able to maximize space and storage and still have a stylish room. It's a great accent piece in our small space, and the extra seating is a nice addition when we have company. The added storage is a great bonus–think of it for blankets, toys, DVDs, the possibilities are endless.
The Foldable Storage Ottoman conveniently collapses flat when not in use and then expands in three, easy steps, taking just 15-20 seconds to assemble with no tools required.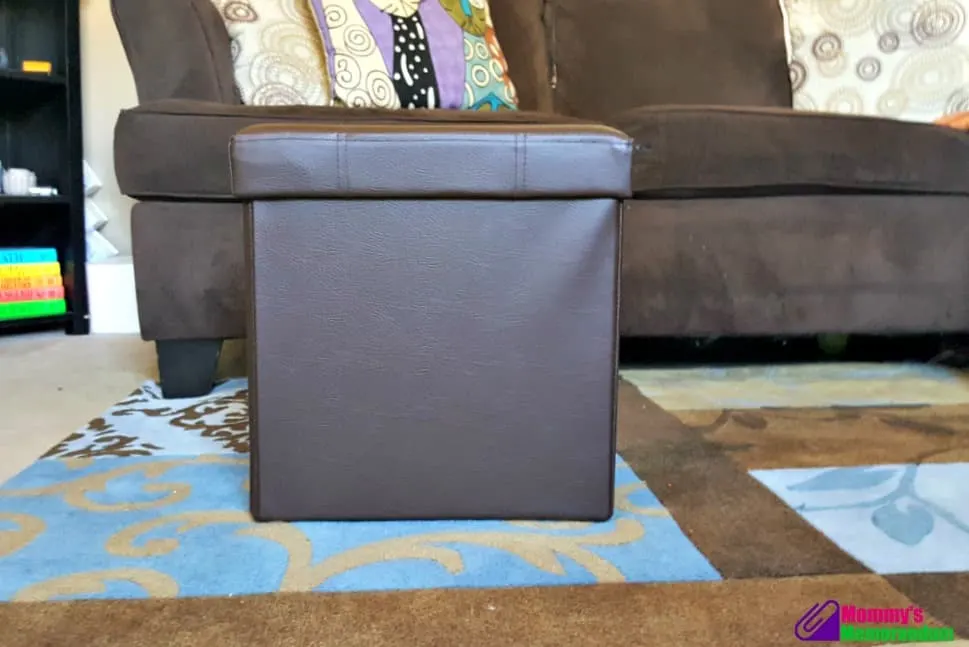 MacKenzie shows you how it's packaged, how to assemble and just how much the Foldable Storage Ottoman will hold in the video below:
With children, it's a great piece as it is durable and easy-to-clean, with just the wipe of a damp cloth.
It has a tufted top that gives the piece a nice look and is comfortable seating. It can also be turned over and used as a side table.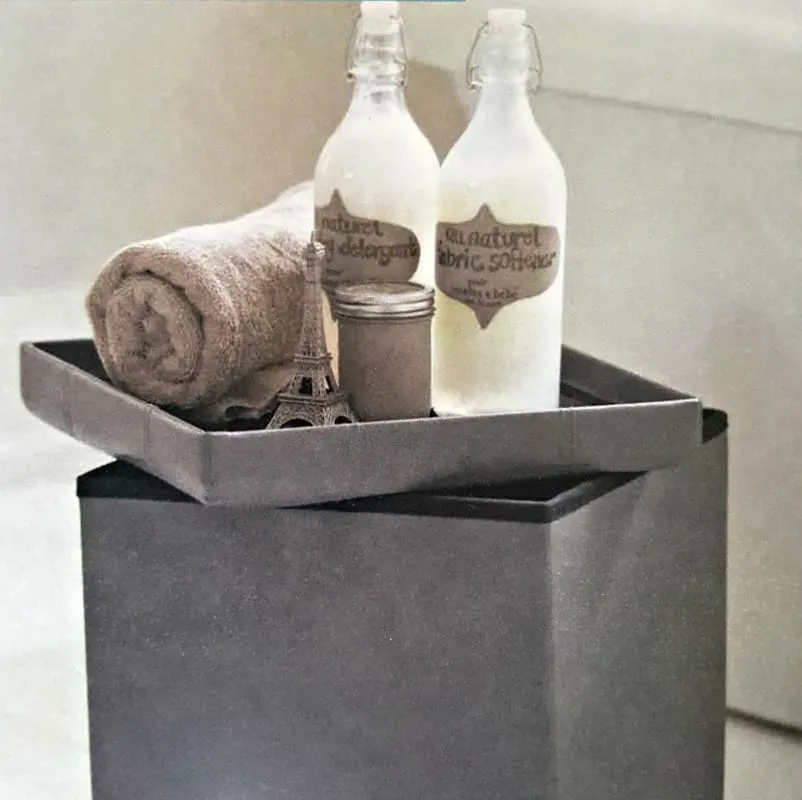 It may be small, but the Foldable Storage Ottoman can support up to 200 pounds of seated weight! You can even use it as a stepping stool!
It is large enough to hold toys, board games, throws or any other small items in your home. We put all the dogs' toys inside and there was still plenty of room!
The Foldable Storage Ottoman measures 15″x15″x15″ when assembled; Inside storage dimensions of 13.75 inches on all sides.
It is available in black, gray white, red, taupe and brown. There are also prints available, making this ottoman a piece for any room!
It has a manufacturer's suggested retail of $24.99.
The F.H.E. Foldable Storage Ottoman is available nationwide at SHOPKO, Target, and QVC.