People are mostly defined by the life they live, their choices, and everything that centers on that. In fact, the people that one associate with have a great influence on a person (Psychology Today). Read this article to find more ways to use music to win friends (Forbes).
However, while this remains significantly true, many researchers have revealed that music influences our social life.
Music impacts our connection with the outside world and our inner selves also.
We are moved by empathy (inc), love, pain, kindness, joy, happiness, and sadness through the songs we listen to and it is safe to say that music has had a significant role in every culture in the world.
Music is a ready tool that fills the space where words are insufficient to express one's emotions.
We consider music a powerful social magnet that attracts us to people who might feel the same as we do and share the same great taste in music as we do.
Suffice to say, listening to music with families, friends, and loved ones bring a great sensation, and it ultimately connects everyone together in the most blissful way possible.
In this article, you will be guided through the friendly processes of using music to win friends and influence people around you.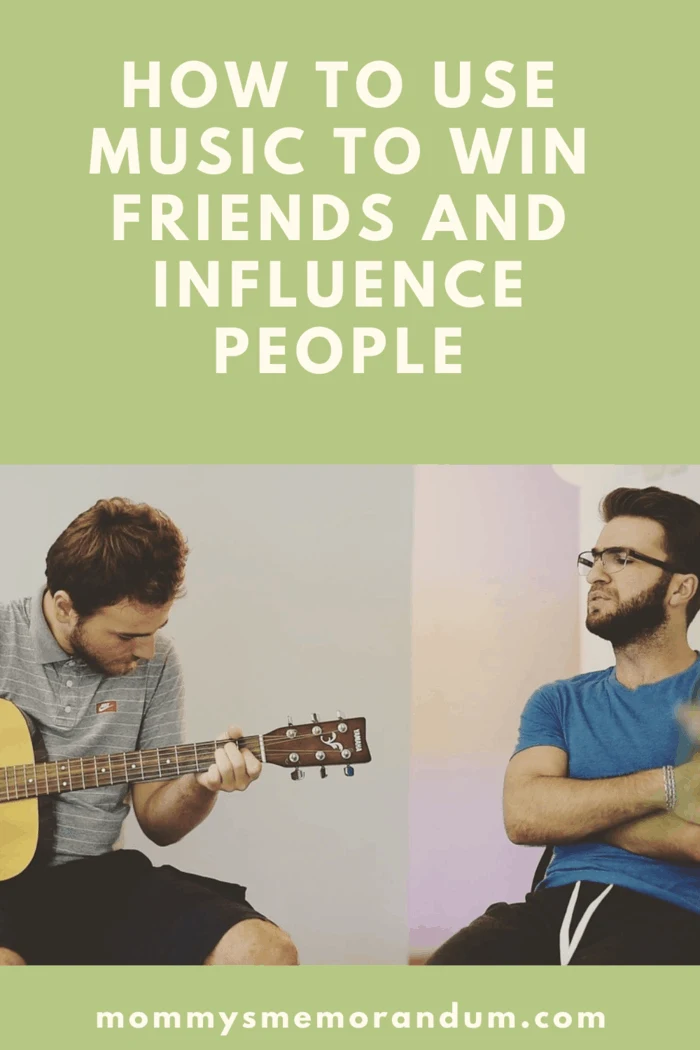 How to Use Music to Win Friends and Influence People
Attend Musical Concerts
Do you remember those good old musical concerts?
That's where your favorite artists come in with their pizzazz to spice up the arena that leaves you banging your head and swinging your hips to the rhythm of the beat.
That is the same arena you once sneaked out to and returned home to before dawn.
Now is the time to visit as often as you can!
Immediately you do, you begin to notice a lot of familiar faces – people beaming with smiles your way and beckoning you to join them.
Go and make sure to introduce yourself to them.
Interact politely with them, and learn more about them than yourself.
Don't let it end there – walk over to the DJ, offer your playlist to be put on, and you never know whose favorite song it might be.
Don't forget to exchange contacts and follow up on your newly acquainted friends.
Are you Nervous?
Well, that's fine.
Better to show up than not to.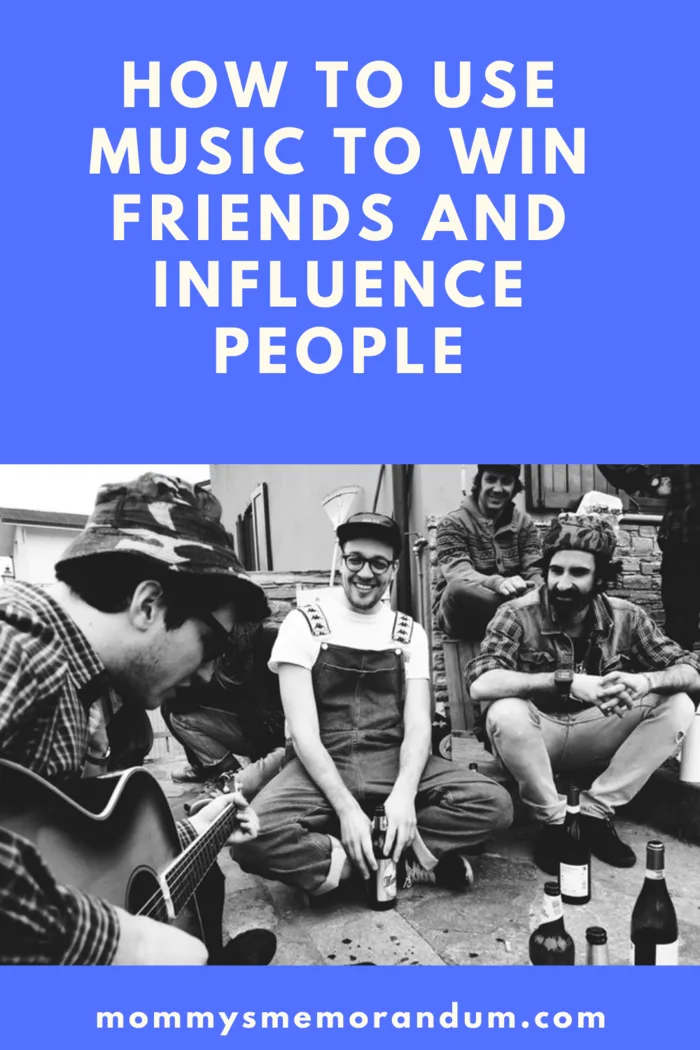 Host your Own Music Party
Another way to win friends and influence people is to host your own parties.
People love parties, and if they have been to your parties before and liked them, they could even get you to organize parties for them.
Therefore, you should make sure you invest in good-quality speakers.
With good quality speakers, you can introduce your music and hopefully discover and meet people with the same taste in music as you do.
Be the life of the party, ensuring that the quality of your music comes out clear and crisp.
You can check for reviews online if you do not know how to get the best speakers.
Through the help of reviews, you should be able to make a decision on what are the best speakers to buy.
Share Your Stuff
You're not just a music lover; you create music too.
You weave them with every strand of musical hair you have.
Okay, that'd be weird.
But it's about time you share your work with your group of awesome friends.
Don't send those random texts that say, "Hey, you like?" be creative with it.
Only after an affirmative reply should you send in a follow-up email message.
And don't forget to request feedback too.
We all love reviews – they let us know whether we are or not on the right track.
You can send this to specific friends you consider to have much more experience than you do.
You can also input a compliment or two about their own work that inspires you.
Be Out There, and Be Supportive!
Now that you have begun attending concerts and music shows in your area, I'm pretty sure you have made quite a handful of friends.
Is anyone of them a producer, a DJ, or perhaps an upcoming artist?
Well, that's great!
You go out there and support them.
Show your love by attending their shows, sharing their posts online, buying their music, and leaving productive feedback when needed.
If any of them plans a show in your city, invite your friends and attend.
As sweet as this may sound, don't ask to be put on their guest lists.
Get onto the dance floor and bring the vibe.
After all, it is your favorite best friend on steel wheels.
Practically, a lot of people love and appreciate consistent support and patronage.
By doing this, you inherently influence them to do more, release more records, make new beats, and earn yourself a dear spot in their hearts.
Use music to win friends' hearts.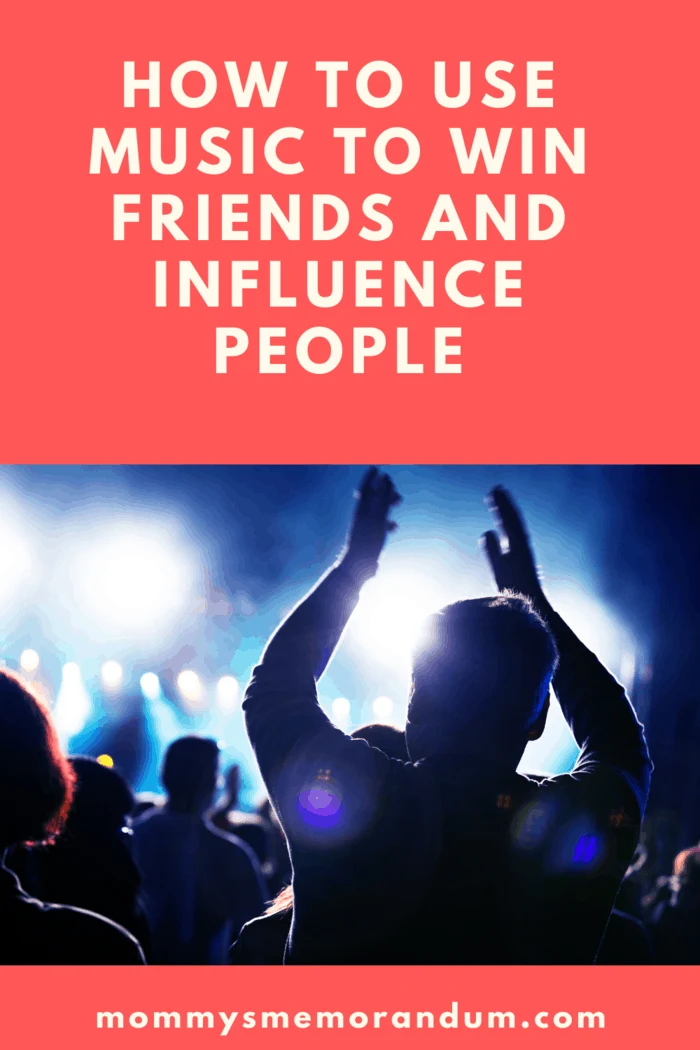 Interact on their Socials
Not following your buddies on their socials yet?
How could you not with basically all that has been explained so far?
Head over to their socials now and select "see first" across all their platforms.
They will most likely reciprocate this gesture, and your C-B level artist in your city will know your name.
At this point, you're a friend or two away from your favorite rock star (Business Insider).
Trust me; this works like magic.'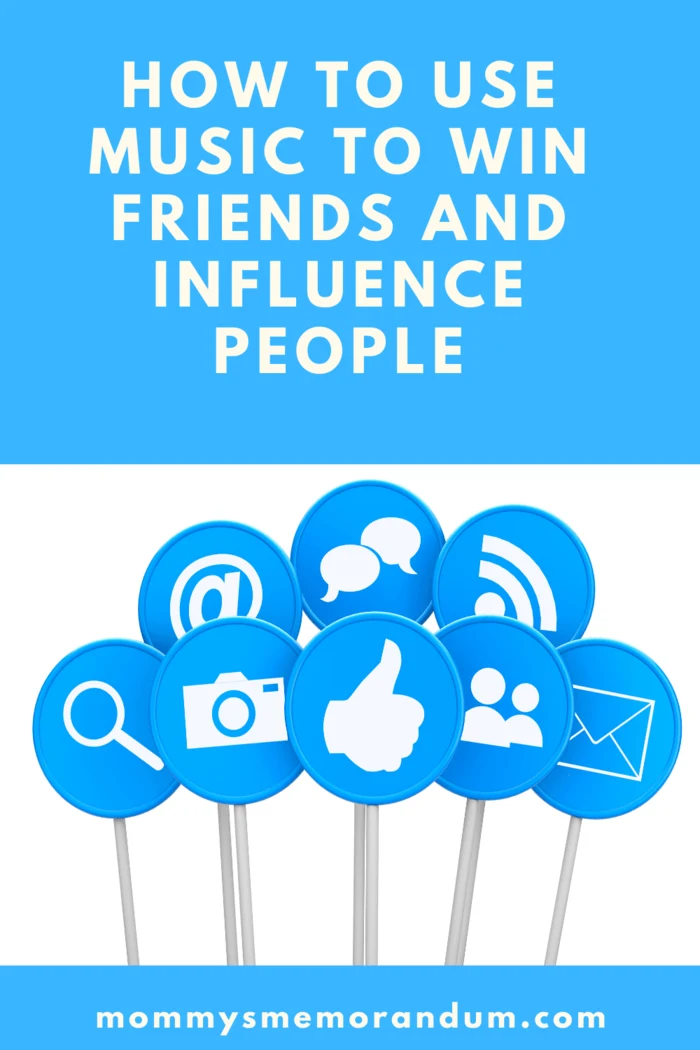 Be a Friend to Your Friends
Now, it's safe to say you have made many friends through the love of music you all share.
Don't end it by being a fan; be a friend.
It's about and beyond the music.
According to Make Use Of, find similar common interests you share; talk about the trips you wish to go on to, show them around your new city, take them to your favorite restaurant, and treat them to their favorite meals.
I'm sure you have a robust network of these awesome individuals on your friend's list.
Remember to always stay in touch and keep your contacts organized.
We hope this article helped you learn more ways to use music to win friends.