Winklevoss Twins Lose the War (and maybe a few friends) with Facebook
A few weeks ago my husband and I sat down for a rented flick called The Social Network.
I'm sure you, by now, know this movie is about the ever-growing social media site, Facebook.
The movie was okay.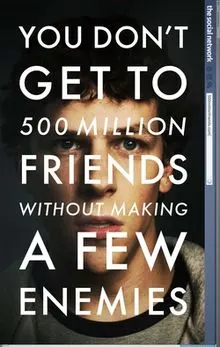 I still am baffled whose perspective it was from because everyone in that movie seemed to be a jerk!
At any rate, the twins, Cameron and Tyler Winklevoss agreed to a settlement of 65 million dollars.
If you haven't seen the movie, the Winklevoss duo claims that the idea for Facebook came from their idea for a popular social network originally.
Yesterday, Ninth Circuit court judges ruled that the Winklevoss boys will have to accept the settlement.
On August 26, 2010, The New York Times reported that Facebook shares were trading at per share in the secondary market, putting the total settlement value at close to 0 million.
The whiny duo argues that the information presented to them was significantly lower than what Facebook's value actually is, and they want in for more money.
Needless to say, the Ninth Circuit's ruling isn't acceptable and the twins are now seeking a rehearing before a larger group of judges.
Obviously, these Harvard graduates didn't read the fine print, didn't research the facts, they just were money struck and took the deal and now want to retort.
I mean, really?
I have no degree (from ANY University) and I know Facebook is work megabucks and continues to grow in popularity.
After watching the movie, I think there may be *some* facts as to where the idea came to, however, I also saw that Mark Zuckerburg was the brainchild who created the code, the application, and the layout that makes Facebook ever popular.
I mean let's face it, the movie cover sums it up perfectly:
Oh, People! Greed is such a horrible thing!
Meanwhile, the Winklevoss Twins have gone on to do other things including the Olympics in Beijing for Rowing, and The New York State Department of Financial Services (NYDFS) has granted a charter under the New York Banking Law to Gemini Trust Company, LLC ("Gemini") – a Bitcoin exchange that is based in New York City and founded by Cameron and Tyler Winklevoss.