The last year was full of discovering new and fun activities for my children during the lockdown. Kids need to be kept busy at all times. Otherwise, they get bored and cranky. So, my new idea is to make printable coloring calendars for my little ones. First of all, they help kids develop their creative skills and learn the basics of drawing. Second, calendars are a great way of getting more organized and keeping track of important dates. You can download some ready templates right here:
Free printable coloring calendar 2021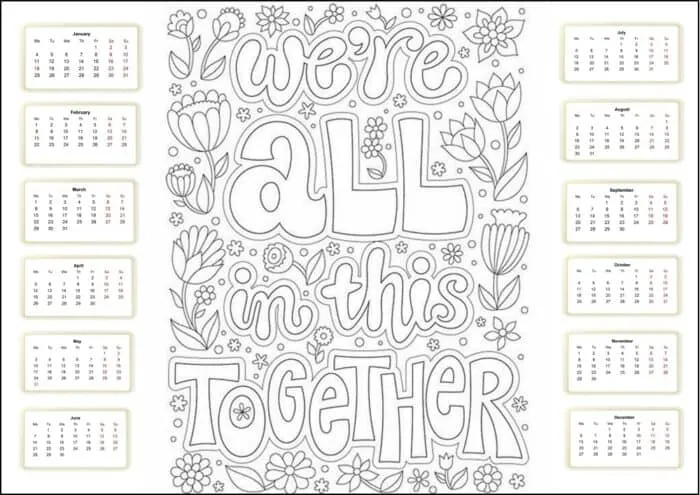 Printable coloring calendar for kids (+ 2021 / February 2021)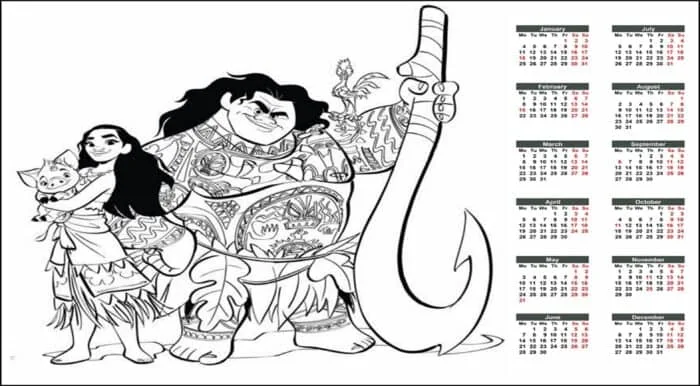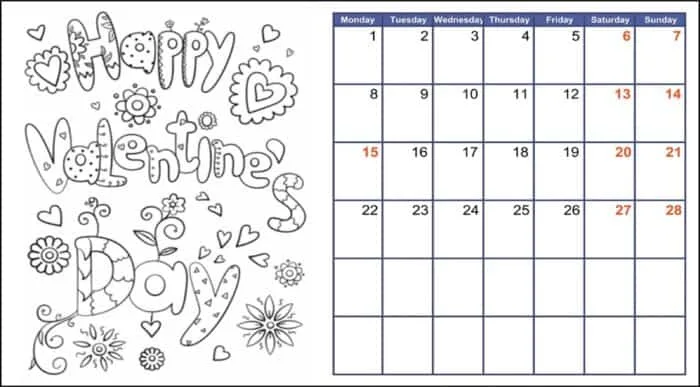 Printable coloring calendar for adults (+ 2021 / February 2021)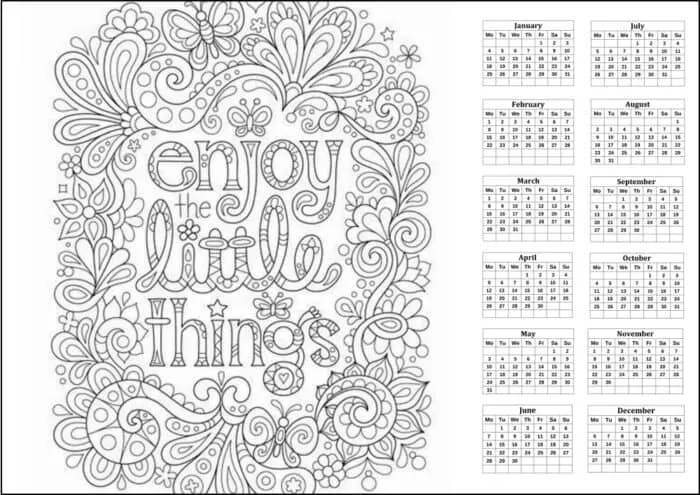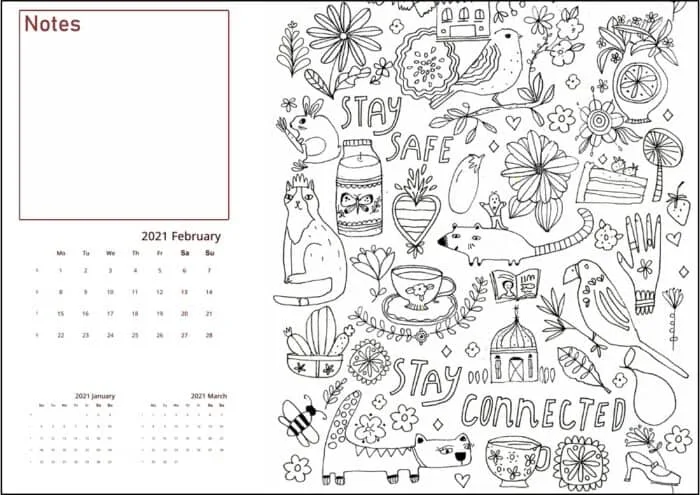 However, you can also make kids' coloring calendars by yourself. I have found a custom photo calendar creator tool that makes the process super easy and fun. The program offers a variety of calendar choices: wall, pocket, desk calendars, and even monthly planners.
Pick a Layout
I picked a large-sized option, so my little ones have more coloring, and I added some cute coloring pictures. The big size was also helpful because we needed a graphic overview of our schedule and upcoming events right above the kitchen table. I think it makes a great morning tradition – eat breakfast and check the calendar to see what is planned for today.
Choose Images
Depending on the layout you go for, you can fit up to ten images on one calendar. You can also add a photo or two of you and your family to make it look more welcoming and warm. Finally, we browsed through various coloring pictures and chose several that my kids liked the most.
Spice It Up
After choosing a template, you can change the design and make it more personal. You can change frames, add outlines, drop shadows, include captions, and so on. We worked on our little project together with my children, and they helped me select the design and clipart.
Add Holidays
By default, you can pick the country of your residency, and the national holidays will automatically be displayed on the calendar. On top of that, I included family holidays, like birthdays and anniversaries, using one color theme and other important dates using another color. Applying various colors for different dates makes the calendar very easy to use.
Yo Hablo Español
Since I believe that learning languages early on is very important, now and then, I try to teach my little ones Spanish. What does it have to do with coloring calendars? Well, you can enable use two languages for your work: English and another one like Spanish, French, Italian, etc. It is a great daily practice that helps you and your children improve language knowledge and pronunciation.
Print It Out
The final step is to select the correct layout at the printing menu and print out your calendar. Now you can get paints, markers, pencils, and sharpies, and let your children color their favorite pictures.
Bonus from Our Family
Not only can you add personal holidays to the calendar, but you also include pictures right in the grid—for example, a wedding ring for the anniversary date or a birthday cake for a birthday. Check out our idea or find your ones if you like the idea.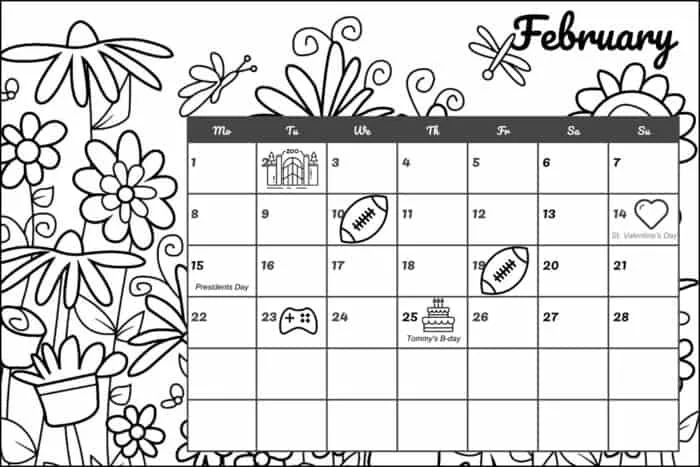 Not Only for Children
Coloring is fun and relaxing, so it is also fine if you would like to create one for yourself! We have mentioned some ideas for a coloring calendar for adults above. You can also browse the Internet and find something more complex to color.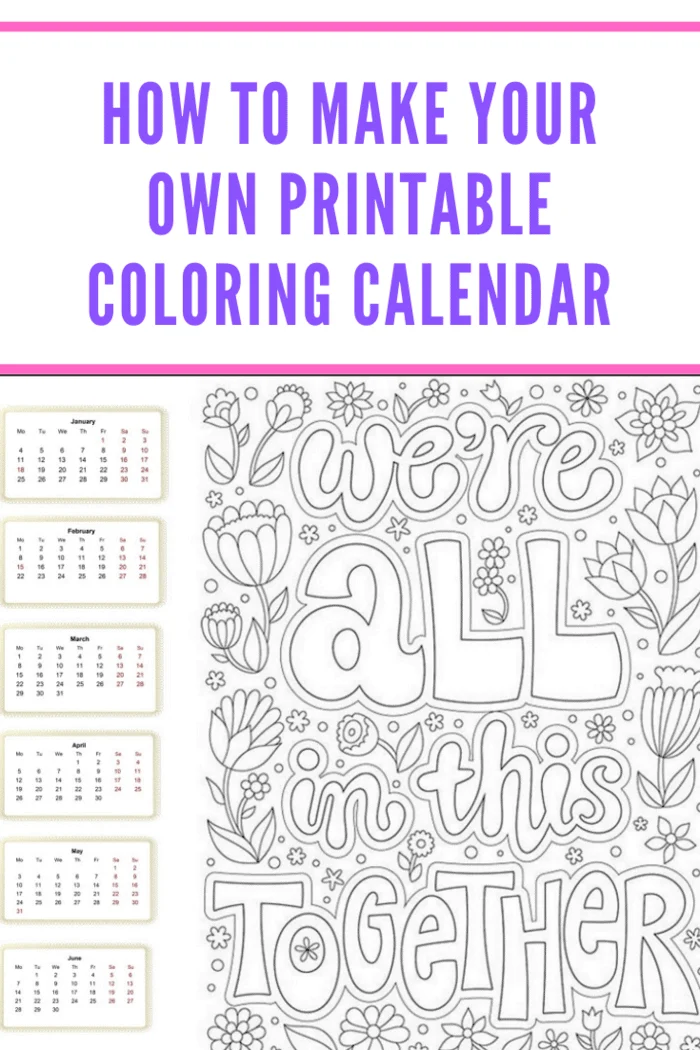 Here is the PDF version for the Free Printable 2021 Calendar Options Above
Make Your Own 2021 Calendar-converted
My family was very excited and happy with the result, which made me happy, too. The kids are busy with coloring, and I have a very convenient overview of my important deadlines and dates right in front of me. A total win-win!