When you have bad credit, it can be a lonely and isolating feeling.
But, the truth is, you're not alone.
In fact, 53% of Americans published by PR Newswire have been told they do not qualify for a credit card or loan because of their credit score.
However, this shouldn't impact your ability to buy the things you need for daily life.
While cell phones used to be seen as a fun luxury, they are now considered a necessity.
If you need to learn how to get approved for a cell phone with bad credit, you've come to the right place.
Keep reading for 5 tips on how you can get a cell phone with bad credit.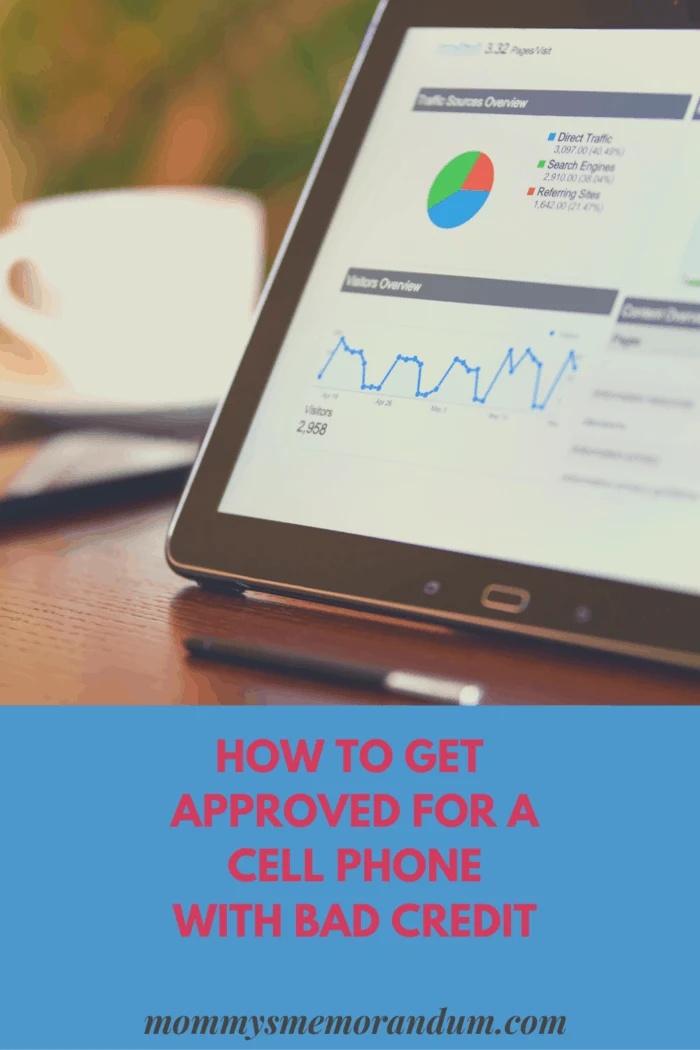 How to Get Approved for a Cell Phone With Bad Credit
Check Your Credit Score
When was the last time you checked on your score?
Is it possible that it's not as bad as you think it is?
Get started by requesting a free copy of your report.
You may find that your score is better than you expected and that you can get a cell phone.
At the very least, you'll better understand your finances, which is always a good thing.
If your score isn't good enough to qualify for a cell phone, then you still have other options.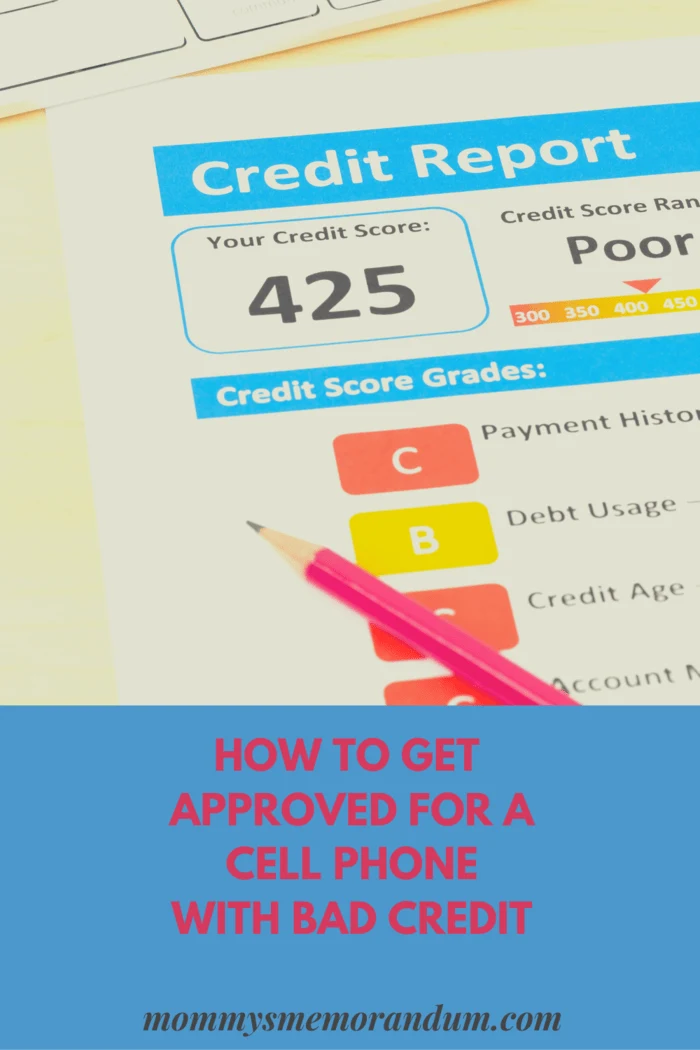 Offer to Pay More Upfront
Some cell phone carriers may give you a cell phone with no credit check if you're willing to put down more money upfront.
This payment is known as a security deposit and it helps prove to the carrier that you can be trusted.
Remember, different carriers may have different policies regarding credit checks. It's best to shop around and find a carrier that is willing to work with you.
Choose a Prepaid Option
Whether you have your eye on the latest iPhone or you don't have a preference for the type of phone you get, consider signing up for a prepaid plan instead.
Prepaid carriers don't require credit checks because you pay for the service upfront and there's a lower overall risk to the carrier.
Simply put, choosing a prepaid plan makes getting a cell phone with bad credit easier.
And best of all, there are prepaid options available under nearly every major cell phone carrier.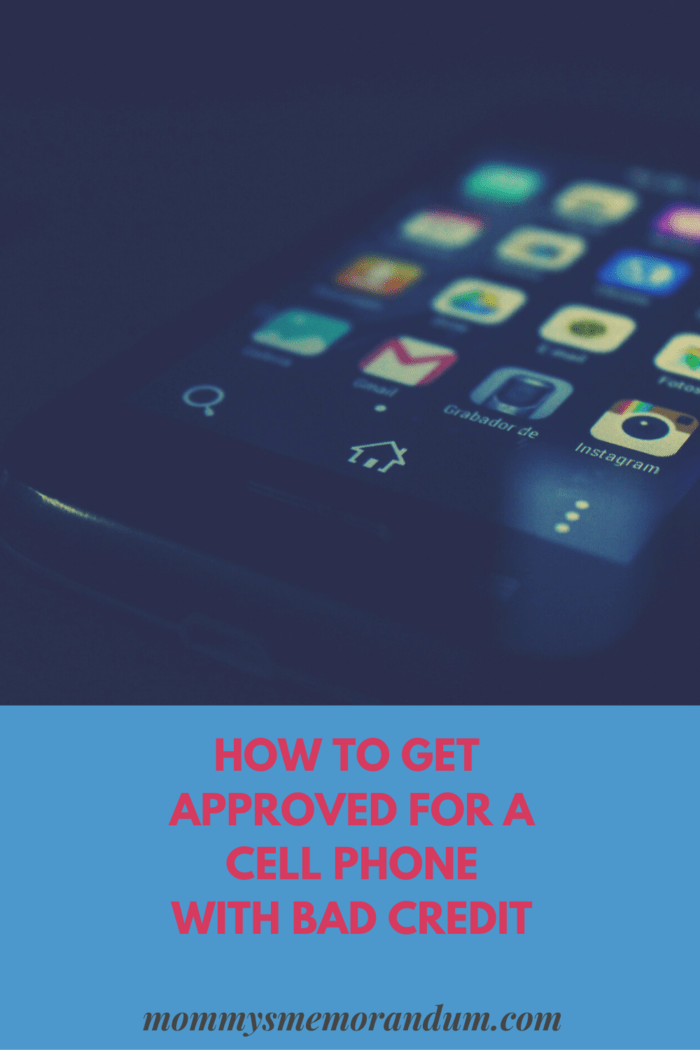 Find a Co-Signer
Just as you would with a home loan or an auto loan.
You can increase your chances of getting a cell phone by asking a trusted friend or family member to serve as your co-signer.
This gives the carrier peace of mind that if you can no longer pay for your cell phone plan, someone else on the account will take responsibility for payments.
Alternatively, if your friend or family member isn't comfortable being a co-signer, ask if they would add a new line for you to their existing plan instead.
Carriers typically only run a check for the primary account holder.
This way, you could pay them directly instead of going through a carrier.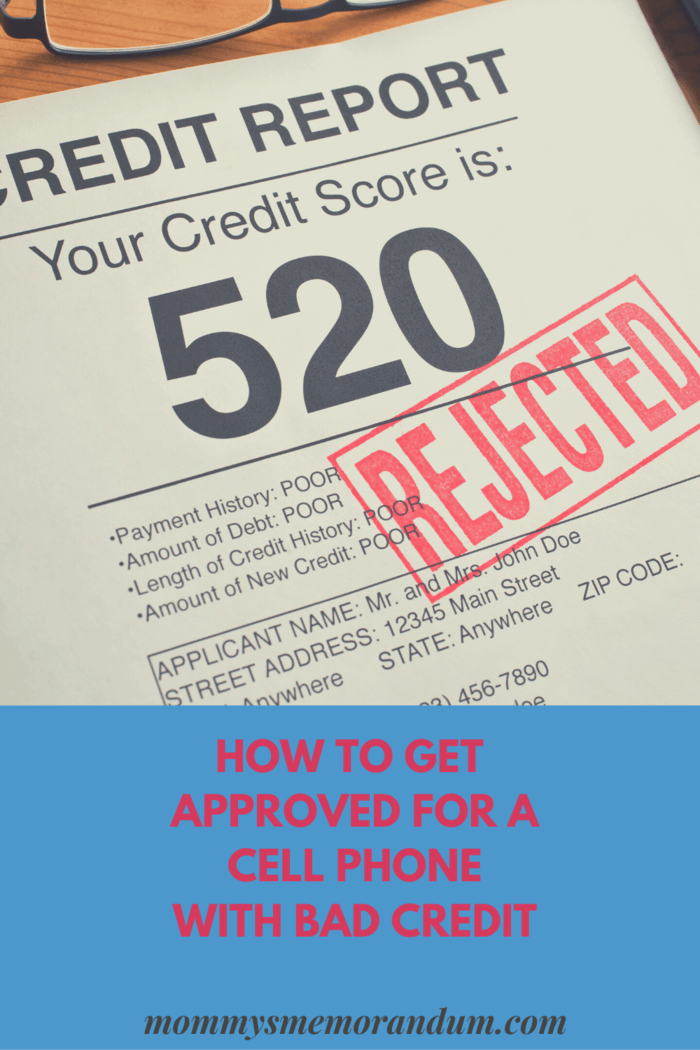 Now You Know How to Get Approved for a Cell Phone with Bad Credit
Now that you know how to get approved for a cell phone with bad credit, you can have more confidence when meeting with carriers to get the phone you need.
Keep reading through our site for more information about how to improve your finances, health, and overall wellbeing.