College dorm rooms usually aren't the most spacious, but with ingenuity and creativity, you can help find a way to turn your dorm room (or your corner of one if you've got roommates) your own. Spicing things up can range from adding a personal touch to some dorm room essentials to creative decorative choices for your dorm room ideas. Here are seven ideas to help make your dorm room someplace special.
Custom Desk Calendar
Another great way to show off some personality is a custom desk calendar can be a great way to show off your personality through family photos or just images of things you're interested in. They're also great for keeping track of your day-to-day schedule and assignment due dates. A decorative piece that's also extremely practical.
Artwork
If you're a creative type or enjoy making artwork, consider ordering a print or framing one of your favorite pieces. If you want something a bit more classy, you can even order a print on stretched canvas for that fine art look. If you're not one for painting or digital artwork, you can also have a photo printed on stretched canvas.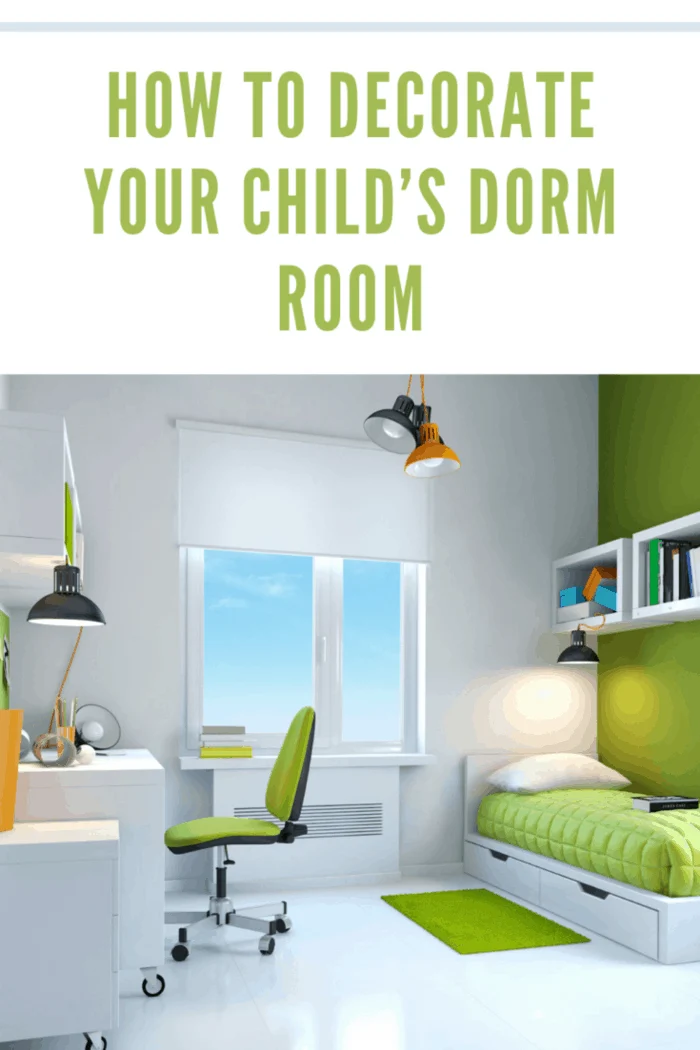 Custom Photo Blanket
What better way to keep your family close while you're out at college than a custom photo blanket from collage.com. Whether you go the sentimental route and decorate it with family photos or something more abstract and use nature photos or art pieces, the sky is the limit. Not only will you have a cozy blanket for those cold winter nights, but also a great conversation piece.
Photo Wall
With a few strings of fairy lights, some clothespins, and a polaroid camera, you can create a nice photo wall to display and cherish all the memories you make throughout your time at college. You can display your favorite photos of friends, family, or just scenic shots that you enjoy. It will be a great way to think back on all the good times you've had, but also a great way to inspire yourself when stuck studying for finals week, looking forward to making new memories when you celebrate being done with the semester.
Common Area
If you have the space for it, making a little common area to hang out with friends is a great idea. Storage ottomans can be a great dual-purpose way to solve seating issues and give you room to store more stuff. Having a small seating area can be great for game nights, dinner parties, and those all-nighters before finals.
Loft Your Bed
The bed takes up the biggest chunk of real estate in your dorm room when it comes to dorm furniture. While it's not always possible, if you can lift or make your bed a loft, it'll open up a good chunk of storage space under the bed or even a cozy little study nook to really get into the zone and work hard. Alternatively, you can make a canopy over your bed, store some lightweight things on it, and even add a drawn curtain around your bed for extra privacy.
Line Drawers with Contact Paper
The inside of your drawers isn't something most people think about, but livening up your drawer space can add a surprising amount of life to your dorm room. Adding some contact paper to the inside of your drawers can add a lot of personality to your room. While it's not something always out on display, it'll add a subtle touch of personality to something that's usually bland at best and almost unfinished looking at worst. You can even add a little bit of personality, picking a patterned contact paper that really fits your style.
With a few simple tricks, you can liven up your dorm and take care of the dorm room essentials all in one go. There are plenty of other ideas out there, but these are a decent starting point to cover the basics and help make your dorm room pop; but also are practical and add a good amount of storage space to your room.