Currently, home building manufacturers are being challenged by the demands of the housing marketplace. It is no wonder that all are offering added features and better quality.
Each extra element and improvement structured in home building has repercussions concerning the entire house performance.
Such results include the moisture balance inside the home and its building components — the reason why home manufacturers, like prefab container houses manufacturers, are very detailed towards home structuring.
Homeowners can also affect the moisture levels within the household, warns Avalon Management.
One can do steps in a day-to-day home operation to minimize the risk of moisture problems.
Check out the list below to avoid such issues inside the house.

Identify the signs of moisture problems.
Any moisture concerns can be quickly remedied if they are discovered right away. Here are the signs of possible moisture problems:
❏ Persistent Musty Smells
Finding the source of the odor is essential to eliminate its source. Impenetrableble stenches give indications that the floor or wall cavities are rotting on the inside because of undetected moisture cause.
❏ Discoloration of Walls and Ceilings
Don't disregard ceiling and wall stains because they mean serious moisture problems. Homeowners may have misconceptions that these stains are due to rain, but they are not. More often than not, the cause is condensation within these cavities.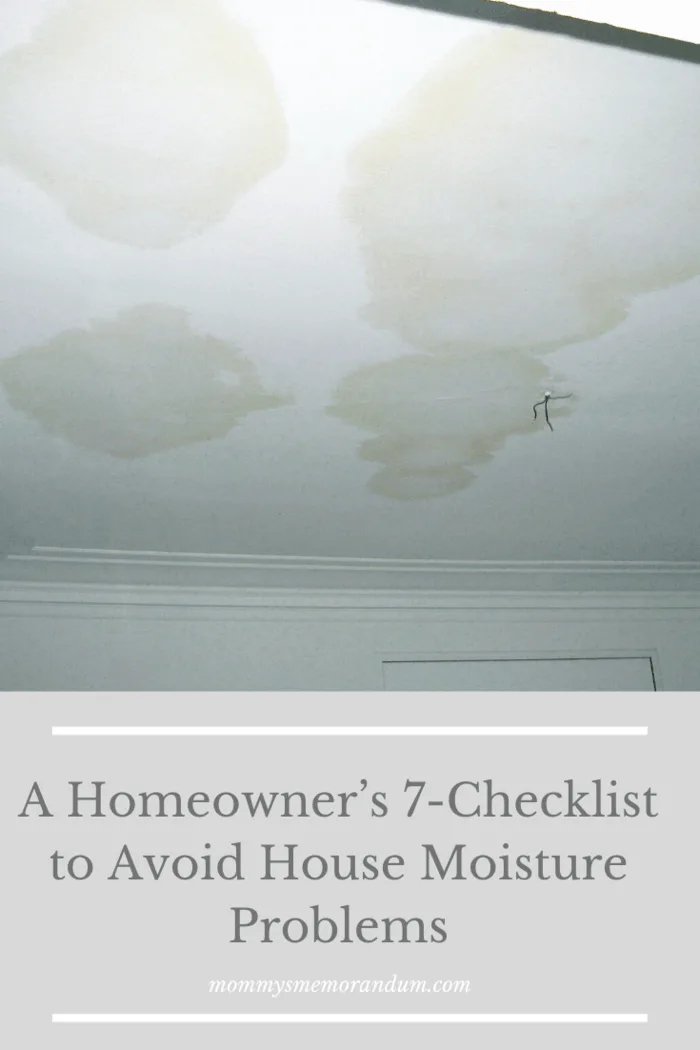 ❏ Swelling of Floor, Wall, or Ceiling Finishes
Stains that appear in hot and humid summers are usually caused by water vapor moving from the exterior. Expect that it will condense on the cold cavity side of the wallboard. If stains only happen after rain, assume that there will be leakage. One must avoid painting low-permeability paints over stains, for this can cause more condensation issues.
❏ Condensation on Window Glass
Water intermittently condenses on window panes inside the house during cold winter months. If this frequently occurs, then it can only mean two things. One, the house lacks suitable storm windows. Or there is excessive humidity inside.
When it is summer, water forming on the outside of windows also warns that there is a condensation in the wall cavities. This can likely occur if the indoor thermostat is too low.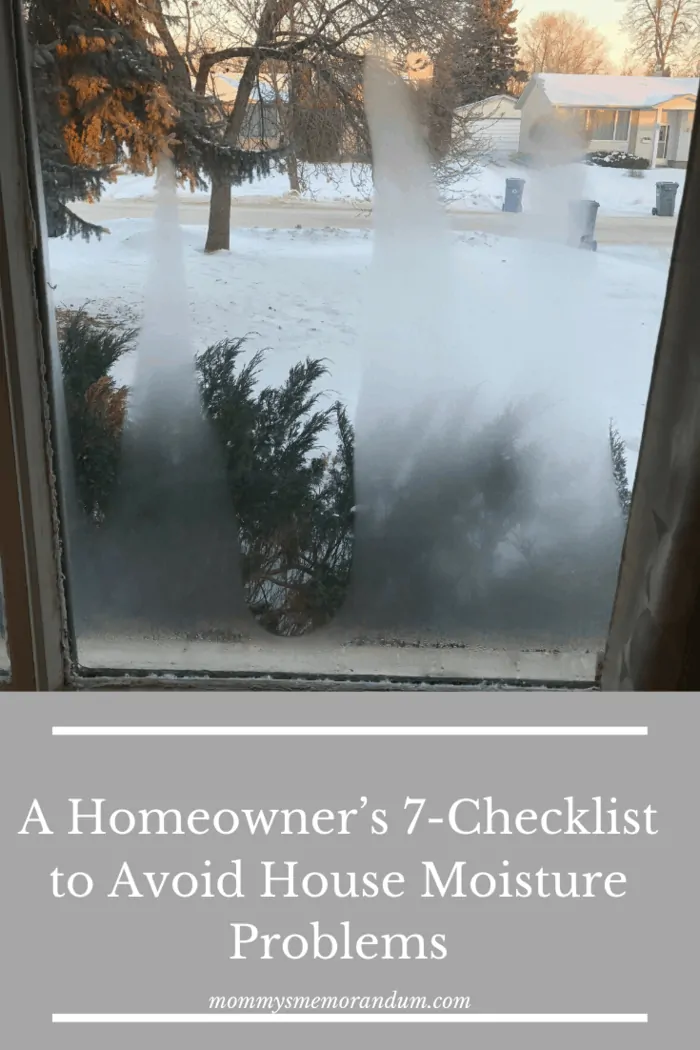 ❏ Dumped Water Under the House
Ensure that the air conditioner condensate wires and dryer exhaust duct wind up outside the skirting. Because if no water vapor can be found from these sources, it could mean that they got disconnected, and the contents were dumped under the home – this can turn into another moisture concern.
Remove moisture problems at the source.
Moisture problems usually begin with excess water discarded in the air through household activities like bathing and cooking. Also, storing wet or damp laundry and firewoods inside the house can start causing problems too. Not to mention having several indoor plants can attract water vapors. Hence, a whole-house ventilation system requirement might be fundamental to avoid moisture concerns.
Set the thermostat above 75°F in humid climates.
Set the thermostat at 75°F or above in the summer season for a lower setting can cause condensation inside wall cavities.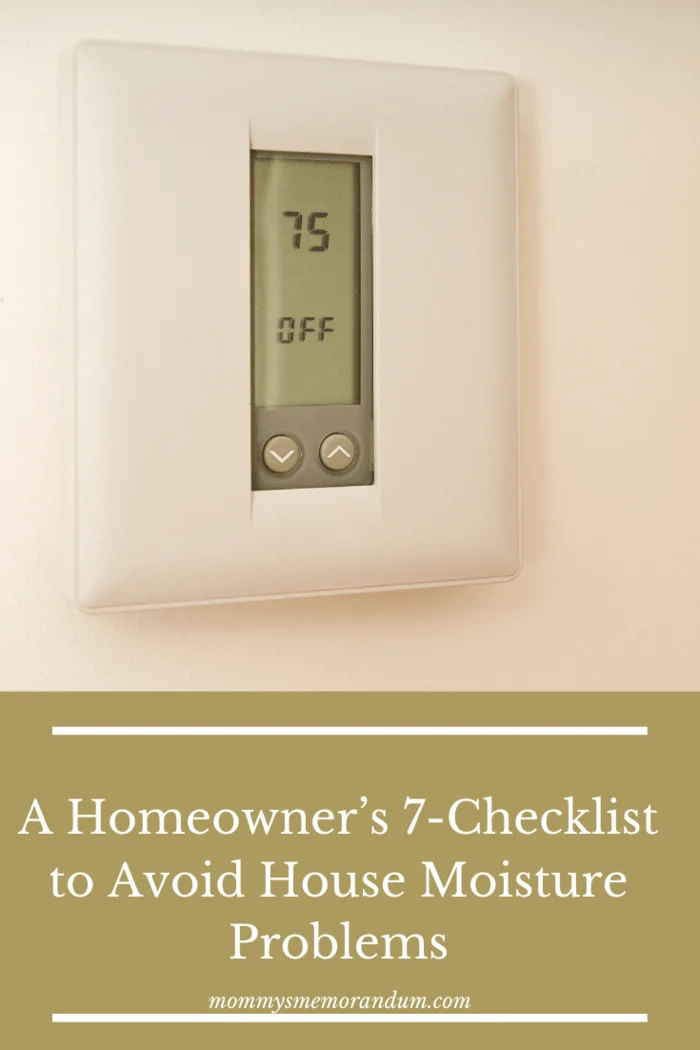 Do a monthly check-up on the cooling equipment filter.
Congested filters can obstruct the air conditioner's capability to eliminate moisture from the air. Besides, it hinders condensate drainage in some cases.
Using pleated filters for better dehumidification and better dust control will be better.
Furthermore, filthy filters should be either tidied or interchanged.
Do not cover the floor vents.
In several houses, air from the air conditioner or heater is dispersed through vents on the floor.
So covering these vents through rugs or furniture can imbalance the system and make cold spots on different room areas.
This will result in another potential moisture condensation.
Do not use unventilated kerosene, propane, or other combustion heaters.
For every gallon of fuel consumed, about a gallon of water is released into the air.
This is a primary source of water vapor that can easily cause moisture concerns.
Some unventilated heaters can also increase pollutant levels that add to health problems.
Bigger is not always better – when it comes to an air conditioner or heat pump.
An important thing that a homeowner should know is to buy a properly sized air conditioner or heat pump.
Oversized air conditioners will cool the air quickly yet will do poor dehumidification.
It will leave the air cold but clammy, and the level of humidity can potentially promote mold growth. If the thermostat is decreased to offset the clamminess, areas within the house will be colder.
This then will increase the possible condensation.
Conclusion
In summary, all home moisture problems share the same factors – a moisture source, a mode of moisture transport, and a moisture accumulation site.
It is better to avoid such issues by fixing the source while it is small than wait for it to get bigger and cause more house damage than you ever imagine.