Cannabidiol (CBD) has always proved its wonders in treating many health conditions, alleviating numerous symptoms, and lessening the risks of developing them throughout years of medicinal research.
Moreover, CBD is perfect for family use – helping every family member, ranging from children to CBD Oils for dogs.
Because of this, medicine manufacturers extracted this substance from Cannabis plants and transformed it into different packaging – CBD oils, gummies, lotions, patches, and many more – so that everybody can enjoy it.
Looking at the psychological and emotional perspective, as a mother, you can help your children in several ways with the help of CBD.
This article will look into how CBD calms you down, especially for mental conditions, like anxiety, that can help your child cope.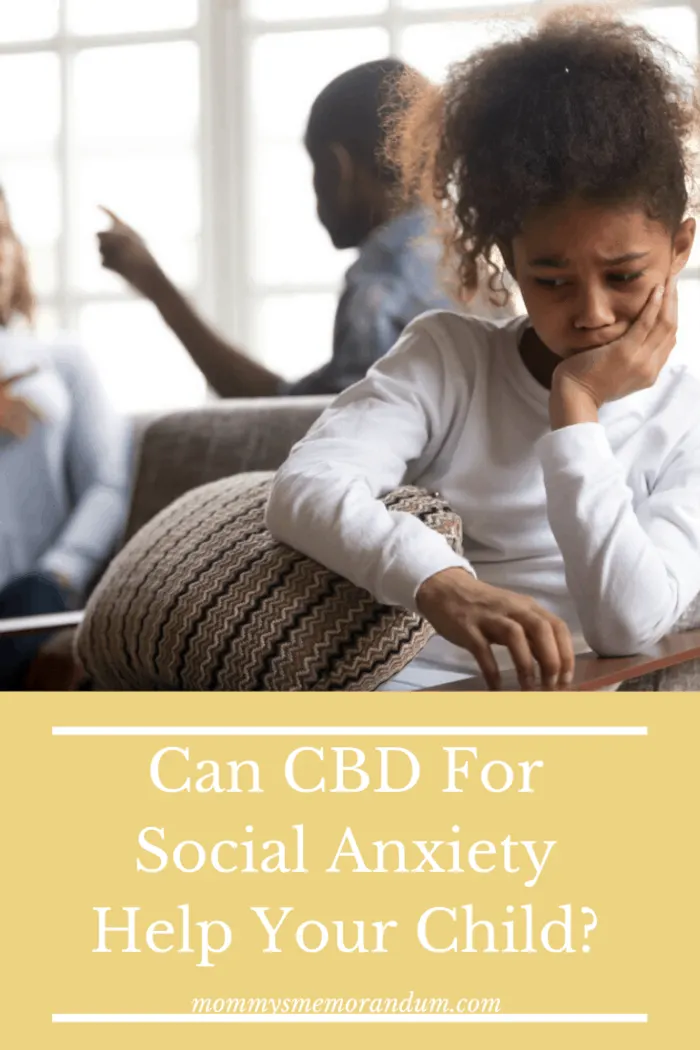 Can CBD For Social Anxiety Help Your Child?
What is Anxiety?
Anxiety is a severe mental health condition, which can affect everybody.
With the proper care and support from parents, a child can overcome the excessive occurrence of this condition.
Occasional anxiety often causes worry to many people, and experiencing worry and fear from time to time is entirely normal and a part of life.
However, when one experiences frequent episodes out of the individual's control, which usually interferes with daily activities and will cause unpleasant results, one possesses an anxiety disorder.
Some signs and symptoms of common anxiety you should monitor in your child are:
Sweating
Trembling
Restless, tense, and nervous feeling
Hyperventilation
Sleeping issues
Increased heart rate
Focus and attention issues
Gastrointestinal (GI) problems
The difficulty of controlling worry
Your child may not know that they're already experiencing anxiety, so you should always watch this and consult an expert immediately to confirm if it's anxiety, what type of anxiety disorder it is, and ways for treatment and care suggests WebMD.
Your child psychiatrist might recommend CBD treatment, but don't worry about the conventional psychoactive effects that you're aware of.
CBD products are known to have tiny to no traces of tetrahydrocannabinol (THC), which is responsible for the psychoactive effects or the 'high' sensation.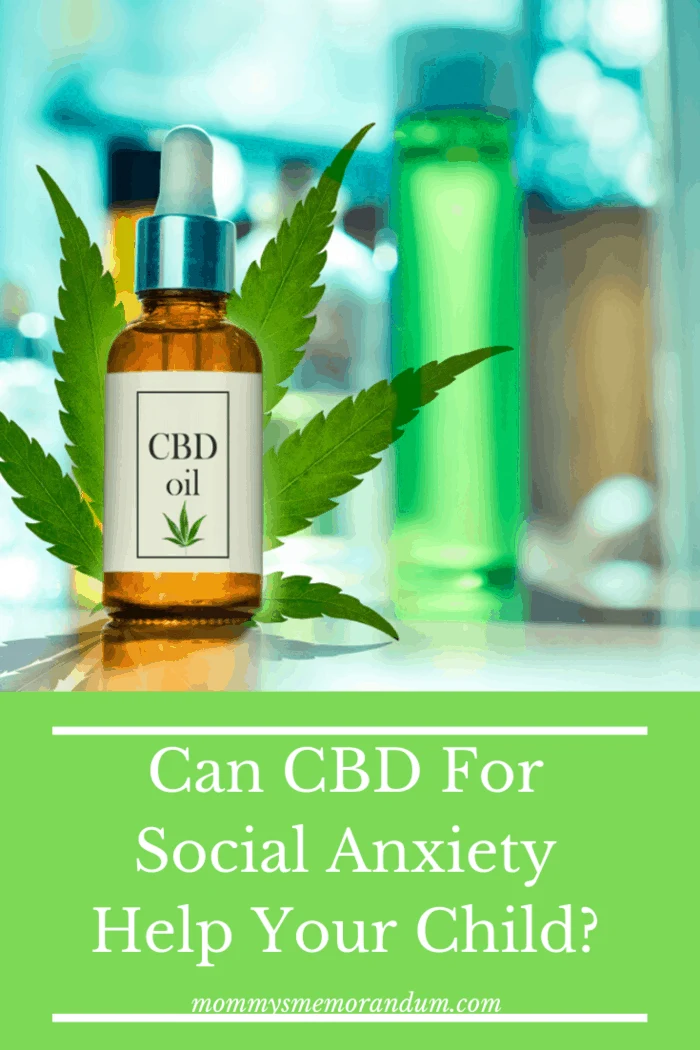 Here are some ways how CBD helps your child with social anxiety:
Sleep Improvement
Since professionals in improving anxiety mostly recommend CBD, it can also promote benefits for achieving better sleep and combating sleeping difficulties.
According to the National Sleep Foundation, babies, children, and adolescents need more sleep (around 8 to 13 hours or more) than adults to supply for their physical and mental development.
For a child experiencing social anxiety, achieving 8 hours can be difficult, no matter how much they want to sleep.
Warm milk is the best solution for this, but CBD has your back when this doesn't help anymore.
One of the biggest causes of sleeping difficulties is stress and anxiety since it would be hard for the body to relax during bedtime.
Administering small doses of CBD products to your child can increase alertness and lessen daytime sleepiness so that it can re-establish your child's sleep cycle.
Fewer Panic Attacks
Panic attacks and anxious feelings often characterize anxiety disorders.
Taking CBD can reduce panic amongst children.
The optimal way to take CBD to stop panic attacks immediately is through sublingual consumption – where CBD oil is taken under the tongue.
Since the mucous membranes in the oral cavity are composed of tiny capillaries, CBD will be directly absorbed by the bloodstream, performing a quick and painless effect.
Once CBD circulates in the bloodstream, high blood pressure will significantly decrease, and blood flow in the brain will improve.
Taking CBD oils can taste "weedy" and uncomfortable for children, so you can also infuse it in food delights that can be more tolerable for children, such as smoothies, peanut butter, yogurt, pizza, and more.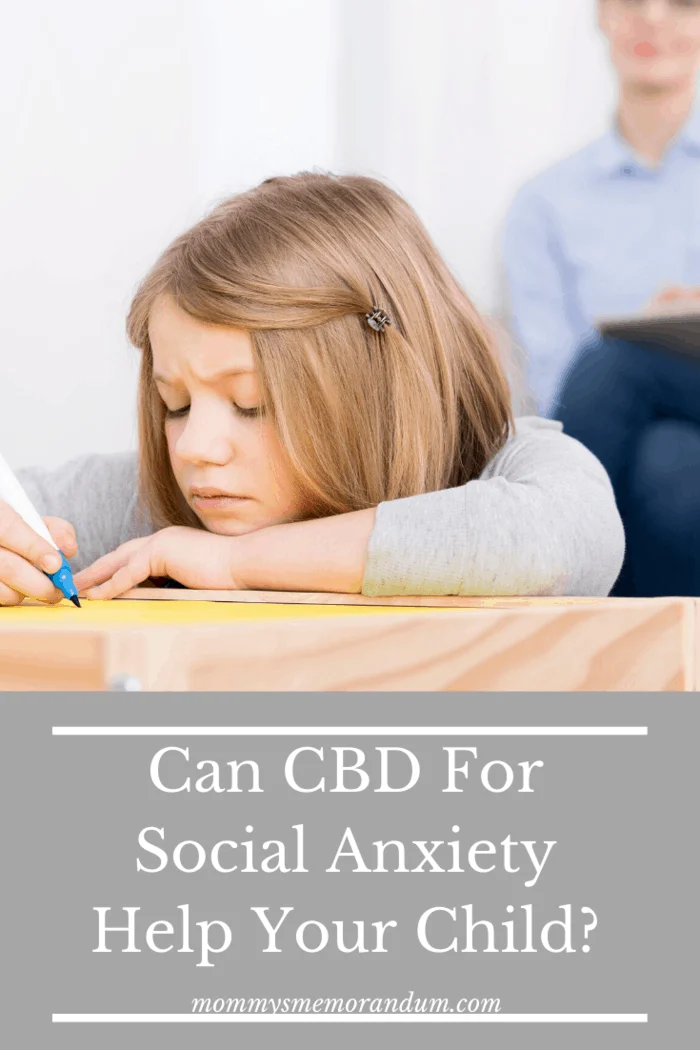 Mood Regulation
Once your child is out of control in sensing danger and worries about their environment, mood swings or 'tantrums' usually occur.
Emotional fluctuations and mood swings can be a repercussion of feeling anxious.
Conventional methods of treating drastic mood swings are improvement and changes in lifestyle, such as proper diet, exercise, and sleep patterns.
Serotonin reuptake inhibitors (SSRI) drugs can also help.
For a natural way of improving the neurochemical balance in your child, in the form of mood swings, consider using CBD.
The endocannabinoid network in the nervous system contains endocannabinoids, neurotransmitters responsible for regulating serotonin and dopamine levels in the brain.
Once there are gaps in the Endocannabinoid System, it should be quickly repaired by substances that can help bind cannabinoid receptors for it to function normally. This is where CBD comes into the picture.
With CBD, children can reduce their anxiety and mood fluctuations inside their social environment.
Conclusion
Along with taking medication are health risks that can significantly vary from person to person.
Before providing your child with CBD treatment, make sure to consult a medical professional to see if CBD is safe for your child, if it'll interfere with other medication, and what side effects it can cause to your child.
Without any doubt, CBD can help children deal with social anxiety by repairing sleep, panic attacks, and mood.
---
Resources;
https://www.charlottesweb.com/all-charlottes-web-hemp-cbd-supplements