If you're an expectant mother, there are probably a million things racing through your mind right now.
Don't worry – we've all been there!
No matter how many books and blogs you read, it's impossible ever to feel truly prepared for the day that your bundle of joy finally arrives.
That said, there are some steps you can take to ensure that both you and your home are adequately prepped for when you're both back from the hospital.
The good news?
You don't have to revamp your house to invest in the essentials! Instead, you should try to prioritize the intelligent, practical gadgets to help you stress less and enjoy more time bonding with your baby.
What must-haves are we talking about, though? Below are some personal must-haves for home if you're a mom-to-be.
Although some of these might be obvious, others might fly under the radar for you.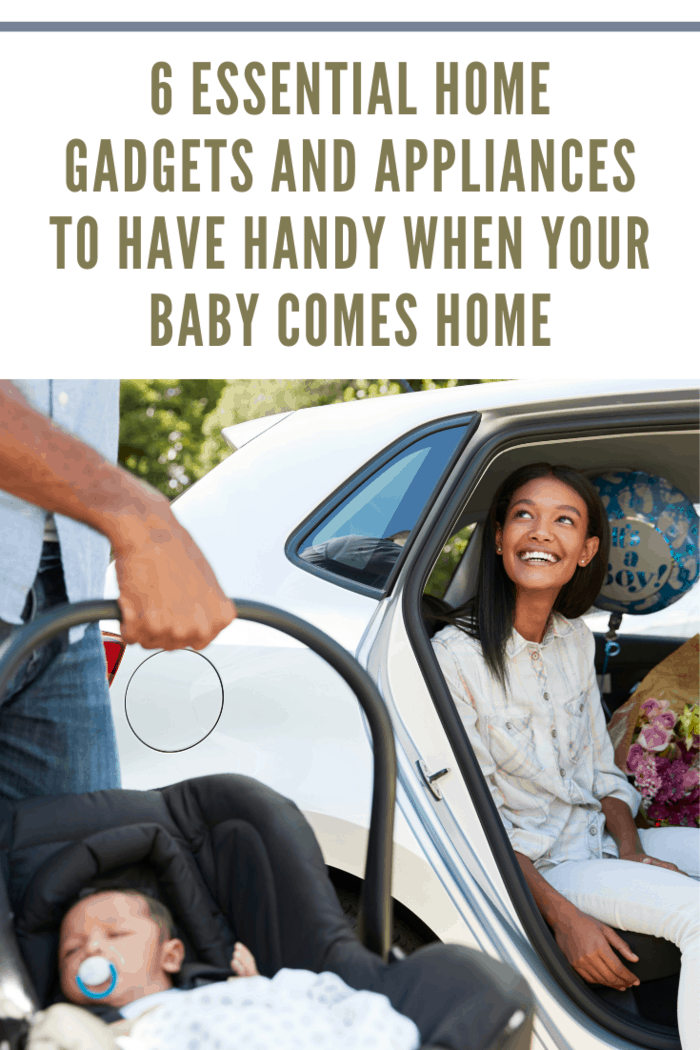 Microwave
Cooking for yourself or your spouse might be the very last thing on your mind once your baby comes home, but face it: you're both going to have to eat!
And if you're like most parents, you're willing to sacrifice fancy home-cooked fare instead of grab-and-go options you can quickly heat up.
Even if you have a relative or in-law who claims they'll take care of the cooking, a new microwave is a game-changer for new parents.
There is a wide variety of microwave ovens recommended by emersonradio.com out there that can heat up just about any meal in mere minutes but are also perfect for warming up heatable blankets and shawls.
It's a great comfort of home to have a new one on deck rather than having to worry about your old one suddenly frying on you.
Humidifier
The phenomenon of dry skin can impact your infant no matter what sort of climate you live in.
As such, a humidifier can help guarantee that your child's skin stays hydrated and avoids any unnecessary redness or itching.
Additionally, a humidifier is a key to preventing colds in kids, suggests parents.com, as dry air can aggravate coughing and congestion.
Thankfully, humidifiers are relatively small, lightweight, and can double as a white noise machine to help your baby sleep.
Honestly, there's no reason not to pick one up.
Baby Monitor
New parents are spoiled for choice when it comes to baby monitors.
Long gone are the days of sound-only detection: these days, you can find monitors that track the slightest bit of motion (or lack thereof) and serve as mini-video records.
Although there's plenty of debate concerning the best baby monitors, according to pcmag.com, there's no doubt that you can find something that fits your needs and budget.
For your peace of mind and the safety of your baby, it might be worth it to splash some cash on a high-quality monitor versus something that might stop working.
Breast Pump
Although breastfeeding can undoubtedly be a controversial topic, moms who expect to do so should plan on having a pump handy for one reason or another.
Pumps are another item where you get what you pay for, and spending a bit more is worthwhile for the sake of comfort and longevity.
With that in mind, choose a pump that's designed for occasional or frequent use based on your needs.
You may realize you need to upgrade down the line, and that's okay – this breast pump buyer's guide from consumerreports.org can clue you in based on your situation.
Nightlights
You might think that it's a bit too early to worry about your baby being afraid of the dark, right?
True, but be aware that you're going to be spending many nights roaming around the house to tend to your bundle of joy.
Whether it's the back-and-forth between your room and the nursery or hitting up the kitchen for a late-night snack, there's no use in bumping into the walls, is there?
Sprinkling nightlights throughout your home is a smart move, as is having a smaller, softer light in the vicinity of your nursery to ensure that you aren't interrupting your little one's sleep.
Smart Speaker
A smart speaker such as an Amazon Echo might not seem necessary, but they're surprisingly handy if you take advantage of their full features.
For example, consider how smart speakers can…
Instantly adjust your home's temperature when connected to smart home devices such as a Nest.
Set timers and answer common questions such as weather or measurements while cooking or mixing formula
Playing calming music for you or your baby (note medicalnewstoday.com suggests the positive impact of music on babies and their development)
And that wraps up our list!
As another bonus, many of these items can be purchased at a discount or are already on your to-get list.
Either way, make sure you have what you need handy to ensure that you're good to go when your baby arrives home!