One of the great things about the U.S.A. is that it has so many spectacular destinations on its doorstep, and they include some prime powder for your next skiing holiday. There are reportedly 817 ski resorts in North America, according to skiresort.info, and quite a few ski towns listed on ravereviews.org, too, so narrowing it down is a complex task. This list suggests a range of bests, considering the budget, variety, location, and of course, the slopes. Many of these locations are also ideal destinations in summer for the more outdoorsy adventurers, but for now, the focus is on their snowy slopes. Wherever you end up, stay safe, and have fun.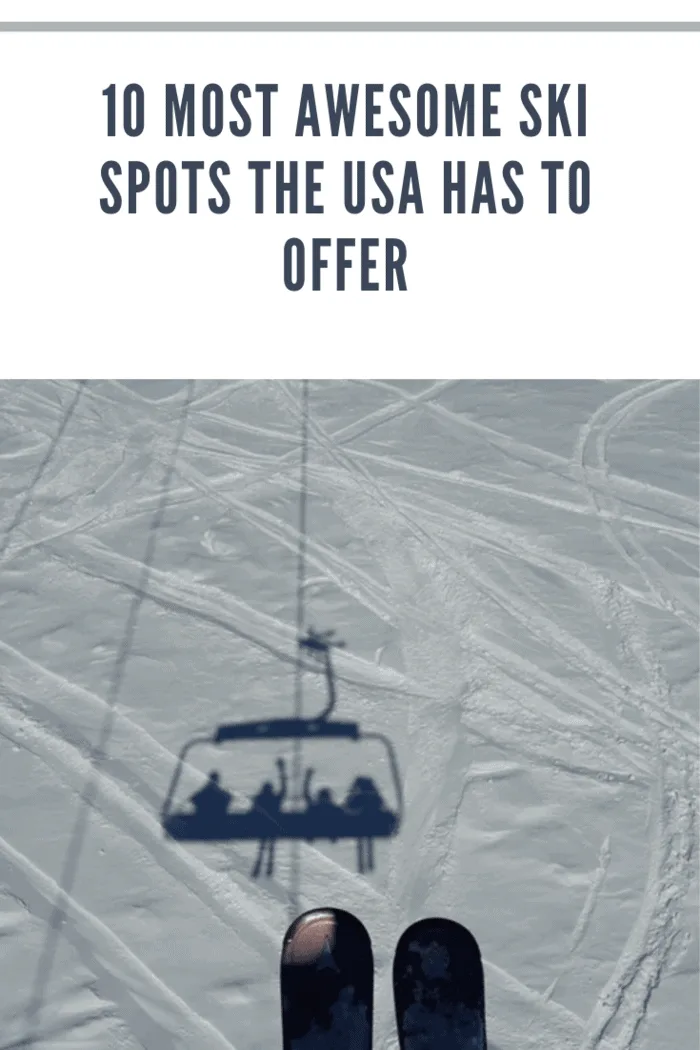 Snowbird, Utah – Best Value For Money
Runner-up: Wolfcreek
According to Business Insider, Snowbird wins with the most budget-friendly day on the slopes, including ski-pass, lunch, equipment, and accommodation.
Head out of Salt Lake City to find this resort, which boasts 64 miles of slopes suited to all abilities.
Make things exciting by going on a night ski and unwind at the bottom with a glass of champagne and some live music at one of the several bars or restaurants available.
Snowbird is also perfect for kids with wintery activities in Snow Park.
Just because it's budget-friendly doesn't mean you're missing out on any of the fun.
Season: mid-Nov – mid-May.
Copper Mountain, Colorado – Best Family-Friendly Resort
Runner-up: Brian Head
Copper Mountain started as a copper mining town but is now one of the best ski resorts for keeping kids entertained.
Apart from skiing and snowboarding on the 78 miles of slopes, snow tubing, snowmobiling, dog-sledding, cross-country skiing, and sleigh rides are also available.
If your kids are still not satisfied, you can take them skating on Westlake or to Woodward for a range of indoor and outdoor activities.
Copper Mountain has the feel of a quaint mining town and offers a selection of restaurants and bars and a spa for some of your fun après-ski entertainment.
Season: early Nov – late April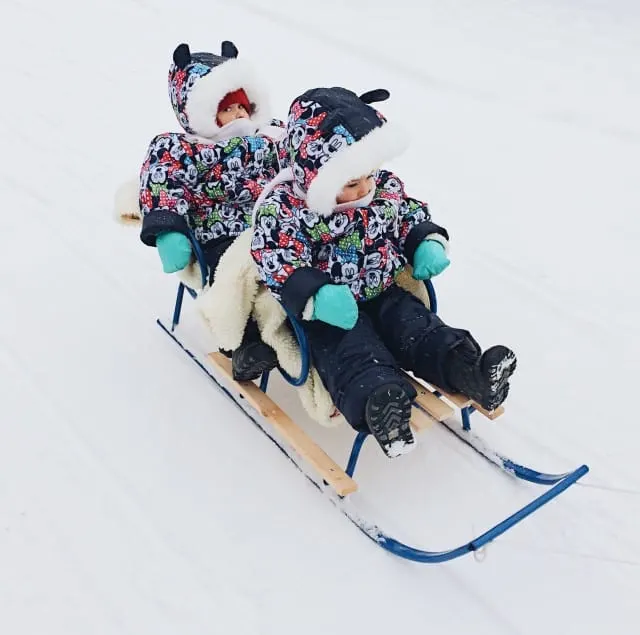 Stowe, Vermont – Most Eco-Friendly
Runner-up: Winter Park
Notable as the resort to installing one of the first chairlifts in the world (source: skiinghistory.org) in 1937, Stowe is no stranger to winter holidaymakers.
Now, Spruce Peak at Stowe has won the green award on our list with two accolades from Audubon International, a non-profit environmental organization, for environmental awareness and sustainability.
You will also know Stowe for its double black diamond 'front four' trails.
However, its 43 miles of trails also cater to beginner and intermediate skiers.
The rustic yet elegant village offers a selection of cultural events as well as excellent dining options, and the kids can be kept busy on the ice rink in the center of town, burning off that excess energy.
Season: Late Nov – Early April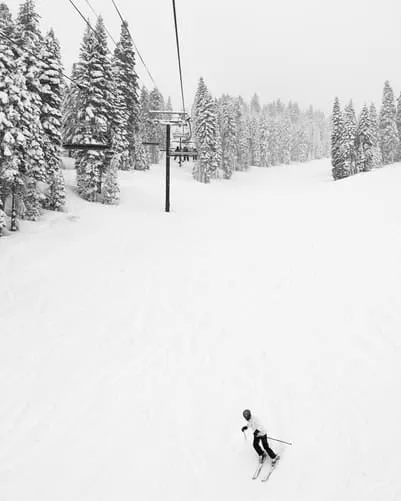 Mammoth Mountain, California – Most Reliable Snowfall
Runner-up: Arapahoe Basin
With a season running from October to June, Mammoth Mountain has one of the longest seasons, with nearly 200 ski days per year.
Snow is nearly guaranteed, and one of the 120 snow cannons will ensure you get even coverage.
With a focus on intermediate slopes, there is something for everyone, whether you're skiing or snowboarding.
Snowtubing, gondola rides, snowcat tours, and cross country skiing are also on offer to all ages.
Bonfires and parades fill the calendar, so even off the slopes, you're sure to be entertained.
Season: early Oct – early June
Vail, Colorado – Best slopes
Runner-up: Snowmass
Vail has something for all abilities, and every type of adventurer on its 145 miles of trails, from wide forest trails to steep, deep snow runs.
Vail sits between the Gore and Sawatch mountain ranges, one of the more expensive and well-known ski destinations, which provide its excess of slopes.
Other attractions include the high-end shops and restaurants in the town center and the scenic Betty Ford Alpine Gardens, created in Betty Ford's name thanks to her love of the area and a testament to her good works in the community.
Season: mid-Nov – mid-April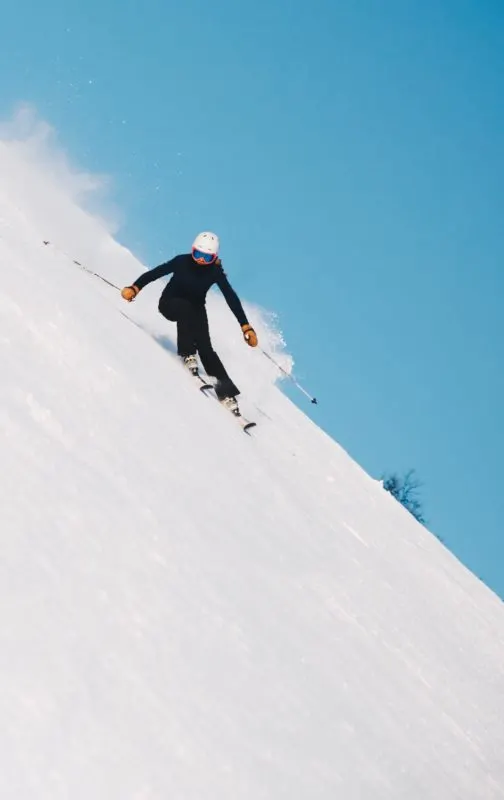 Aspen, Colorado – Best Nightlife
Runner-up: Vail
One of the best-known skiing destinations in the States is all four of the ski resorts that make up Aspen Snowmass, known for their after-dark attractions.
The extensive 319 miles of slopes cater to all abilities, but the special focus is on the black diamond and expert skiing on offer.
However, it's off the trails that things really warm up.
With a wide selection of bars, clubs, and live-music venues, you'll be going strong late into the night.
If you can handle a little more adventure after your big night, hot air balloon rides, paragliding, ice-skating, and snow-shoeing should tire you out, followed by a nice relaxing day in the hot springs.
Season: late Nov- mid-April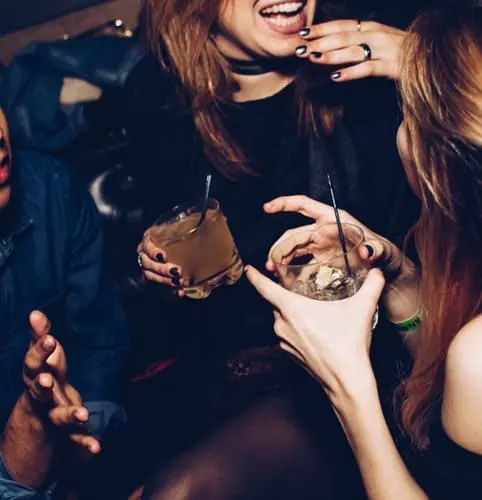 Telluride, Colorado – Best Après-Ski
This Colorado town boasts 148 trails and a vertical drop of 4,425 feet, but with slopes for all ability levels.
Known for a cheerful atmosphere, a post-ski visit to one of the local bars is what Telluride is best known for.
For a little Après, Après-Ski, cozy shops and restaurants will keep you busy into the night.
Even though it is one of the more costly resorts, don't miss the free scenic gondola, which runs between Telluride and Mountain Village with breathtaking views.
Handy hint, if you miss the gondolas generous 6.30-midnight running hours, you can call the dial-a-ride free bus to get back to your bed.
Season: Nov – early April
Park City – Best Cultural Offering
Surrounding Salt Lake City, Park City is best known for the Sundance film festival, which it hosts in January when the silver screen and its stars take over.
A former silver mining town in the Wasatch mountain range, Park City also hosted the Winter Olympics in 2002, and winter athletes still use Olympic Park for training.
But not to worry, with 155 miles of trails on offer for non-professional skiers, it is the largest ski resort in the U.S. The Main Historic District preserves the silver mining town charm with a mix of shops and attractions, and a free trolly runs up and down the street for those weary from the day's skiing.
Season: mid-Nov – mid-April.
Deer Valley, Utah – Most Picturesque
Runner-up: Jackson Hole
It's hard to name the most picturesque resort, given all of those listed are dripping in those ingredients needed to create the most beautiful scenery, tree-lined mountains in the background, snow-covered chalets, cozy scenes behind frosted glass, and more.
However, Deer Valley was the first resort to bring the idea of luxury skiing to the U.S with ski valets, perfectly groomed slopes, and an exclusive Après-Ski offering all set against spectacular scenery, so it wins the race.
The resort spans six mountains, with slopes to test the most experienced skiers' mettle, including three Olympic runs on an average of 300 inches of snow annually.
Season: Dec – mid-April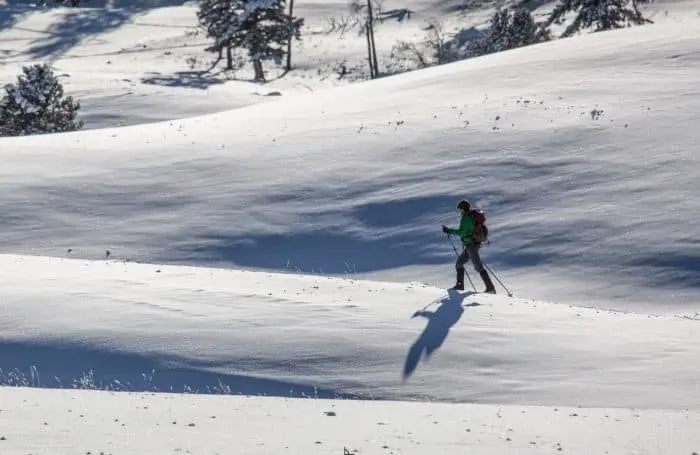 Mad River Glen, Vermont – Most Untouched
Runner-up: Crested Butte
This is possibly one of the most untouched ski destinations because it isn't technically a resort; instead, it's a cooperative owned by the enthusiasts that ski its slopes.
Expect traditional skiing – and skiing only – that takes you back to the way things were, with one of only two single chairlifts in the country, practically non-existent trail care, and narrow and winding trails with natural bumps and glades along the way.
This is not luxury skiing, but it is authentic, and the locals are passionately dedicated to keeping it that way.
If you can handle the limited accommodation and access, it is worth visiting the experience alone.
Season: early Dec – early May.