A survey found that among millennials, 90 percent of stay-at-home moms chose to do so because of the flexibility it offers.
No matter what generation you identify with, if you are a stay-at-home mom and you have been thinking about taking up a hobby, the best thing you can do is choose a hobby that will also be profitable. In this way, you will have the flexibility to do what you want for your family while earning an income.
You may wonder what hobbies you can invest your time in for stay-at-home moms. The good news is that there are many great hobbies, you have to find one that suits you. Here is a list of six to choose from.
10 Hobbies for Stay at Home Moms to Have Fun and Make Money
1. Jewelry Making
If you like to wear jewelry, you may want to consider making them.
You may have no jewelry-making skills, but there are online courses available on places like Bluprint where you can sign up for step-by-step video lessons to help you get started.
You can also buy books to assist you with your new hobby.
If you like your pieces, you can start offering some of them for sale by signing up for places like Etsy.
You can also create your online shop and promote your pieces on social media.
Jewelry making is a fun and profitable hobby with readily available materials.
You can get jewelry-making supplies online so that you can get started from the comfort of your home.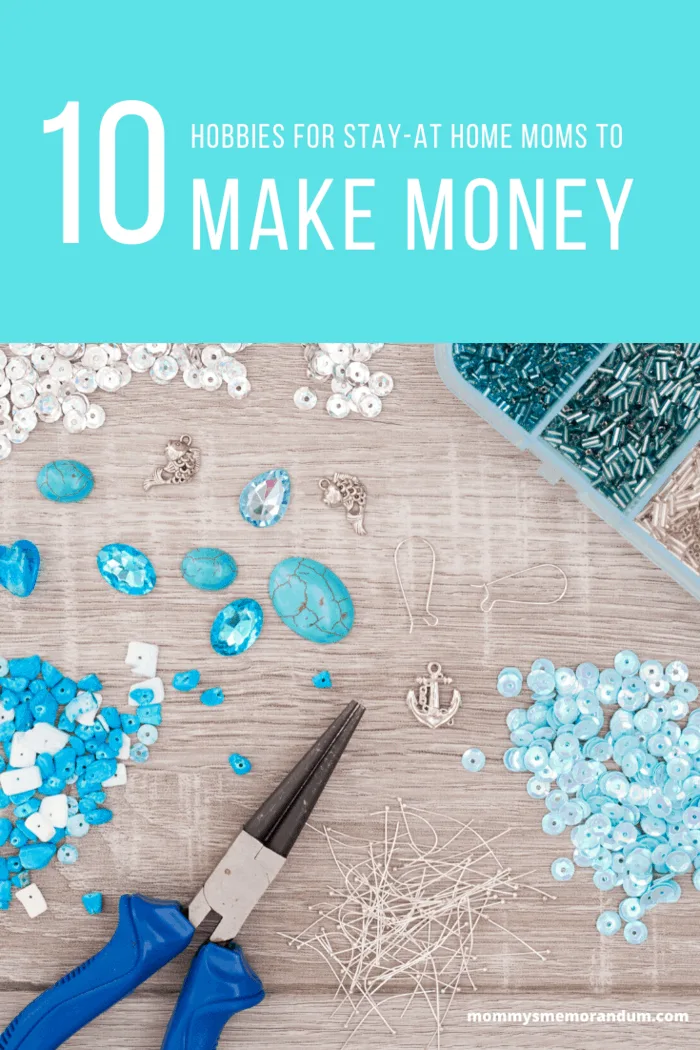 2. Blogging
If you are passionate about something, you can start a blog about it because the chances are high that you are not the only one who feels this way.
This means you will have an audience.
Your blog can be hosted on WordPress.
You can start with a free blog, but if you are serious, the best thing to do is register a domain name with a web hosting company and then install WordPress on it.
In this way, you will own your blog.
The advent of social media is one of the best things that happened to bloggers.
This is because you can leverage it to kickstart your blog without relying too heavily on Google search results.
No matter your blog content, one of the best places to promote it is Pinterest.
Pin the images that you use in your blog on Pinterest.
You should create at least five Pinterest pins for each blog post.
Use tools such as tailwind to promote your pics, and you will see traffic to your blog increase.
Of course, the other social media platforms are viable, and you can promote your blog on Facebook and use paid advertising to get your message out.
Instagram is also a great place to post your blog pictures as well.
Whichever platform you choose, you will see a steady increase in your following if you are diligent about it.
Once this begins to happen, you can apply to Google to join their Adsense program to earn ad revenue. You can also join popular affiliate programs like Amazon associates to earn income from products you recommend.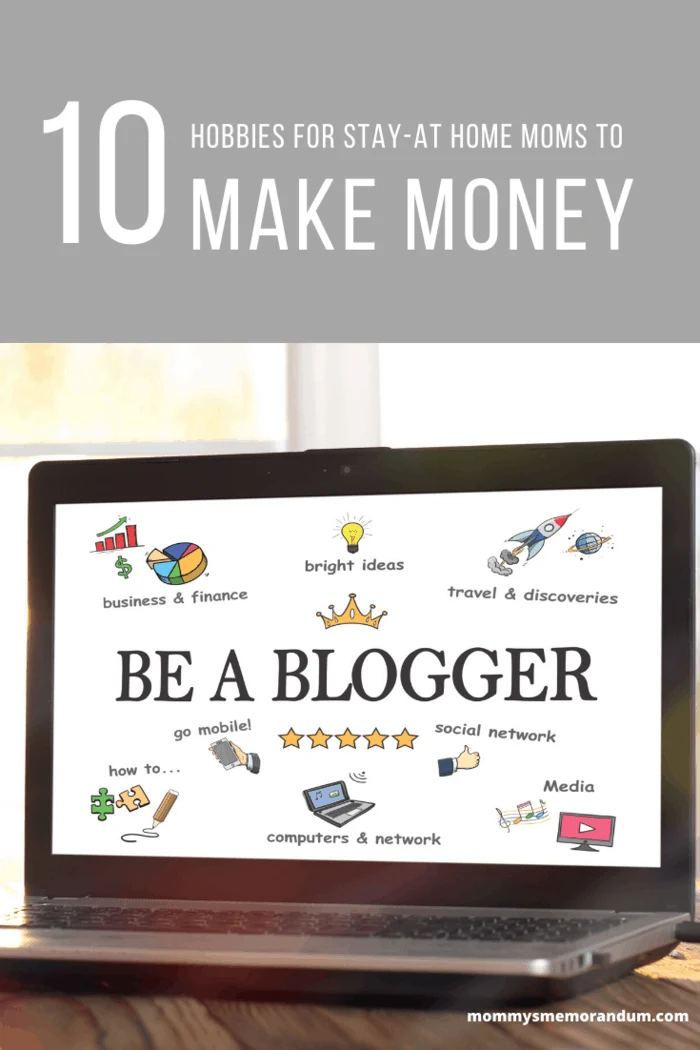 3. Photography
If you have always wanted to take up photography, now is the time.
Buy the best camera you can afford and start snapping scenes from nature or everyday life.
Right now, the market for amateur photography is booming, and you may find that your images are more valuable than you think.
This is because web developers and bloggers need photographs, and there are copyright issues if they use images directly from search engines.
They must use royalty-free images.
This is why many of them turn to websites like Pixabay and Unsplash to get images.
Guess what?
These images are often uploaded by amateur photographers such as yourself.
There are options on many royalty-free image websites for donations, which is how many photographers make money.
You can also sell your photography on online art marketplaces; many of them are free to sign up for.
You can even sign up for an Amazon seller account and sell your photographs on their marketplace.
You can use their sponsored ads feature to promote your photographs.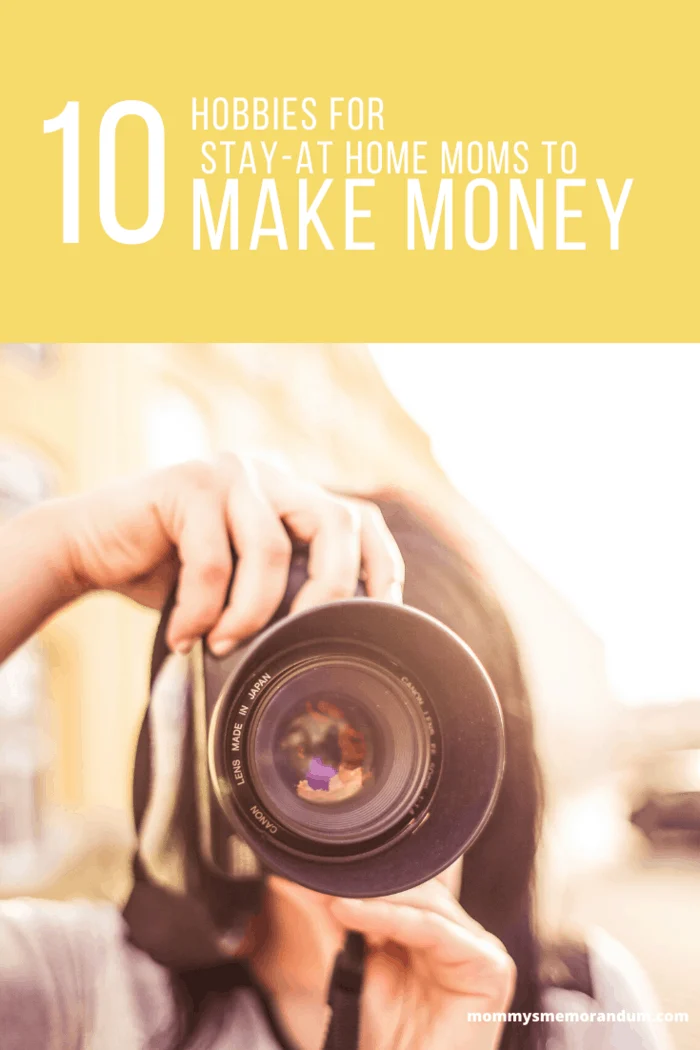 4. Teach Art and Craft
Do you enjoy art and craft?
Why not start a Youtube channel about this or a Facebook page.
Take pictures of the supplies you are using and your projects.
Post them on social media with step-by-step instructions.
You can start a YouTube Channel about this as well.
YouTube allows you to monetize your channel with ads once you reach 1000 subscribers and 4000 watch hours.
This may seem like a lot, but it is not that difficult to achieve if you use social media to begin to drive traffic to your YouTube videos.
You can begin to sell your products or do affiliate marketing to derive additional income from your channel.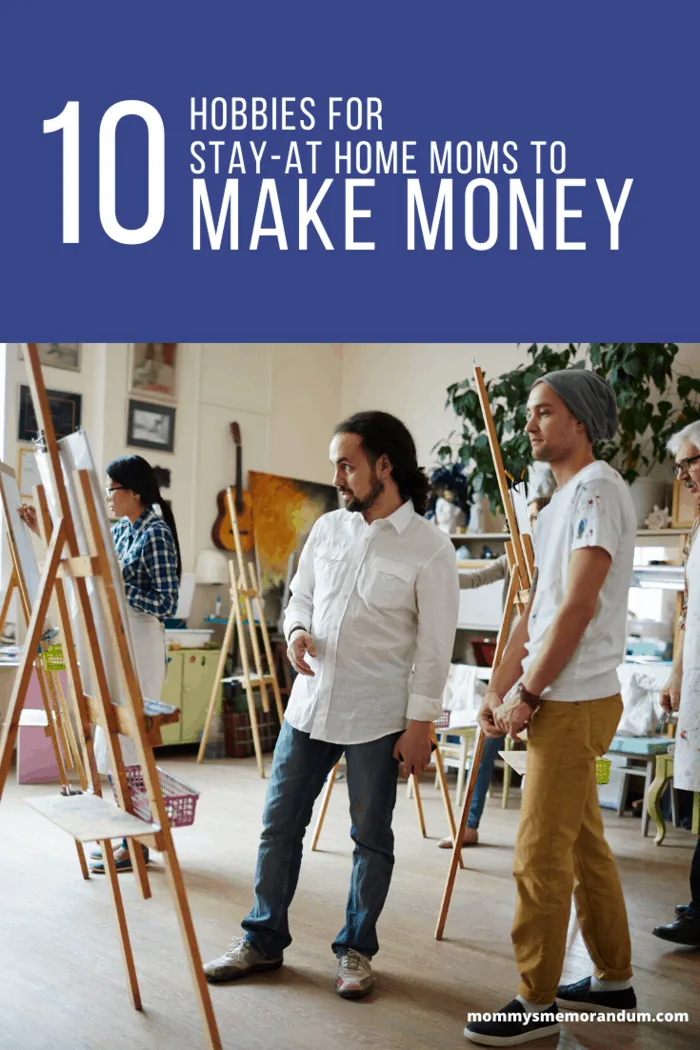 5. Baking is Yummy Fun
Baking is a fun hobby, and the bonus of being a baker is that children love sweet treats.
You can take classes online or buy books on the subject.
Once you have gotten good enough, you may want to consider starting an at-home baking business.
Once again, you can use online resources and books to help you start your business.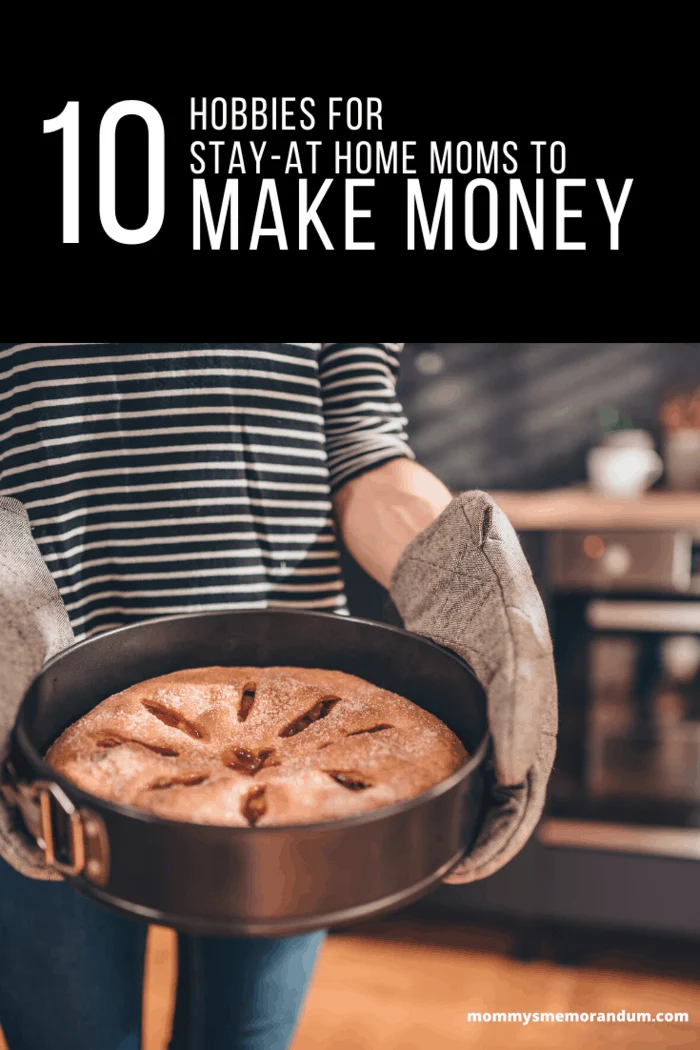 6. Knitting for Relaxation
Knitting is a very relaxing hobby. If you have not tried it, you may want to consider learning.
Start small by knitting mittens and hats. After that, you can branch out into more important items.
You can even start selling the things you make on Etsy, the Amazon marketplace, or local shops.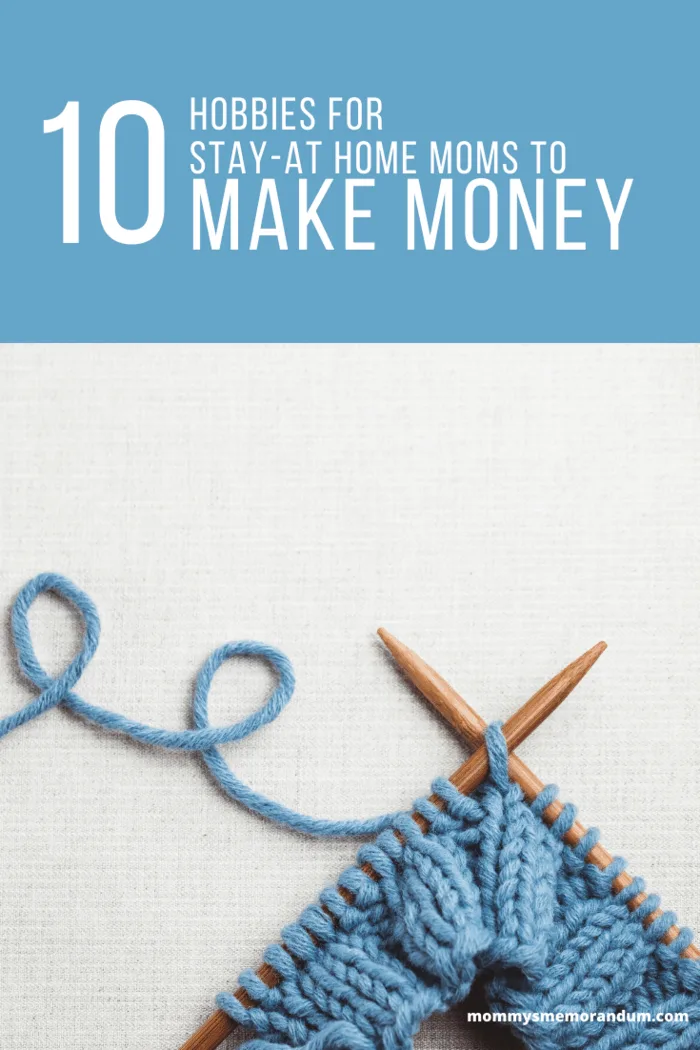 A Final Look at Hobbies for Stay at Home Moms
If you have been looking to find hobbies as a stay-at-home mom, you now have six to choose from.
The best thing about these hobbies is that you can earn from them while still being there for your family, which is the best of both worlds.
Don't give up if the monetization of your hobby gets off to a slow start.
Once you are consistent with these hobbies, you will become so skilled that your services will be sought.
If you would like more helpful advice to enhance your life as a stay-at-home mom, please visit the reviews section of our website.