Almost everyone has a blog on Instagram, but some girls are quickly gaining popularity, while others have been gaining several thousand subscribers for years. Let's find out what their secret to success is and how to quickly and efficiently promote your account.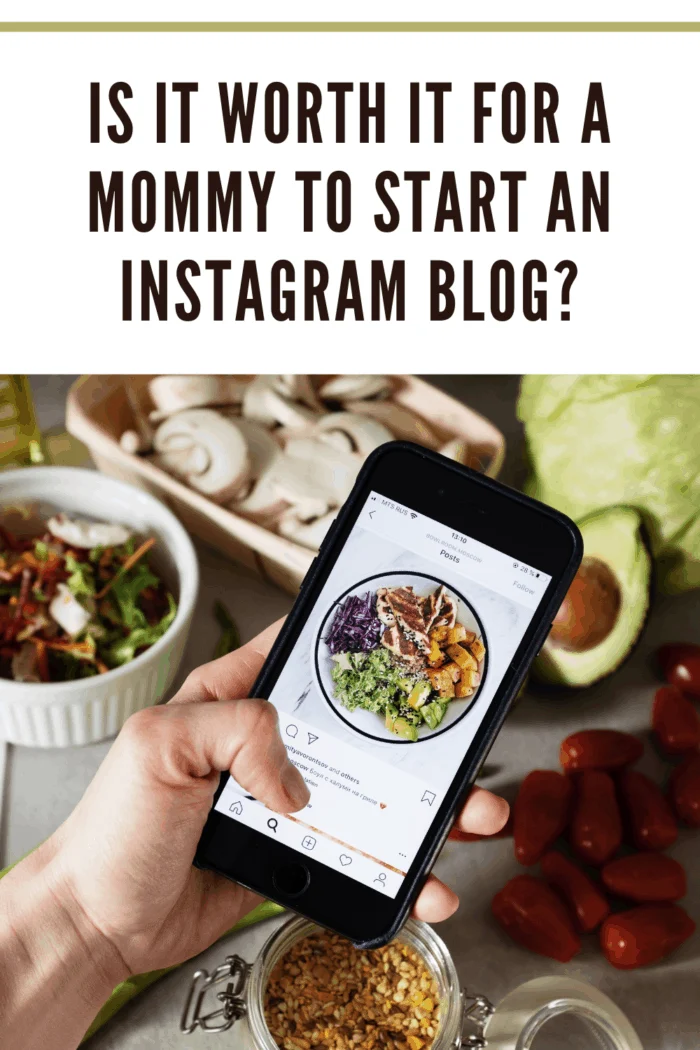 To start with, let's look at the main types of blogs that moms can run:
Lifestyle blog.
If you have an eventful life, you are always traveling and looking for impressions, this can be shared with your subscribers.
Beautiful lifestyle blogs with an active audience demonstrate clothing and cosmetics brands, hotels, and restaurants, so there is something to strive for.
Blog about a hobby.
If you knit, draw, or bake cakes, it's high time you sell your services through Instagram.
Such a blog has several advantages:
you can cooperate with other bloggers of related topics and share your audience and get gift devices that are necessary for your work.
Blog about baby life.
This topic intersects with lifestyle, but this blog is fully focused on your child.
Accordingly, all brands of children's clothing, toys, and educational games will cooperate with you on a barter or paid basis.
Professional blog.
It is suitable if your work is far from children's topics: psychologist, marketer, master of manicure.
There are lots of bloggers that are worth being watched.
Instagram is a great platform to attract new clients and partners, be sure to use it.
When does Instagram start to earn money?
Active blogs from 30,000 subscribers can count on $50-100 per post and a gift from the advertiser.
What does it take to start a career as a blogger?
Blogging is a daily work and pursuit of subscribers' attention.
Usually, we see only a beautiful picture, and behind each frame can hide a few hours of work.
In the picture, we see a carefree morning, and it seems that the model has just woken up and is going to order coffee in bed.
In fact, the model got her makeup on and changed a few poses; the photographer played with the settings and angles while making the perfect shot, and 1.5 hours passed.
Get the necessary equipment and accessories if the difficulties do not scare you.
You will need the following:
Phone or camera.
I recommend the iPhone 6 or newer models or Samsung Galaxy.
Choosing a camera is more complicated; first, choose a compact camera with wifi function, for example, an Olympus PEN.
Accessories for your camera.
You can start with a tripod to shoot selfies, conversational videos, and beautiful layouts with your hands in the frame.
Colorful and textured backgrounds
These will make for a unified style in your account.
Suitable for colored cardboard sheets, wrapping paper, and fabrics.
Check-list to start a new account on Instagram.
If you have just registered an account, check to see if you have done everything possible to start your blog successfully. Your nickname is uncomplicated; hammering it into a search is easy.
2. In the name of your account, your first name or keywords depend on the subject of your blog. This line participates in the organic search of Instagram; make sure it works for you.
3. The account description contains information about your activity, contact phone number, or e-mail so that customers and advertisers can contact you. If you have a website or blog, leave an active link, and write a call to action: new post, action, read about the project, etc.
4. You have a content plan for at least a week ahead. Without it, it isn't easy to post every day and be attractive to subscribers. The last six photos show the subject of your account. If you don't understand the topic of your blog at first sight, it's time to think.
5. You reply to all comments from your subscribers. Even if it is a smiley face or a single compliment.
This is important for several reasons:
• to increase your account activity, as new comments raise your post on the feed
• people are always happy when they are answered. This provokes them to write to you in the future.
6. You comment on photos of subscribers.
You can also communicate in comments on other accounts; it is a good way to make active friends on Instagram.
In the future, you can contact them for a contest or marathon.