Sharing is caring!
When it comes to social anxiety disorder among children, while reportedly over 19 million people in America have it, it's actually more common among adults (somewhere around 15%) rather than children, where approximately one in every one thousand kids are affected.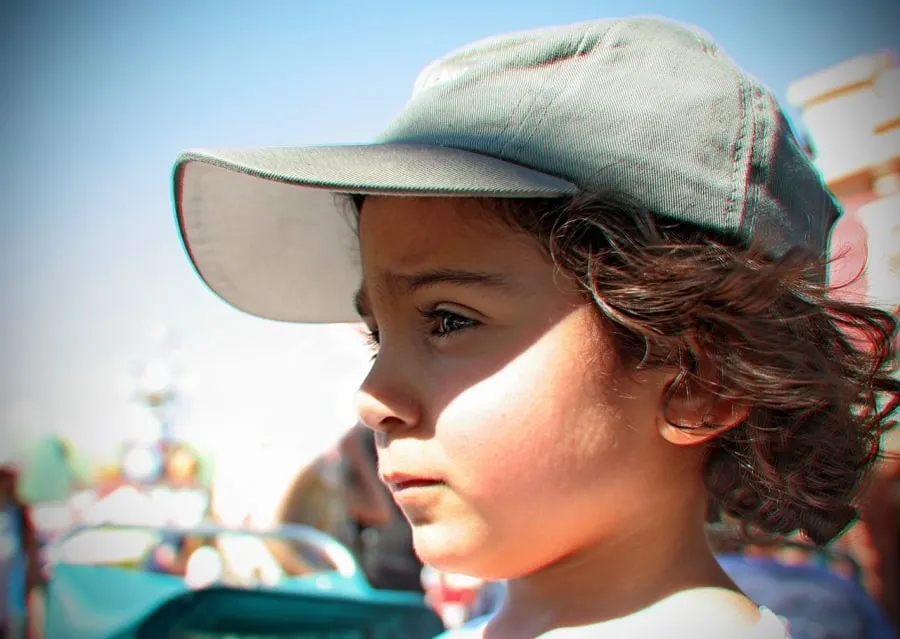 Social anxiety disorder is a term used for people who have a phobia, an extreme and excessive fear, of being in social situations. People with this medical diagnosis are so afraid of drawing attention to themselves, that they oftentimes have feelings of anxiety when they eat in front of people, work among others or even talk on the telephone. If you sense that your child may have social anxiety disorder—if you notice that they go out of their way to avoid interacting with people; that in the presence of others they are sweating, shaking or have an upset stomach; that their grades are suffering because they don't participate in class activities, do not make this diagnosis on your own. Set up an appointment with a doctor so that they can be evaluated. Some forms are more extreme than others; some may even require medication as a form of regulation.
However, there are far milder forms of social anxiety. The reality is that there are simply some children that are far more introverted than others. In trying to help your children cope with social anxiety, the first thing to keep in mind is that stress will not help their situation; in other words, pressuring them to be more sociable, nine times out of 10, will more than likely prove to be extremely counterproductive. You must remember to keep them as calm as possible, which requires you being patient and gentle and tone-sensitive as much as possible when it comes to communicating with them.
Until your child is comfortable interacting within a group, it's important that you ease them into social settings.
Be open to reading books about friendships and social encounters.
Encourage everyone in the family to do a bit of role-playing of daily activities that involve interacting with others like going to the grocery store or going to the movies.
When watching television with your child, ask them about how they feel about certain social environments. Can they see themselves hanging out in the mall with their friends someday? Does it make them nervous to see a character on the screen being dropped off at school?
One of the biggest challenges for a child with any level of social anxiety is learning how to express the emotions that they tend to internalize; just being able to speak on their fears without judgment will be a form of relief for them. However, if they're not ready to tell you, don't give up. Suggest that they write their feelings down or draw you a picture.
As you're assisting them in becoming more sociable, make sure to have regular conversations with them, while also respecting their personal body space. Be embracing of when they want to enter into yours, but until they feel safe with close interactions, don't "take" hugs or kisses. Allow them the opportunity to offer them to you. It's a sign that they are becoming more and more comfortable with physical interactions. Make sure to maintain eye contact at all times and don't rush them or cut them off while they're speaking. Remain courteous and thank them for the conversation that took place as much as you can. Also make it a point to provide these tips to people outside of the home that they may regularly interact with like neighbors, teachers, and friends of the family. The more people they find to be trustworthy and safe, the more risks, in time, they will be willing to take with others.
There's a lot of business involved in helping a child overcome social anxiety. So much so that if you are successful with your own child, you might be tempted to get a degree so that you can open up a company to teach others (that might be a good idea, actually!). It is a process when it comes to helping them work through it, but we all know that while the world is challenging, there are also some wonderful things within it as well. It would be great for all children to enjoy it without nervousness or fear.