Jeb and Bailey have adapted to Health Extension Holistic Dog Food this past month. This week has been their first 100-percent bowl, and it was obviously delicious!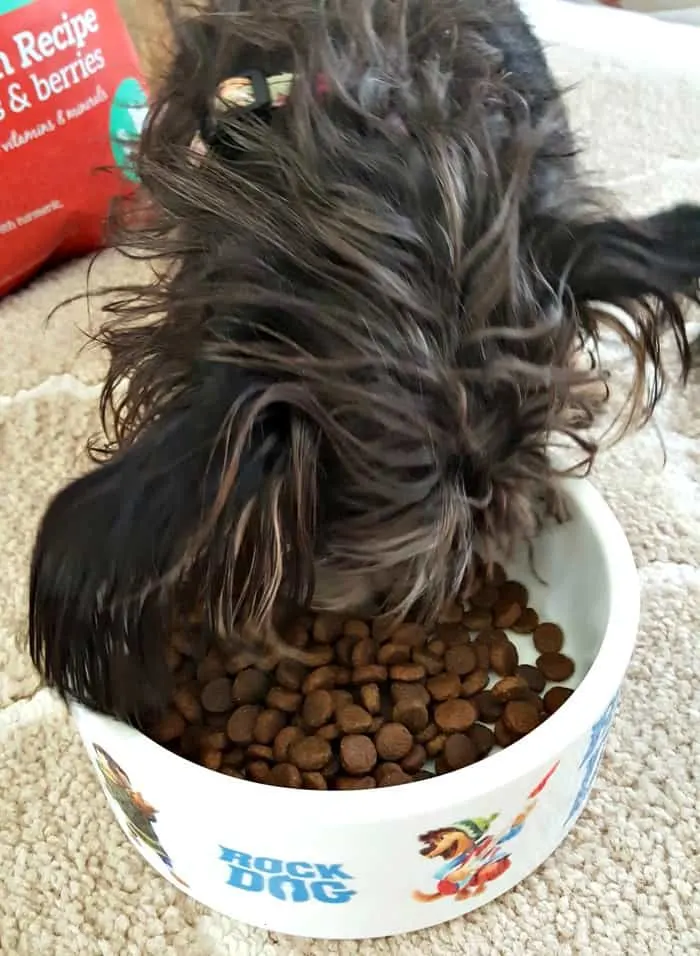 I only say this because Bailey Mae was the first to the bowl.
Then Jeb came.
He got the look of death from Bailey Mae.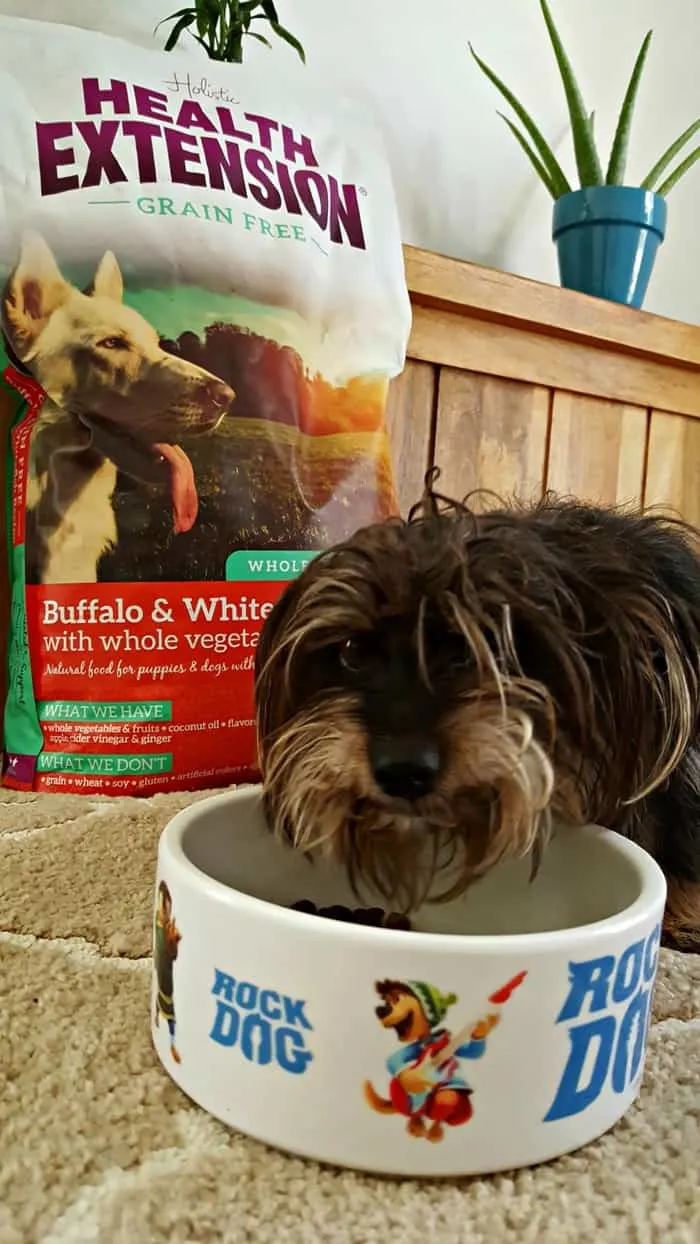 It loosely translates to Jeb having to eat his own, somewhere else.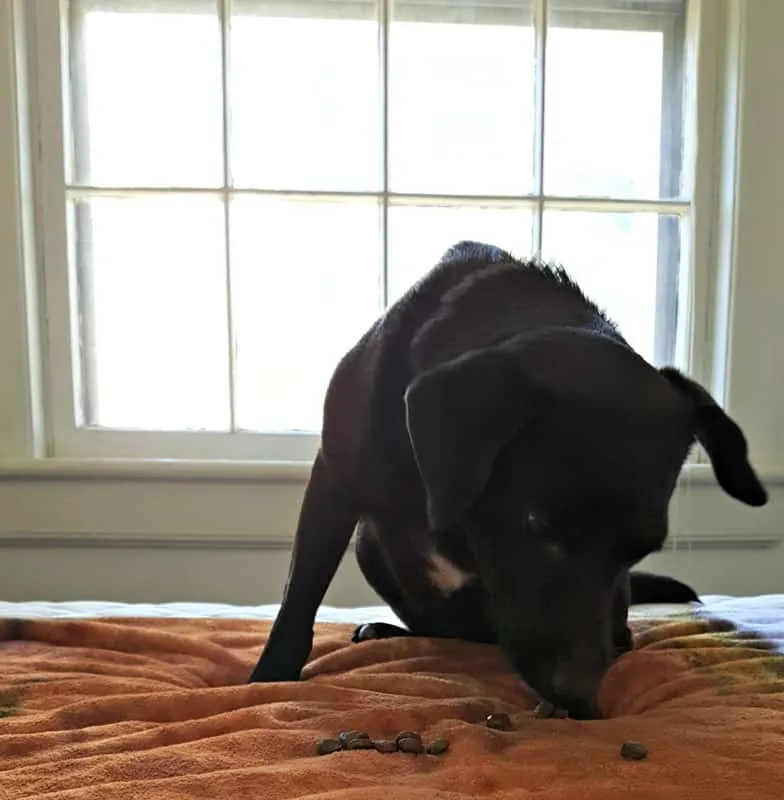 Health Extension Pet Food
Health Extension pet food is made in the USA with premium ingredients such as organic chicken, fresh meat, whole vegetables and berries, pure coconut oil, apple cider vinegar, and turmeric.
You won't find any Health Extension recipes containing grain, gluten, artificial colors, flavors or preservatives, ethoxyquin (a fat preservative), added sugar, soy, BHA, or BHT.
We received the Holistic Health Extension Grain-Free Buffalo and Whitefish Recipe. It's a grain-free formula without any added hormones. The first ingredient is deboned Buffalo, a sensible protein. This blend is a good choice for dogs with allergies to poultry or a sensitive digestive tract.
Health Extension Dog Food is Designed for balanced nutrition for stronger bones, healthier coats, and skin, and the addition of apple cider vinegar helps maintain a balanced digestive system.
Holistic Health Extension has Ingredients We Eat
In my journey to be healthier, I have read a lot about foods that help maintain overall well-being. In reading the ingredients in Holistic Health Extension, I loved seeing ingredients I feed myself and my family: coconut oil, turmeric, apple cider vinegar, and ginger.
These ingredients, not commonly found in pet food, have extensive health benefits (look each one up on google). I can tell you that coconut oil is great for skin and hair, whether human or canine.
We are the people who transition our pets from one food recipe to another. It can be a long process, but Jeb and Bailey seem to have adapted well after a month of mixing.
Both Jeb and Bailey Mae Love the Health Extension Buffalo & Whitefish Recipe
I love that it has no questionable ingredients and is suitable for all life stages. The kibble is medium-sized–Bailey Mae is a Schweenie and weighs about 10 pounds and can handle the kibble just fine.
Holistic Health Extension Grain-Free Dry Recipes for Dogs is available in four, really ten, and 23.5-pound bags. There are several flavors to choose from: Buffalo & Whitefish, Chicken & Turkey, Salmon, Duck, and Venison.
The brand also makes Grain-Free Stews for Dogs. Health Extension's Grain-Free Stews are free of hormones, steroids, meat by-products, and allergy-related fillers. Available in 13.2oz cans, formulas include Chunky Chicken Stew, Tasty Turkey Stew, and Savory Beef Stew.
Health Extension is a brand that's been keeping pets healthy since 1963. They use premium ingredients, make their food in the USA, and is a brand Jeb and Bailey Mae enjoy!
If you have a specific breed, you may want to read up on the best dog food for your breed.
For more information, visit www.healthextension.com
---
We received Health Extension Buffalo and White Fish Recipe in exchange for this post.